New to PrEP?
Call us for an appointment: 415-437-3450 or 415-581-1600, press option 1.
Make an appointment online [new PrEP clients ONLY]. Please note: If you're having trouble finding an appointment time online that works for your schedule, please call us. We will try to find a time that works for you. 
Magnet at Strut
PrEP services are not available for people with Kaiser, Tricare, or VA benefits. Please contact your member services to enroll in their PrEP programs.
If you are unable to get PrEP through them, call our PrEP team to explore options.
Re-Starting PrEP through Magnet?
If you've been part of our PrEP program before, and want to re-start PrEP, call us for an appointment: 415-437-3450 or 415-581-1600, press option 1.
Or, drop-in for services (first come, first serve).
To book a same-day drop-in appointment, grab a ticket from the ticket machine outside the building starting at 9:30 am each day, and come back at 10 am when we open. If you aren't back at 10 am or if you lose your number, we will give your spot to the next person. Same-day appointments are generally between the hours of 10:30 am – 12:30 pm, but may also happen later in the afternoon. Getting a ticket does not guarantee there will be an appointment available on the same day.
Accessibility: There are no stairs to enter the lobby level at Strut from the street level. The building has three floors, and there is a stairwell with handrails and a wheelchair accessible elevator. There are 26 steps from the lobby to the 2nd floor and 48 steps from the lobby to the 3rd floor.
Need a PrEP Follow-Up Visit?
Call to book an appointment 415-437-3450 or 415-581-1600 and press option 1.
Drop-in to Magnet for a PrEP Express visit (10 mins visit). You will self-swab for STIs and a phlebotomist will draw your blood. There is no STI treatment available during this appointment type. Magnet is open for drop-in services Tuesday – Thursday, 10 am – 7 pm; Friday & Saturday, 10 am – 6:30 pm.
In Our PrEP Program, and Need a Refill?
Request a refill through your pharmacy. If you don't have any refills left, contact us at prep@sfaf.org or 415-437-3450.
Exposed to HIV?
If you think you need PEP, call us at 415-581-1600, and select option #3 to be connected to the nursing team.
Our ability to provide PEP depends on staff availability. PEP can also be accessed in most emergency rooms.
PEP, or post-exposure prophylaxis, can help prevent HIV infection if started within 72 hours of a potential exposure.
Kaiser members, call member services and ask to be transferred to the nurse line due to HIV exposure.
More PEP Info
What Will Happen at My First PrEP Appointment?
Here's what you can expect during your visit.
Your appointment may be up to two hours long.
One of our nurse practitioners will do a complete medical evaluation, including HIV tests, STI testing and a metabolic panel.
One of our benefits navigators will help you take advantage of patient assistance programs, insurance benefits, and other options to help you pay for PrEP.
If you're ready to begin PrEP after meeting with our staff and our medical staff determine that it's safe for you to take PrEP, you'll leave your first appointment with a prescription for PrEP in hand.
We'll follow up with you by phone three days later and then we'll ask you to return a month later for a follow-up visit. Then, you'll be scheduled for PrEP follow-up appointments every three months.
More Info about PrEP
PrEP Facts gives information about what is PrEP, who it's right for, what the different ways to take PrEP are, how much it costs, and more.
PrEP Facts
Jorge Hernandez
Associate Director, PrEP & HIV Navigation

Spanish

Pronouns: They/them/theirs
415-437-3450
prep@sfaf.org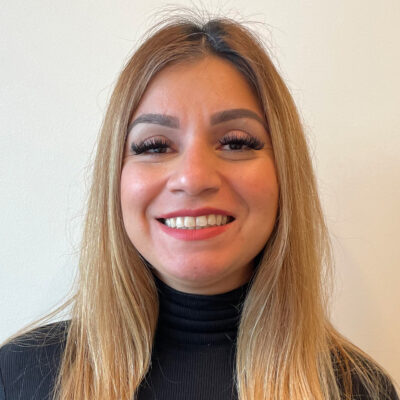 Heidi Ortiz
Lead PrEP & HIV Benefits Coordinator & Linkage Navigator

Spanish

Pronouns: She/her/hers
415-437-3450
prep@sfaf.org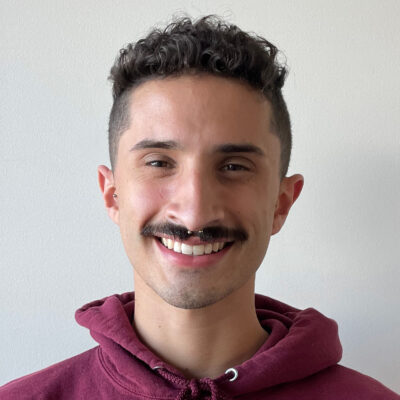 Jonathon Salinas
Lead PrEP & HIV Benefits Coordinator & Linkage Navigator

Spanish

Pronouns: He/him/his
415-437-3450
prep@sfaf.org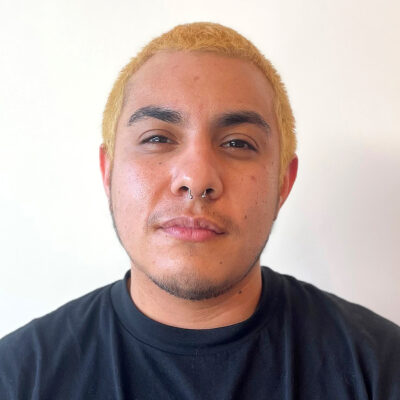 Leo Dominguez
PrEP & HIV Benefits Coordinator & Linkage Navigator

Pronouns: They/them/theirs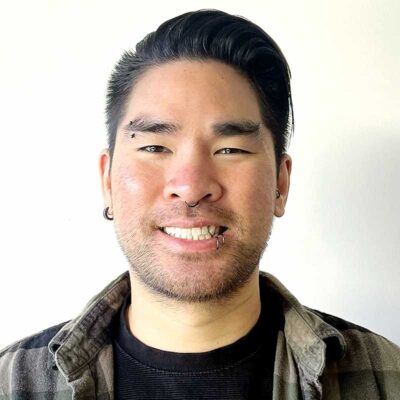 Alton Lou
PrEP & HIV Benefits Coordinator & Linkage Navigator

Stefan Madzar
PrEP & HIV Benefits Coordinator & Linkage Navigator

Pronouns: They/he
415-437-3450
prep@sfaf.org