PrEP Facts: Starting and stopping PrEP care
It's important to think about how you expect to take PrEP, and to plan ahead for things that might get in the way.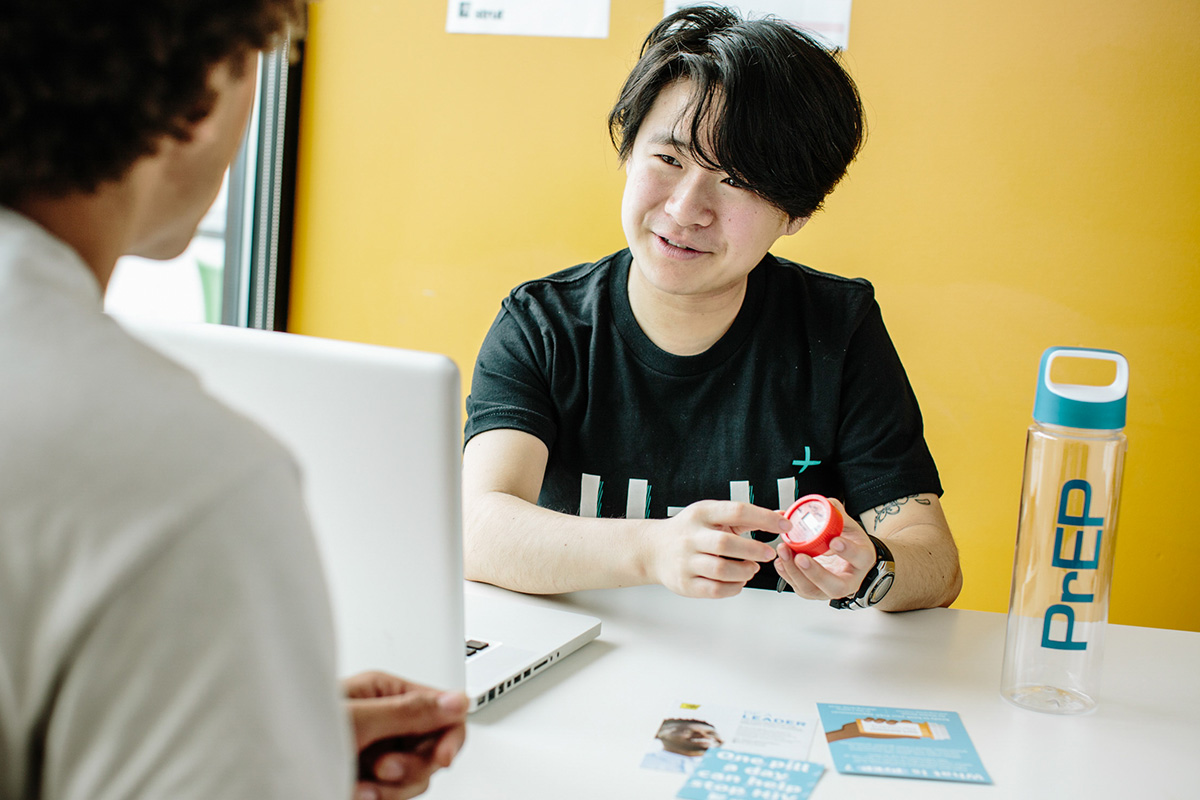 PrEP Facts: Comenzar y dejar los cuidados de PrEP [Spanish]
Starting PrEP care
Once you've decided you want to start, contact your healthcare provider (or a telehealth service). During your first visit, your provider will do a general health exam and ask questions about your sexual history, your use of hormones, and your desire for and understanding of PrEP. You'll be tested for HIV, other STIs, hepatitis B, and pregnancy if applicable, and your provider will write a prescription for PrEP.
It is very important to make sure you don't have HIV before starting PrEP. If you had sex within a week or two before your first PrEP care visit or have symptoms of early HIV infection, share this with your healthcare provider during your visit. You may need another HIV test a couple weeks later to confirm your status.
If you take oral PrEP, you'll see your healthcare provider every three month after your first visit. If you take injectable PrEP (Apretude), you'll see your healthcare provider for injections once a month for the first two months, and then every other month. Follow-up visits will be to check in on how you're doing with the medication, administer follow-up dosing (if applicable), and to screen for HIV and other STIs. You'll also be tested for hepatitis B and changes in kidney health, because the drugs in Truvada and Descovy can impact these conditions.
Keep up with your visits to ensure you always have enough PrEP on hand or receive your injections on time. Request other appointments in between if you think you have an STI or if you have symptoms of acute HIV infection.