We provide our services through different but interconnected programs. Regardless of program name, all services are free and aligned with our belief that you have the power to make the choices that are right for you.
For a list of upcoming events, groups or workshops, please visit our event calendar. If you have questions about any of these programs, you can send an email to info@sfaf.org.
Here's a list of the programs of San Francisco AIDS Foundation.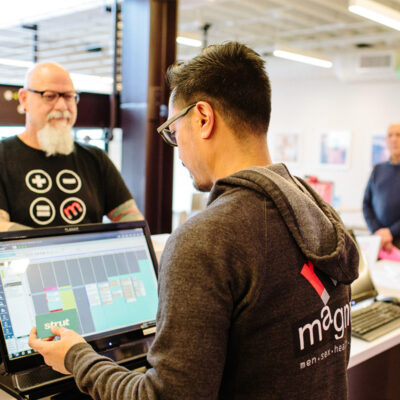 Magnet
Sexual health care, testing, anal health services, PrEP and other health and wellness services.
Substance Use & Behavioral Health