TransLife empowers and supports group members with whatever they are going through. We understand that life as a trans woman, trans man, or gender-fluid individual can be tough.
We've all gone through challenging times when we've struggled with who we are as a person and how to express that to the outside world. TransLife is a place where we come together and learn from each other's personal journeys. We're redefining realness by focusing on our experiences and how we feel instead of only how we look.
Many of our group members have lost touch with their families and have a hard time finding the right people to love and be loved by. Our group brings a blend of spirituality, friendship and community to give the support you need and the family you long for. Come join us.
WHO IS TRANSLIFE FOR?
TransLife is an inclusive group. We are multiracial, male and female transgender, old and young, at many stages of transition. We are gender-fluid individuals with gender identities that change. We are a group for people looking for support for issues related to gender, identity, sexuality, drugs, sex work, hormone therapy, gender surgery and HIV. We are a group for people who are looking for a place to belong and a chosen family to support them. We welcome allies, friends and others who wish to learn and grow with the transgender community.
TransLife, to me, is vital because more and more places are being closed or the funding/budget is being cut. It's a safe place where I as a trans identified individual, my fellow trans brothers and sister and our allies can come feel safe and be free to express ourselves, however we so choose, without being judged and or physically and emotionally assaulted.
Bo Derek Smith
SAN FRANCISCO COMMUNITY HEALTH CENTER
San Francisco Community Health Center is an LGBTQ and people of color health-focused organization that believes everyone deserves to be healthy and needs access to the highest quality health care. SFCHC offers primary care, acute and chronic disease management, dental services, women's health care, HIV testing & services, health education, case management, and more.
CAL-PEP
CAL-PEP provides street-based and mobile rapid HIV testing, linkage to HIV treatment and referrals to PrEP. They serve hard to reach African Americans and Latinos, women, youth, and men who have sex with men who may be disproportionately affected by HIV.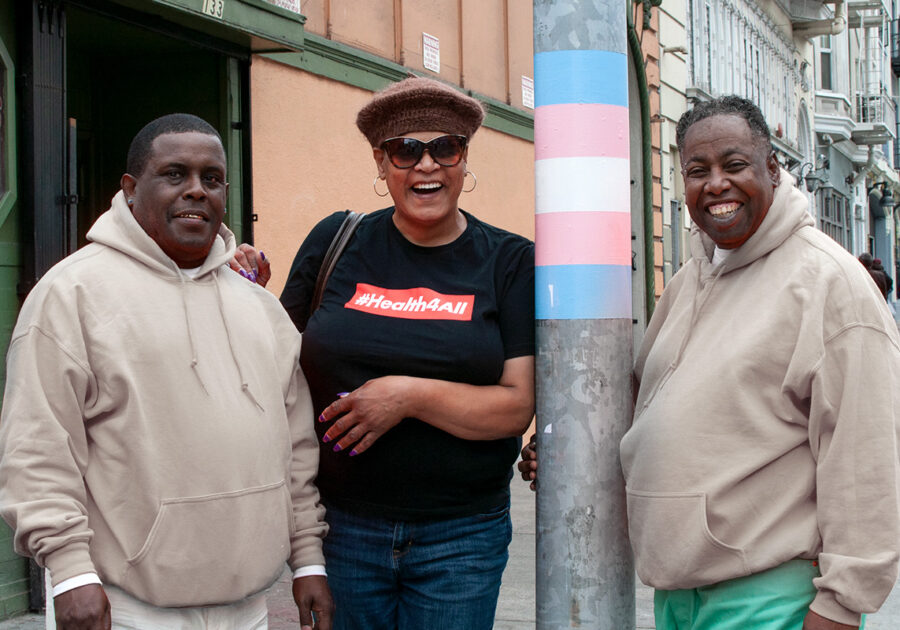 Meet the TransLife Founder
Ms. Billie Cooper is a Black trans elder and long-time community activist who supported the Tenderloin AIDS Resource Center in the 80s and 90s. Find out how she is advocating for a San Francisco that treats trans people with respect and equality.
Read More
QTPOC at Strut
A weekly social, learning and wellness group made by and for Queer & Trans People of Color hosted at Strut every Thursday evening.
Find an Event