Our syringe access services program operates seven days a week at the Harm Reduction Center and in neighborhoods across San Francisco. Our teams provide safer injection and substance use supplies that prevent the transmission of HIV and improve the health of people who use drugs. We also provide overdose response training and resources, cure people of hepatitis C, link people to social services, provide suboxone opioid replacement treatment, offer a syringe pickup service, and so much more.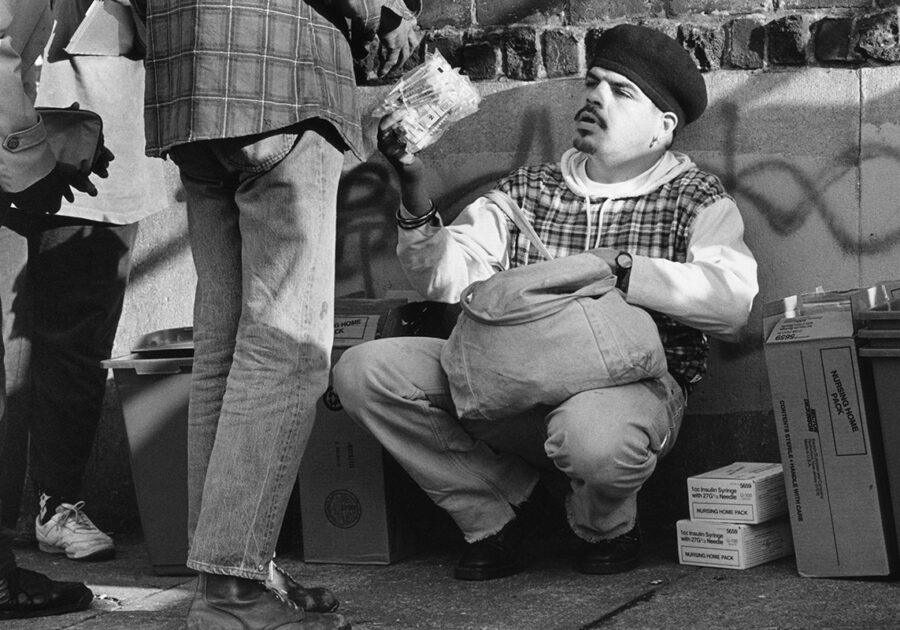 Since 1993
We have provided street-based syringe access services to people who inject since 1993 and are one of the nation's largest harm reduction programs.
Read More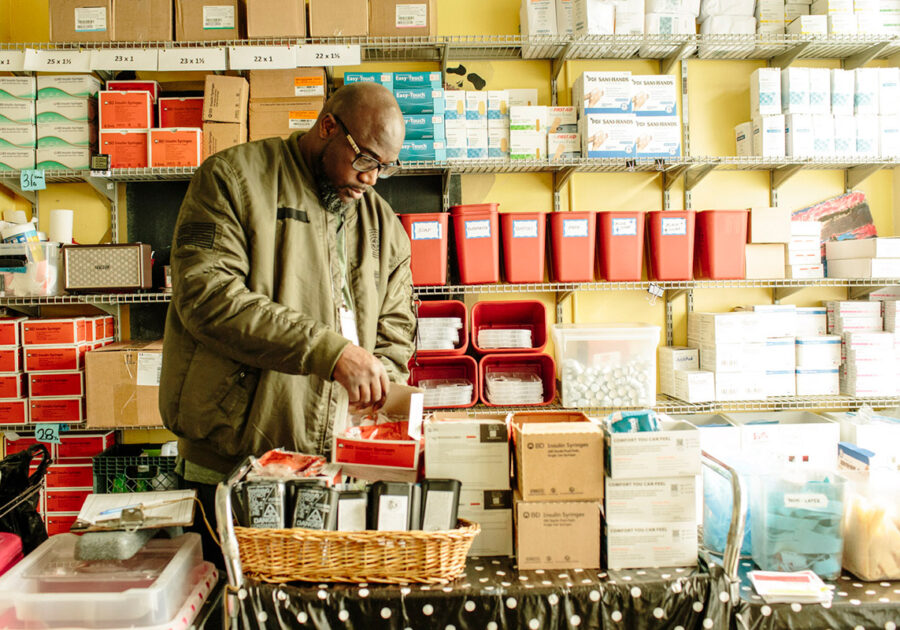 Our Vital Volunteers
Syringe Access Services is made possible by collaborations with agencies across San Francisco and by more than 100 volunteers. Find out how you can join the team.
GET INVOLVED
We offer the following supplies and resources
Sterile needles/syringes, safer injection/ drug equipment and safe disposal supplies
HIV, gonorrhea, chlamydia, syphilis and hepatitis C testing
Safe disposal of syringes and injection equipment
Pregnancy tests and hormone checks
On-site hepatitis C treatment, linkage and care
Linkage to HIV treatment and care
Access to PrEP
Weekly health education and substance use treatment and therapy groups
Overdose prevention education and Narcan (naloxone)
Non-judgmental drug education, counseling and treatment
Medication-assisted treatment (suboxone)
Harm reduction-based counseling
Medical care (abscess assessment and care, wound care)
Support and referrals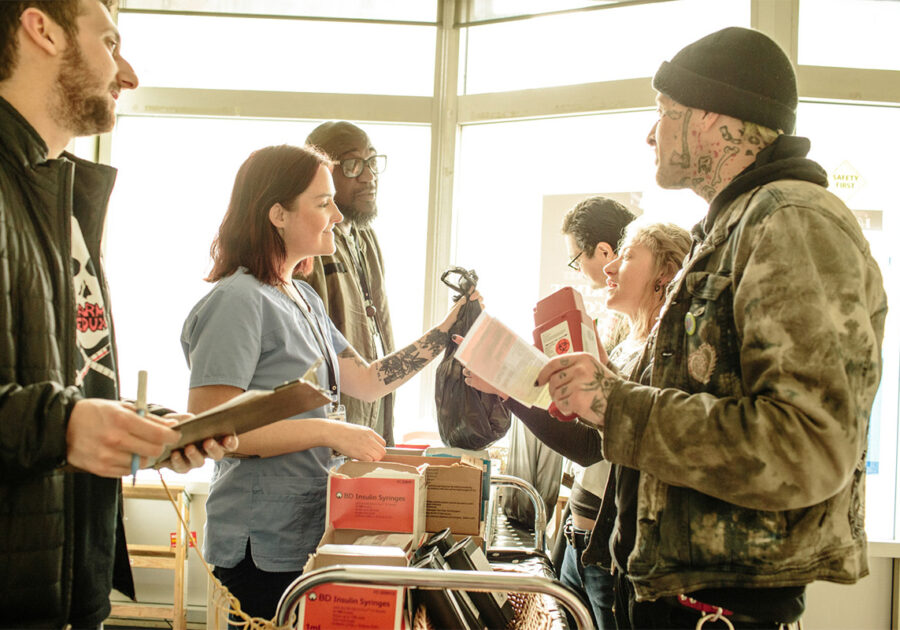 Harm Reduction Center
The Harm Reduction Center is a place of welcome and a pathway to improved health and healing. Located in the Tenderloin/SoMa neighborhood, the Harm Reduction Center provides health services and supplies that help people who inject drugs manage their health, prevent overdose, and stop HIV and hepatitis C transmission.
Visit Us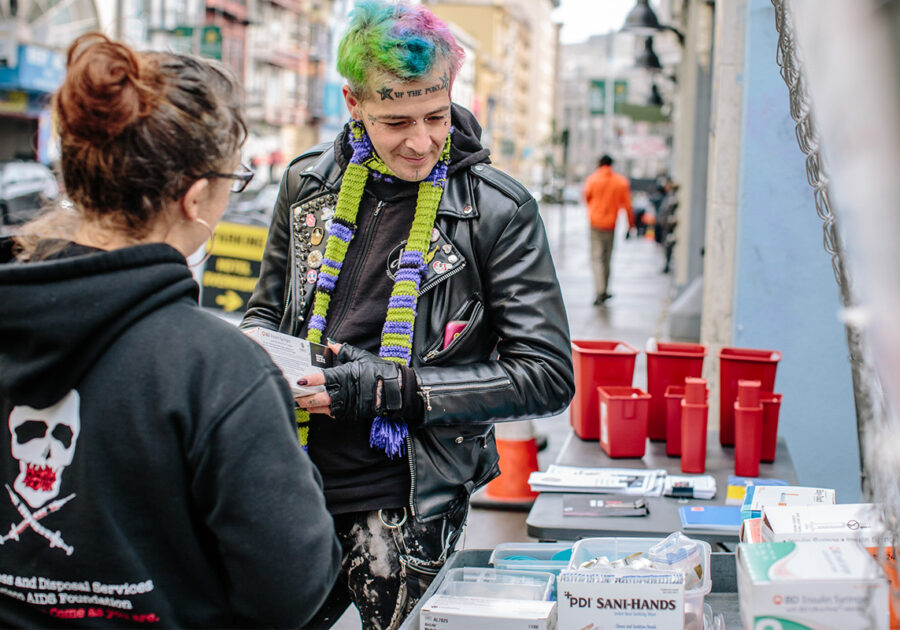 Mobile Syringe & Health Services
Find safer injection and disposal supplies and services that help you manage your health, prevent overdose and stop the transmission of HIV and hepatitis C.
Find Us