We provide free hepatitis C virus (HCV) testing, treatment, cure and support for people in our communities including people who have or currently inject. We strongly believe that everyone living with HCV deserves to know they are HCV-positive and be cured.
We eliminate barriers preventing people from getting tested and cured, offer treatment at our Harm Reduction Center, provide medication storage to people without housing, support with case management and wrap-around services, and assist participants to achieve secondary goals. All medical and support visits occur at our Harm Reduction Center.
All of our services are free. You do not have to be sober to access hepatitis C treatment.
The Hepatitis C Wellness Program includes:
Free hepatitis C testing at a number of different locations
Free hepatitis C treatment
Medication storage
Medication adherence, counseling and support
Re-infection prevention
Support and treatment groups
Linkage to full healthcare services
Hep A and hep B vaccines, flu shots and wound care
The Hepatitis C Wellness Program connects people living with hepatitis C with onsite hepatitis C treatment and support.
Janessa Broussard
Nurse Manager
415-581-1600
jbroussard@sfaf.org

Pierre-Cédric B. Crouch, PhD, ANP-BC, ACRN
Director of Nursing

Pronouns: He/him/his
Read Bio
Pronouns: He/him/his

Pierre-Cédric B. Crouch, PhD, ANP-BC, ACRN
Director of Nursing

Pierre-Cédric Crouch leads the delivery of sexual health services including PrEP, PrEP 211, Rapid HIV treatment initiation and re-engagement programs, and hepatitis C testing and treatment at San Francisco AIDS Foundation. He developed our PrEP Health Program at Magnet, which is the largest nurse-led PrEP program in the world and has garnered world-wide recognition.

Pierre is from New Orleans where he obtained his B.S.N. from the Louisiana State University Health Science Center. He had an early passion for HIV care and technology, which lead him to move to San Francisco where he received his M.S.N. (nurse practitioner) and Ph.D. from the University of California, San Francisco. He geeks out over technologies that connect clients to their health and the development of nurse-delivered community based care. He leads in Health Care 3.0, which supports nurses practicing to the fullest extent of their license and taking a client-centered approach to remove traditional barriers to accessing health care.
First off, I would like to say that I owe my life to the program. All of the staff work really hard to make sure everyone is helped as much as possible. This group has really been beneficial in training me how to not become reinfected, thus enabling me to pass that information on to others that really need it!
Hep C Wellness Program Participant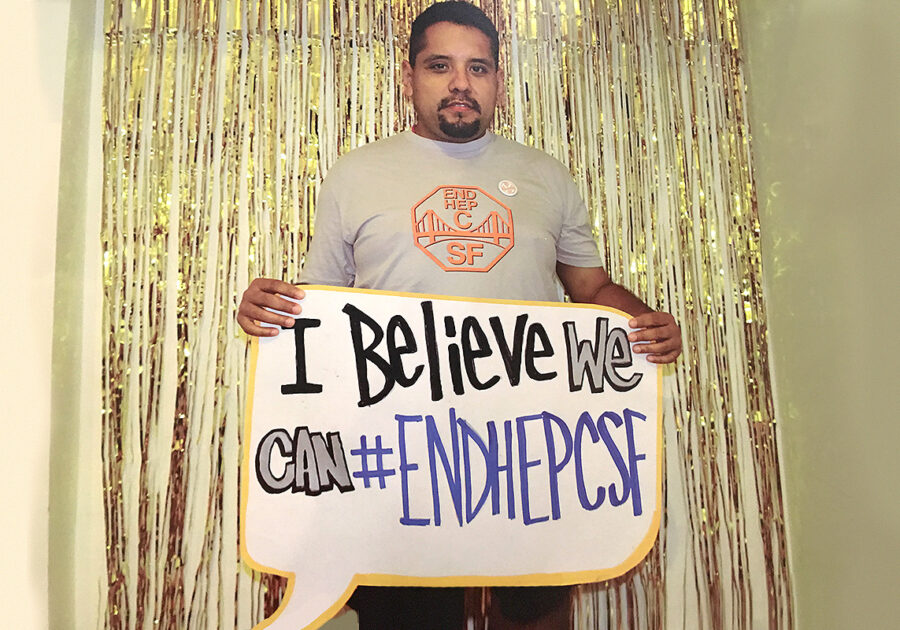 End Hep C SF
End Hep C SF envisions a San Francisco where hepatitis C is no longer a public health threat, and hepatitis C related health inequities have been eliminated.
Read More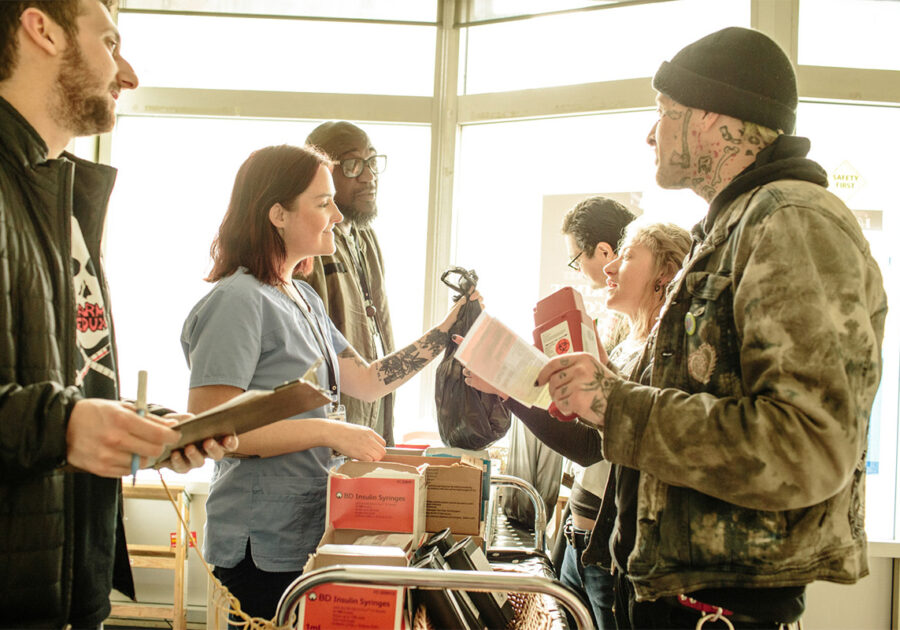 Harm Reduction Center
The Harm Reduction Center is a place of welcome and a pathway to improved health and healing. Located in the Tenderloin/SoMa neighborhood, the Harm Reduction Center provides health services and supplies that help people who inject drugs manage their health, prevent overdose, and stop HIV and hepatitis C transmission.
Visit Us