Opioid overdoses are the leading cause of death in the United States. In collaboration with Harm Reduction Coalition's D.O.P.E. Project, we offer overdose prevention, response training and supplies.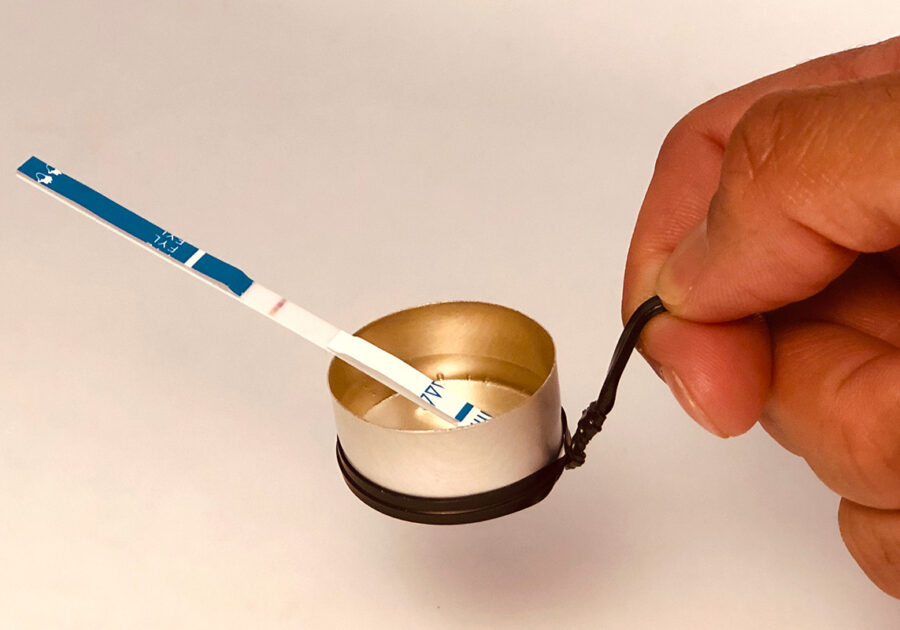 Fentanyl and its analogs continues to change the drug landscape in San Francisco. Our goal is to provide the latest information and training, in combination with Narcan (naloxone), to reduce preventable deaths due to overdose.
Who are overdose prevention/response training & supplies available for?
Our overdose prevention and response services are for people who use drugs, people who love drug users, and people who spend time with others who use drugs (including friends, family members and service providers).
Individual San Francisco residents who do not use drugs and are not around people who use drugs are encouraged to access overdose prevention and response services, including Narcan, from the Community Behavioral Health Services (CBHS) Pharmacy at 1380 Howard Street, San Francisco.
Fentanyl testing
Fentanyl is a synthetic opioid that is 50 to 100 times more potent than morphine. Introduced first as a prescription medication, fentanyl has been detected in the drug supply in San Francisco and across the U.S. and has contributed to the increase of overdoses. In addition to being present in heroin, fentanyl has been found in ketamine and cocaine, too.
We offer fentanyl testing strips that help you know whether fentanyl is present. These easy-to-use strips only tell you whether or not fentanyl is present, not how much is present. For more info about testing powder cocaine & crack for fentanyl, check out this resource from The DOPE Project.
1355
Reversals reported to SFAF by community members
5052
People trained to use Narcan
26000
Doses of Narcan distributed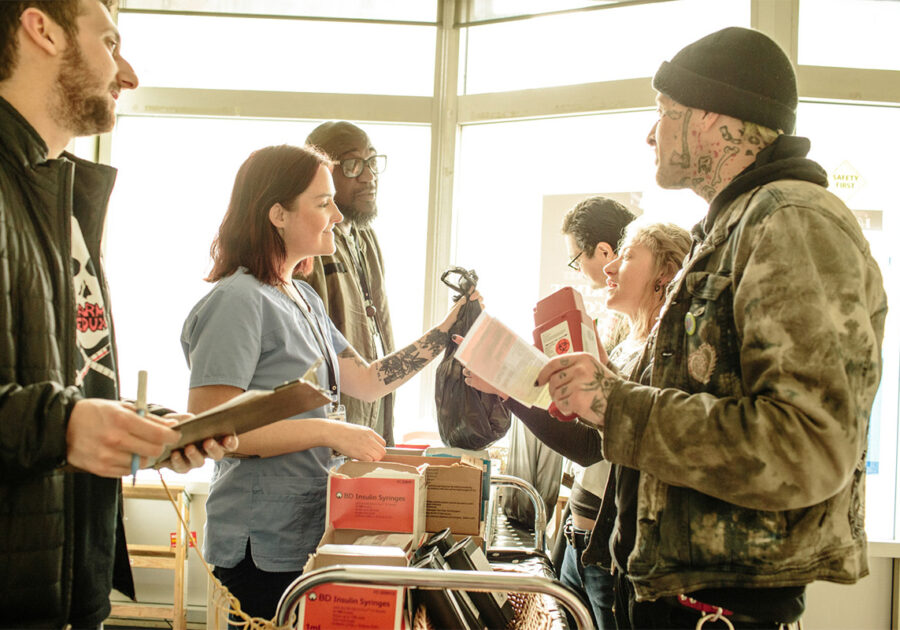 Harm Reduction Center
The Harm Reduction Center is place of welcome and a pathway to improved health and healing. Located in the Tenderloin/SoMa neighborhood, the Harm Reduction Center provides health services, specialized programming, and supplies that help people who inject drugs manage their health and prevent overdose and the transmission of HIV and hepatitis C.
JOIN US
Mobile Syringe & Health Services
Find safe injection and disposal supplies and services that help you manage your health and prevent overdose and the transmission of HIV and hepatitis C at sites across San Francisco.
FIND US