Many Ways to Make A Difference
Whether you're impassioned by our advocacy for our city's most vulnerable, empowered by our sexual health services, moved by our harm reduction approach to substance use treatment, or connected to our community legacy, there are many ways you can get involved.
When you make a gift or donation, you make a difference in someone's life and you enable us to continue building a future without the epidemic. Consider these ways to give today.
By Phone
Call 415-487-3092 to make a gift over the phone using your Visa, Mastercard, American Express or Discover card.
415-487-3092
Planned Giving
Create a personal legacy to ensure the continuation of vital programs and services by including SFAF in your estate plan.
Learn More
Monthly Giving
Share our commitment to health and social justice by making monthly or quarterly scheduled donations as a member of our Partners in Caring.
Learn More
Donate Stock
Donate stock, securities or life income and you'll receive a tax receipt when the stock has been received and sold.
Email Us
Donate your vehicle
Selling your car, truck, RV or boat? Make a tax-deductible donation to Car Donation Services who will sell it for you and donate the proceeds.
Email Us
AmazonSmile
Make your regular Amazon purchases and the AmazonSmile Foundation will donate 0.5% of every dollar you spend on eligible items.
Shop at AmazonSmile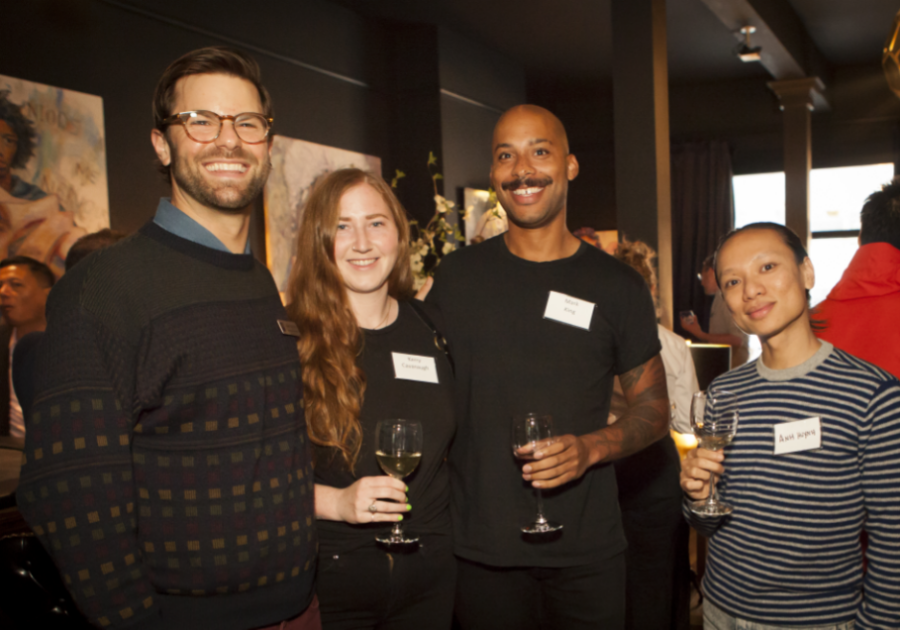 First City Club
Make a unique contribution to HIV prevention and care, substance use counseling and other direct services. Whether you're passionate about housing, personally connected to ending the epidemic, or motivated to advocate for our communities, First City Club offers you the opportunity to support the cause and engage with others who are committed to making San Francisco the first city to end the HIV epidemic.
Learn More
Events & Fundraisers
AIDS/LifeCycle, Dining Out For Life, Santa Skivvies Run and Tribute Celebration offer multiple opportunities to support our work, and to show your commitment to health, wellness and social justice. These events are unique experiences to engage directly with the community and share your passion with your friends and family.
Learn More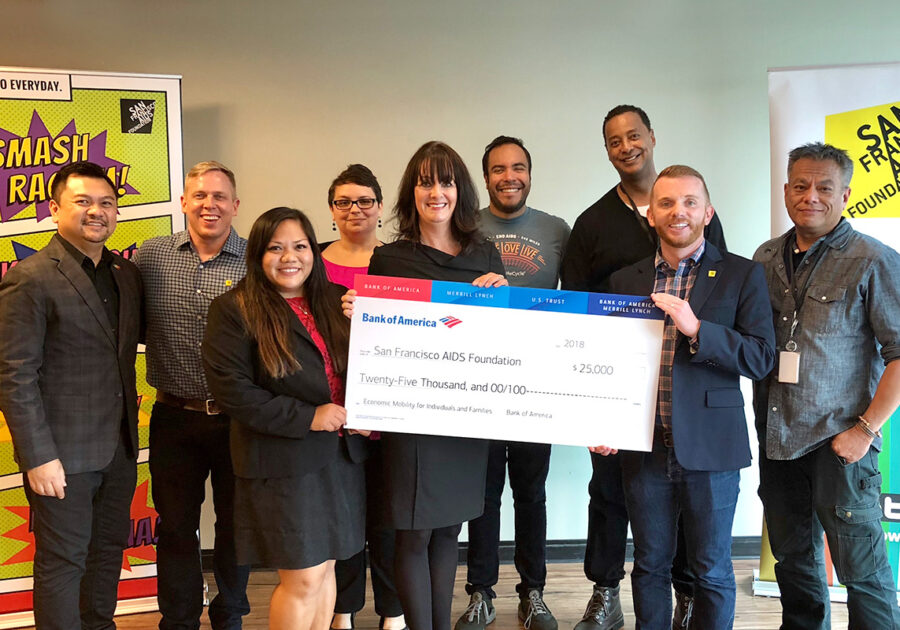 Corporate Partnerships
Demonstrate your brand's commitment to our diverse communities through partnership or event sponsorship. Our team will work with you directly to find the best fit.
Get Started
$

1
Keeps a case manager connected to a client living with HIV to help them stay in care
$

1
Helps provide 112 tests for HIV and other sexually transmitted infections
$

5000
Helps 250 clients reduce the harm substances bring to their lives
Does Your Company Match?
Every year, hundreds of companies match donations their employees make to nonprofit organizations. Some do much more than that, doubling or even tripling the impact of every dollar. Does your employer match gifts?
Find Out
What will my donation fund...
...if I donate between $10 - $250?
$250 enables 20 trans and gender non-binary clients to meet weekly and build meaningful connections.
$250 bolsters our efforts to train community members on how to reverse an opioid overdose.
$100 provides 10 gay, bi and queer Black men with one-on-one counseling support services for one month.
$50 allows a case manager to stay connected with a client living with HIV to help them get to appointments and stay in care.
$25 helps one client cover out-of-pocket healthcare costs.
$10 provides 143 condoms to prevent HIV transmission.
...if I donate $500 - $2,000?
$2,000 helps keep our mobile testing unit rolling, allowing us to reach diverse communities across the city.
$1,000 funds one weekend-long seminar where people recently diagnosed with HIV can learn more about healthy living with HIV.
$1,000 helps us provide 112 tests for HIV and other sexually transmitted infections.
$500 allows groups of long-term survivors to connect socially at a weekly program event.
...if I donate $3,000 - $10,000?
$10,000 can help 250 clients change their use and reduce the harm substances bring to their lives.
$5,000 provides our sexual health team with the supplies needed to offer HIV and STI screenings to 560 people.
$5,000 empowers voters to contact their elected representatives on issues that matter most.
$3,000 provides over 15,000 sterile syringes to prevent transmission of HIV and hepatitis C.
$3,000 helps us reduce HIV transmission among people who inject drugs by providing sterile syringes and disposing of them properly.
...if I donate $15,000 - $25,000?
$25,000 will enable us to serve the 25,000 people who access our programs and services each year.
$20,000 supports the expansion of our hepatitis C treatment efforts, which has so far cured more than 50 people of hepatitis C.
$15,000 will help us achieve our goal of reducing new HIV diagnoses to fewer than 100 per year in San Francisco.
$15,000 will engage dozens of people in our hepatitis C treatment program.
We know how important it is to spend every dollar wisely. The more efficient we are, the closer we get to achieving health justice for everyone. We're proud to have been recognized for that commitment with the top rating from Charity Navigator, America's largest independent charity evaluator. Charity Navigator helps guide intelligent giving by evaluating the financial health, accountability and transparency of over 9,000 charities. We're proud to be among this distinguished group of 4-star charitable organizations.
Learn more at charitynavigator.org
If you have any other questions, we're here to help. Give us a call at 415-487-3092 or email our Development staff at development@sfaf.org.