HIV Support & Health Navigation
With questions, call our navigation team at 415-437-3450, press option #2. You can also email questions about HIV services to assist4HIV@sfaf.org.

We offer a range of services that help connect you to HIV treatment, benefits, housing subsidies, insurance, and more.
People living with HIV have more treatment and support options than ever before. We offer a variety of services to assist people living with HIV get into HIV care, or start or re-start HIV treatment. We do not provide long-term HIV care.
Starting HIV Medications
One of the goals of HIV antiretroviral therapy (ART) is to get your viral load down to undetectable levels. You'll have better health if you're undetectable, and you won't transmit HIV to others. In San Francisco, health care providers aim to get people started on HIV medications the very same day they are diagnosed.
For people newly diagnosed with HIV at one of our testing sites, we offer rapid HIV treatment starts. If you are ready to begin treatment, we provide medication the same day of diagnosis.
Re-starting HIV Medications
If you have been diagnosed with HIV already, but are not taking HIV medications or are not in care, we can help you begin treatment and get back into medical care.
For assistance re-starting HIV medications, contact our navigation team at 415-437-3450, press option #2, or email assist4HIV@sfaf.org.
HIV Meds for Emergency Situations
We can provide HIV medications to people who are running out of medications or otherwise don't have access to their medication in some circumstances. If you are traveling in the Bay Area, and lose your medication or run out, stop in to see us at Magnet at Strut for assistance.
Get Meds at Magnet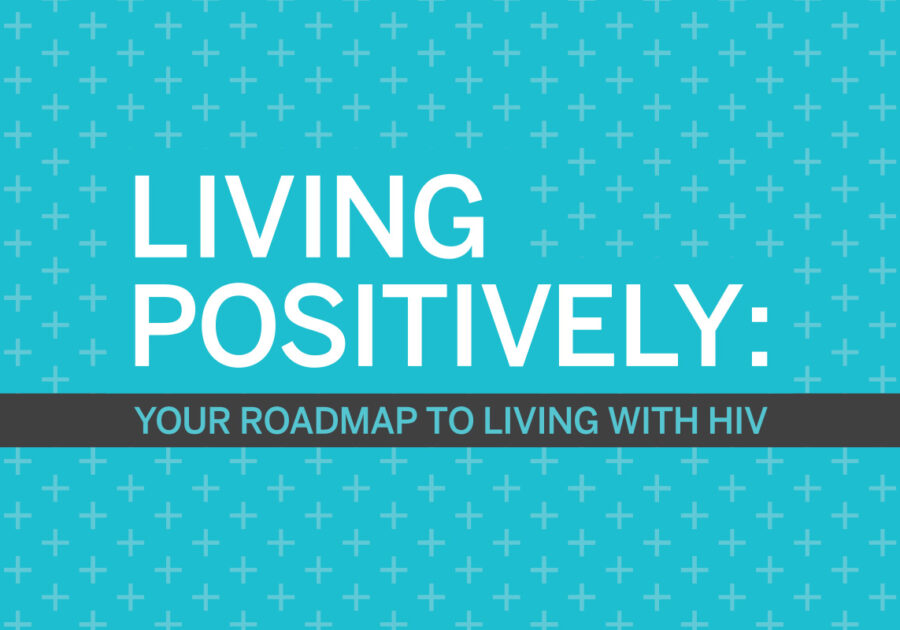 A Guide to Living Well
Living Positively is a free resource with vital information about HIV health and wellness topics, including medications, sex & dating with HIV, disclosure, becoming undetectable, and so much more.
Get Info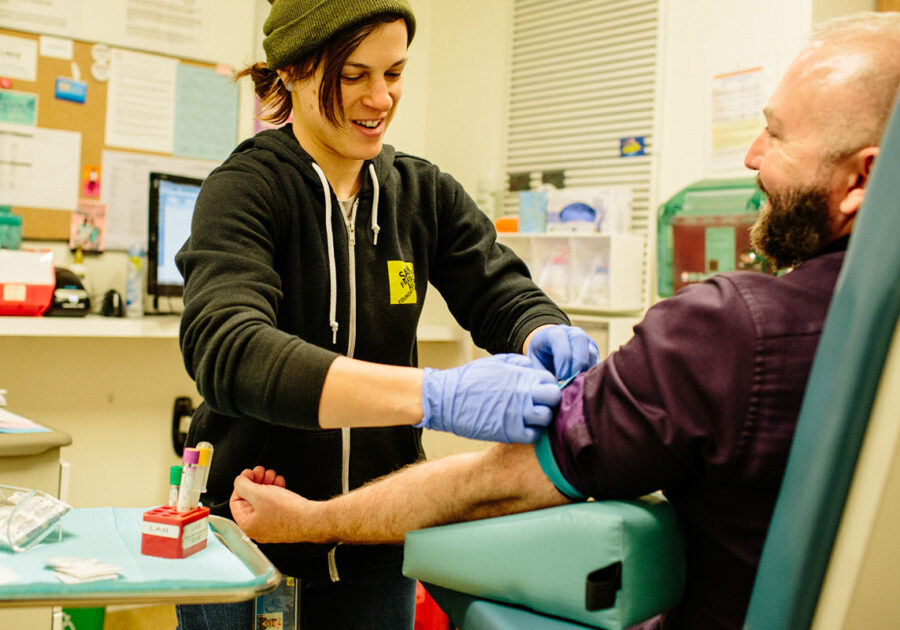 Get Tested for STIs & Hep C
We offer free, confidential screenings for chlamydia, gonorrhea, syphilis and hepatitis C at multiple locations across San Francisco. If you're having sex, we recommend you get tested every 3 – 6 months.
Get Tested
Our Health Navigation Team
Reina Hernandez
Manager, PrEP & HIV Benefits & Navigation

Spanish

Pronouns: They/them/theirs
415-437-3450
prep@sfaf.org

Louis Smith
Coordinator, PrEP Navigator & Benefits

Pronouns: He/him/his
415-437-3450
prep@sfaf.org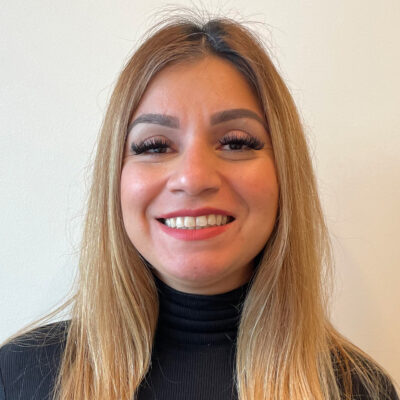 Heidi Ortiz
PrEP & HIV Benefits Coordinator & Linkage Navigator

Pronouns: She/her/hers
415-437-3450
prep@sfaf.org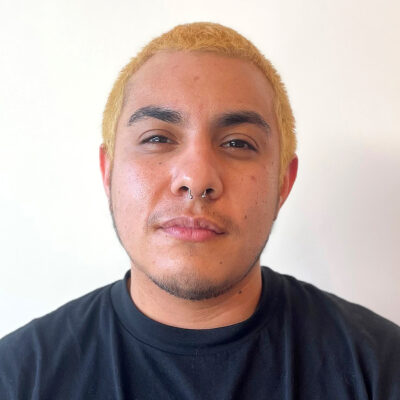 Leo Dominguez
PrEP & HIV Benefits Coordinator & Linkage Navigator

Pronouns: They/them/theirs

AIDS Drug Assistance Program
For eligible California residents, the AIDS Drug Assistance (ADAP) program provides free HIV medications and payment assistance for people with private health insurance or Medicare Part D.
To be eligible for the ADAP program, you must:
Be a resident of California;
Have a positive HIV/AIDS diagnosis;
Be at least 18 years old;
Have an annual Modified Adjusted Gross Income (MAGI) that does not exceed 500% Federal Poverty Level based on household size and income;
Not be fully covered by Medi-Cal or any other third party payers.
If you need to enroll in ADAP, call our navigation team at 415-437-3450, press option #2, or email assist4HIV@sfaf.org.
Housing & Financial Benefits
Access a variety of services for people who are living with HIV and need help with their current housing or health insurance. We partner with the San Francisco Department of Public Health and the Mayor's Office of Housing and Community Development to stabilize people's housing through rental assistance and promote access to HIV care and medication. Many of our clients have been provisionally housed for significant periods, and without assistance, they would be unable to afford their rental units, leaving them in danger of homelessness.
Learn More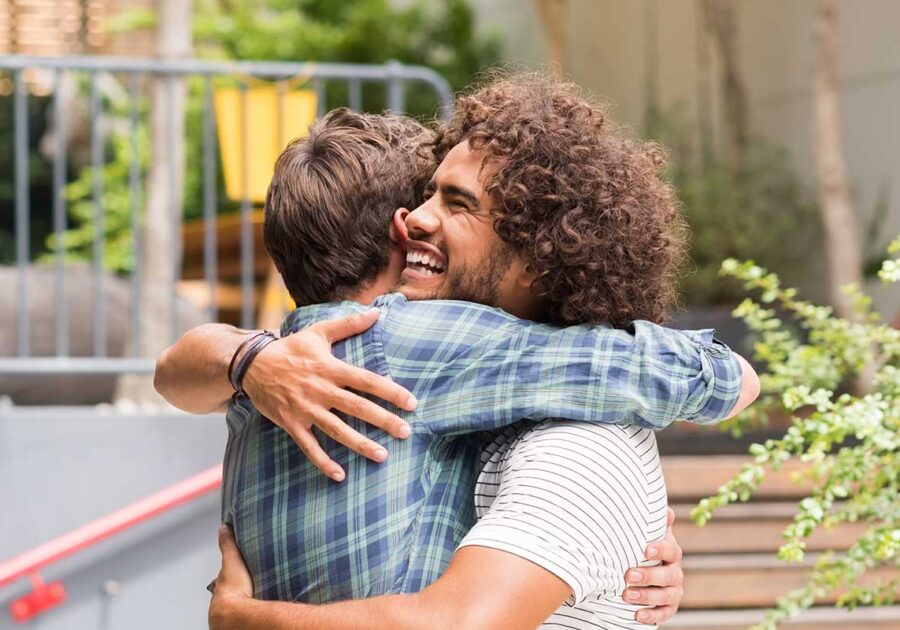 For People Living with HIV
Whether you're a long-term survivor, newly diagnosed or somewhere in between, we have services, resources and social support to keep you engaged in care and informed about the latest advances.
Find Out More
HIV Support Groups & Events
Friends, loved ones and other forms of social support not only improve your quality of life, they can help you through the tough times you might encounter. We have a variety of social support groups and events to help you meet new people, establish friendships and find a community of belonging.