The Elizabeth Taylor 50-Plus Network
The Elizabeth Taylor 50-Plus Network is a social support network for gay, bisexual, and trans men age 50 and older, inclusive of people who are HIV-negative and living with HIV. If you are interested in developing a health and wellness plan, building friendships and social connections, join us.
50-Plus offers a number of activities designed to foster connection that build community through social and civic engagement. Our "menu of opportunities" include personal share and support groups, social activities and volunteer opportunities meant to give back to our community via projects that make a difference, and last but not least, helping our brothers who need a helping-hand.
"The support I received from this gathering has given me more hope, more opportunities for healthy conversations, more vitality and more awareness as to how to do even a better job at taking care of myself, both as a very long term HIV/AIDS survivor and a loving person."
Marty Carls
50-Plus member
Wellness Coaching
Assess your own health through individual or small group sessions with a "wellness coach" and create an individualized wellness plan.
Making A Difference Projects
Go beyond talking and use your wisdom, time and creativity to give back to the community. Members brainstorm ideas and put them into motion.
Volunteer Wellness Advocates
Volunteers check on homebound 50-Plus members, provide a friendly ear, brief social interaction and a gentle nudge to get them out in the world.
Whether HIV-negative or living with HIV, we have survived the HIV/AIDS epidemic that killed nearly two-thirds of those who were diagnosed. Consequently our community has been fragmented and scattered. Many of us have experienced the stigmatization of being gay, bi or trans and are still traumatized by the HIV epidemic. Now we are considered too old for the pop youth culture.
We have disproportionate rates of anxiety, depression, loneliness and isolation. Those of us coming out as gay, bisexual or trans men (GBT) in past decades were often shunned by family and society. We came to San Francisco for community.
We strive to empower ourselves, using affirming psychology and psychosocial approaches. We embrace the philosophies that we are not pathologies, we are not broken, and we do not need to be fixed.
Social Activities and Events
Get out of the house and meet new friends during fun events around town as we attend concerts, museum openings, walking tours and group dinners. You'll be surprised how much you have in common with guys you've just met. When you attend an event, you'll meet a staff person or peer who will facilitate the event and introduce everyone. Check Meetup for more details.
50-Plus Monthly Meetups
Interested in learning more about the 50-Plus Network? We have regular joint meet-ups every month. This is your chance to meet new and returning members from both groups.
50-Plus Planning Meetings
Come meet the staff see what we are planning and or bring your own ideas.
1st Wednesdays / Location varies / Contact staff for details.
Giving Back
50-Plus offers a number of opportunities to connect, give back to the community, and have your voices heard. Contact us for details.
Contact us if you are interested in participating in these additional events.
How do I become a member? Does it cost anything to join?
Become a member by attending one of our events and giving us your contact info. For more information, contact our team at 50PlusNetwork@sfaf.org.
Our services and activities are usually free, but there are occasionally events that may cost money to participate in.
Can I join even if I am not quite 50 yet?
We welcome all gay, bi & trans men who have sex with men, but the focus is on those over 50 years of age. We have had attendees who are in their 30s, 40s, 50s and above.
What if I am not HIV-positive? May I still join 50-Plus?
50-Plus is a group for gay, bi and trans men. We welcome men who are HIV-negative and men who are living with HIV.
Can women come to 50-Plus events? Can they join the group?
We are a social support network of gay, bi & trans men who have sex with men. Our Wednesday night Share & Support Dinner and Discussion are for men. We do have socials and special events where, if guests are permitted, we welcome other community members.
Can I bring a friend with me to an event? Are 50-Plus events wheelchair accessible?
Guests are often welcome at 50-Plus, but this can change depending on the event, the cost of the event, and capacity of the venue.
We make every attempt to convene our activities in venues that are accessible to all. Occasionally there may be a circumstance where this is not the case. We try to list this in the event description.
Are 50-Plus Wednesday dinners always at 1035 Market Street? Can I come to dinner if I am a vegetarian or vegan?
We meet on the third, fourth and fifth Wednesdays mostly at 1035 Market Street, but this is subject to change. We recommend consulting with staff, checking out our monthly mailing, or refer to listings on Facebook or Meetup.
If you are vegetarian or vegan, we request an RSVP and that you inform staff of any dietary needs, preferences or restrictions.
What happens if I do not come a few times? Can I come back?
Yes, you're always welcome at 50-Plus. 50-Plus offers a "menu of opportunities" that you are welcome to attend or not attend. Contact staff if you have questions.
How do I let you know I want to participate in a particular event?
How can I find out about 50-Plus events?
Dusty Araujo
Program Coordinator, Elizabeth Taylor 50-Plus Network

Spanish, Italian, French

Pronouns: Any/all
415-487-3132
daraujo@sfaf.org
Read Bio
Spanish, Italian, French

Pronouns: Any/all
415-487-3132 daraujo@sfaf.org

Dusty Araujo
Program Coordinator, Elizabeth Taylor 50-Plus Network

Dusty has been an activist in the LGBTQ/HIV community for over 30 years, working on issues of human and civil rights, equality and social justice.. Additionally, he has been an advocate for LGBTQ parenting rights and a speaker with Community United Against Violence (CUAV) San Francisco LGBTQ Speaker's bureau. Dusty joined Elizabeth Taylor 50-Plus Network as a member in 2014 before joining SFAF in December 2017, since then he has been working with his peers that make up the HIV generation providing support to aging members who may or may not be HIV+, who may be coming out of isolation and engaging them back to community through social activity.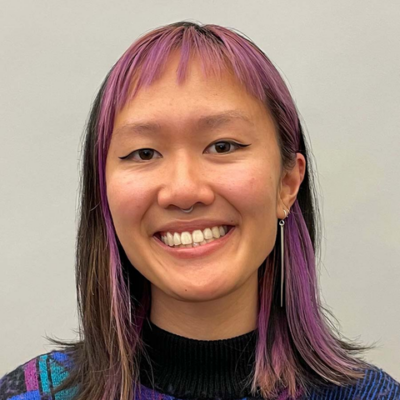 Jam Chen
Health Educator, Aging Services

They/them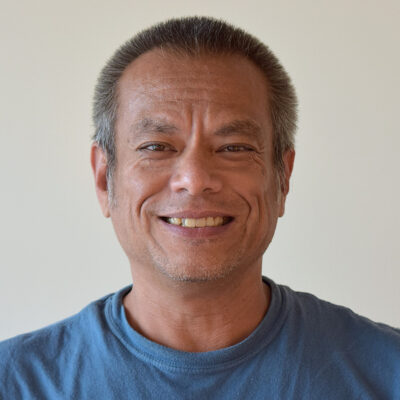 Vince Crisostomo
Director, Aging Services

Pronouns: He/him/his
415-706-4963
vcrisostomo@sfaf.org
Read Bio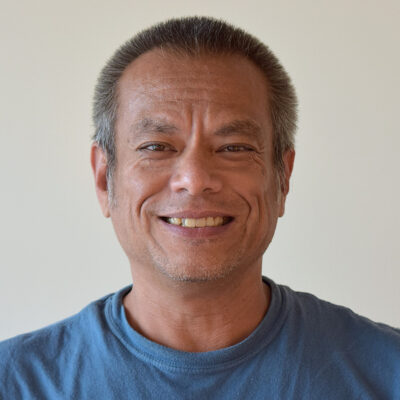 Pronouns: He/him/his
415-706-4963 vcrisostomo@sfaf.org

Vince Crisostomo
Director, Aging Services

Vince is a gay Chamorro (Pacific Islander) long-term HIV/AIDS survivor who believes in the power of community and has dedicated more than 30 years to HIV/AIDS activism and LGBTQ communities. He is passionate about bringing health care and social justice equity to people of every sexual identity, HIV status, gender, race and age.

Vince currently runs a program for long-term HIV survivors at San Francisco AIDS Foundation. He also co-chairs the HIV & Aging Work Group of the Mayor's Long Term Care Coordinating Council. Vince has led a number of grassroots HIV advocacy organizations both in the U.S. and overseas. He was executive director of the Coalition of Asia Pacific Regional Networks on HIV/AIDS, founded the Pacific Island Jurisdiction AIDS Action Group, and served as a United Nations NGO delegate for the Asia Pacific.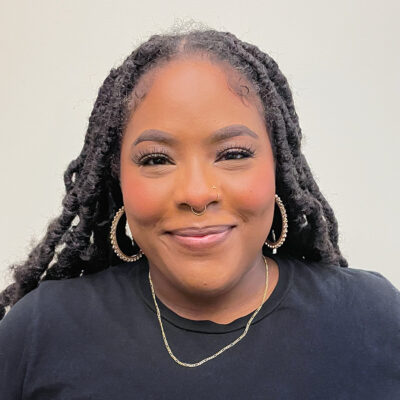 Ebony Gordon
Program Coordinator, Aging Services

Pronouns: She/her/hers
egordon@sfaf.org

Do you have questions, comments, concerns, or just want to say hi? Email us at 50PlusNetwork@sfaf.org