Prevent HIV with PrEP
Evidence shows that PrEP works. Find out if it might be right for you.
PrEP is an effective way to prevent HIV. PrEP stands for pre-exposure prophylaxis: You take it to prevent infection before a possible HIV exposure. With PrEP, people who are HIV-negative take a pill to reduce the risk of infection if they're exposed to HIV. PrEP is a prevention method that is recommended to be used with other effective HIV prevention strategies like regular HIV testing and condoms.
As of April 2019, only one medication is approved by the U.S. Food and Drug Administration (FDA) for PrEP. It's called Truvada. Truvada is a combination pill composed of two medications: tenofovir disoproxil fumarate and emtricitabine. Truvada is also used by people living with HIV, in combination with other medications, as an HIV-treatment medication.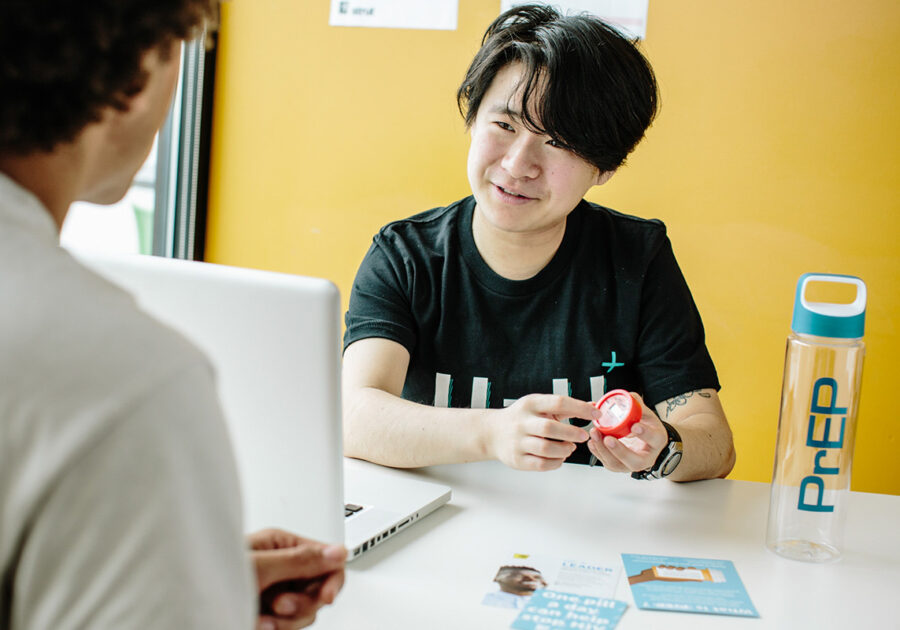 Where Can I Get PrEP?
PrEP is an effective way to prevent HIV infection. Our PrEP services are free, and include HIV and STI screenings and lab work, payment assistance, and adherence support.
Get PrEP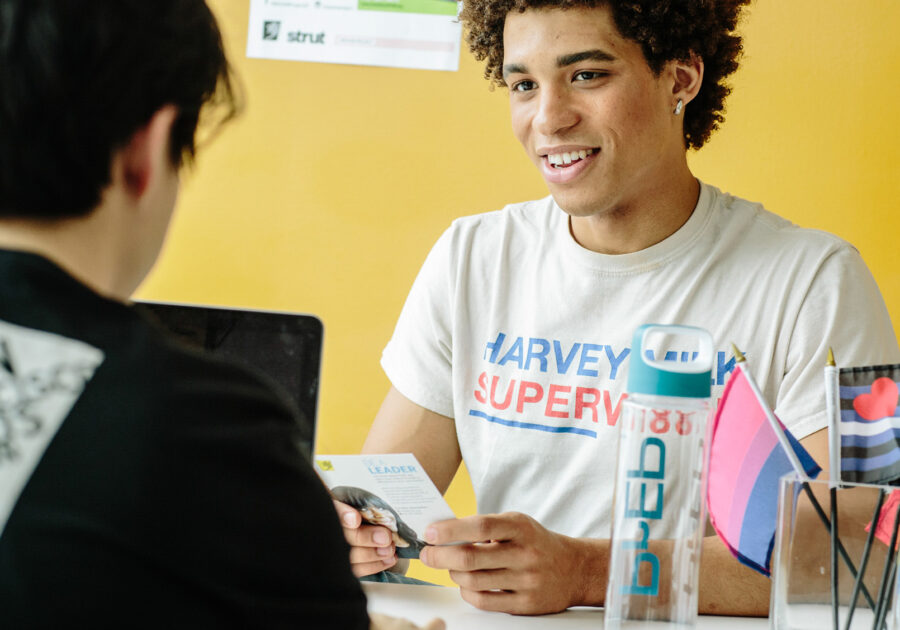 Already Taking PrEP?
There are some important things to know if you're taking PrEP. Get started with this list, which includes how to take it and what to do if you want to stop.
Get Tips
WHO IS PREP FOR?
PrEP is for people who are HIV-negative and at risk for HIV infection. That can include people who have one or more partners whose status they don't know, men who have sex with men, trans masculine people who have sex with men, trans feminine people who have sex with men, people who have had sex without condoms, sex workers, people who use injection drugs and other people who may be concerned about HIV infection.
If you have sex or inject drugs, PrEP is a way you can reduce your risk for HIV. For many people, PrEP reduces worry and anxiety around sex, enabling them to have healthier, safer sex lives.
HOW DO I GET PREP?
The medication used for PrEP is available with a prescription. You must be under a medical provider's care to access PrEP, since that provider will need to make sure it's safe for you to take PrEP. You might be able to access PrEP through your medical provider.
Find out more about the PrEP services we offer in the San Francisco.
Search for a PrEP provider in your area if you live outside the San Francisco Bay Area.
HOW EFFECTIVE IS PREP?
PrEP is very effective at preventing HIV infection. When used every day, it reduces the risk of HIV infection by up to 99 percent. When combined with other HIV prevention strategies, like condoms or treatment as prevention, there is even greater protection.
It is important for trans men, women and other people with vaginas or front holes to take PrEP every day as prescribed in order for it to offer full protection, since the drugs in PrEP reach lower levels in vaginal or front hole tissue than in rectal tissue. It also takes longer for PrEP drug concentrations to reach adequate levels for protection, so people having vaginal or front hole sex are advised that they will not be fully protected until after 20 days of daily dosing.
PrEP does not protect against sexually transmitted infections including gonorrhea, syphilis or chlamydia.
DO I HAVE TO TAKE PREP EVERY DAY?
Many people take PrEP once per day. Taking PrEP oncer per day is called "daily dosing" or "daily PrEP." For people having anal sex, there is another option for how to take PrEP called "PrEP 2-1-1."
PrEP 2-1-1 is named for its schedule of dosing: 2 pills are taken 2-24 hours before sex, 1 pill 24 hours after the first dose, and 1 final pill 24 hours later. Clinicians only recommend PrEP 2-1-1 to people having anal sex, since the medication may not reach high enough levels in vaginal or front hole tissue.
Remember: It is important trans men, women and other people with vaginas or front holes to take PrEP every day as prescribed in order for it to offer full protection..
WHAT ARE THE SIDE EFFECTS OF PREP?
In clinical studies, the most common side effects people have reported when using Truvada for PrEP were stomach pain, headache and loss of appetite. Oftentimes, these "start-up" symptoms are mild and go away after a month on treatment. Truvada is also associated with kidney problems in a small percentage of people, and small decreases in bone mineral density (bone strength) in some people. Studies show that decreases in bone strength are usually small and not associated with fractures or broken bones. The same studies observed that bone density recovers after people stop PrEP.
CAN I STOP PREP?
PrEP does not have to be a lifelong medication. If you decide you don't want to be on PrEP anymore, you can discontinue PrEP under the supervision of your PrEP medical provider.
HOW CAN I AFFORD PREP?
Many people are able to access PrEP for free or low cost by using their insurance benefits, patient assistance programs or Medicaid. Our PrEP benefits counselors help our PrEP clients figure out how to take advantage of insurance and other assistance programs to be able to afford PrEP. Learn more about PrEP payment assistance.
Do I still need to use condoms on PrEP?
PrEP works well to prevent HIV, but it does not protect against other sexually transmitted infections like gonorrhea, chlamydia and syphilis. Using condoms can help protect against other sexually transmitted infections. Learn more about STIs.
Find PrEP Anywhere in the U.S.
The PleasePrEPMe Directory allows users across the nation to search for providers in their areas on their own, in collaboration with PrEPLocator.org.
Please PrEP Me