Syringe Disposal Services
Keeping San Francisco safer for all means providing access to supplies that reduce the transmission of HIV and hepatitis C, as well as teaching everyone how to properly dispose of syringes and providing an on-demand disposal service. Every participant accessing supplies at one of our sites is provided with a medical waste container to dispose of syringes and information about where to safely drop off used sharps containers for disposal.
Syringe Pick Up Crew
The Pick Up Crew safely collects and disposes of syringe litter in neighborhoods across San Francisco seven days a week from 7 am – 7 pm.
See improperly discarded syringes?
If you see syringes on the street, do not touch or try to move them.
Call 415-818-7769 Monday-Friday, 7 am – 7 pm and we will stop by to safely remove them.
You can also report improperly discarded injection equipment to 311.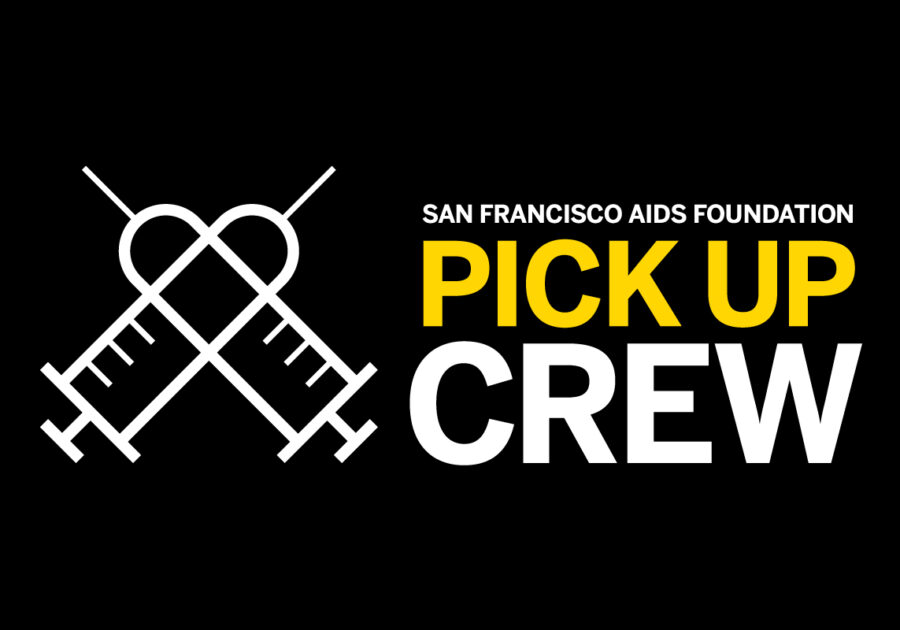 Pick Up Crew Services Card
Download this printable card describing the Syringe Pick Up Crew services in San Francisco.
Download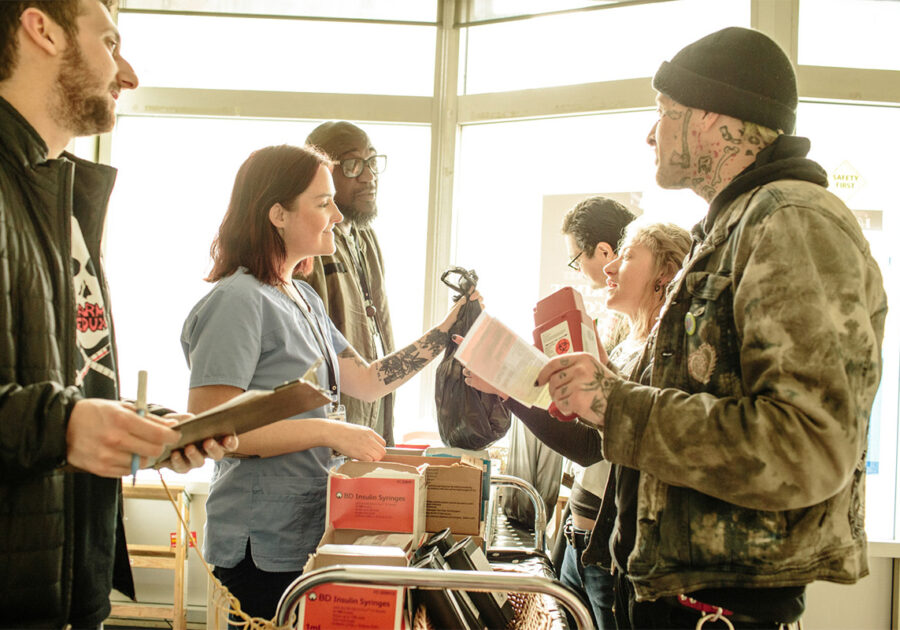 Harm Reduction Center
The Harm Reduction Center is place of welcome and a pathway to improved health and healing. Located in the Tenderloin/SoMa neighborhood, the Harm Reduction Center provides health services, specialized programming, and supplies that help people who inject drugs manage their health and prevent overdose and the transmission of HIV and hepatitis C.
Join Us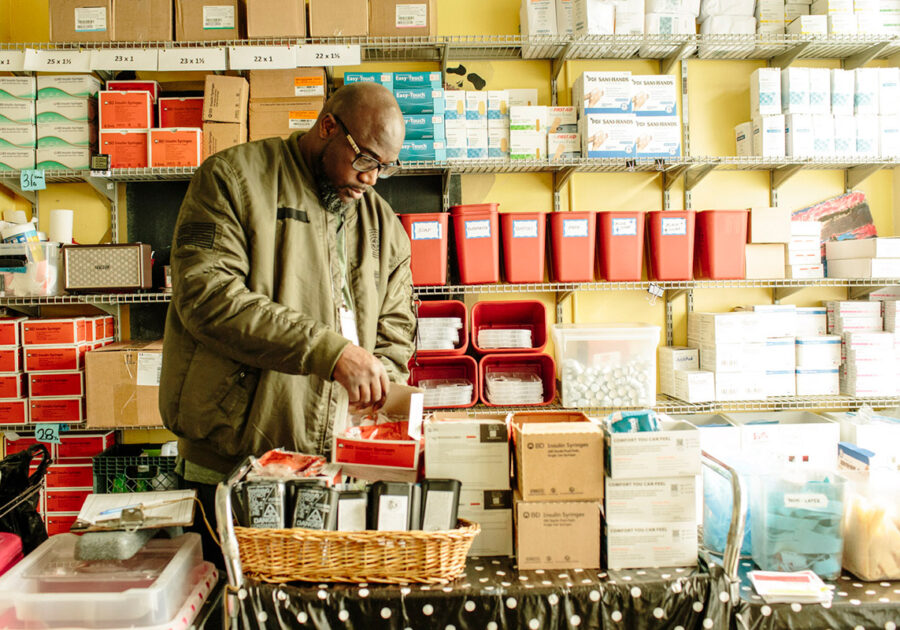 Mobile Syringe & Health Services
Find safer injection and disposal supplies and services at sites across San Francisco that help you manage your health and prevent overdose and the transmission of HIV and hepatitis C.
Find Us