Star sommelier to political activist: A Pride profile on Vinny Eng
Vinny Eng--a celebrated sommelier at the lauded Tartine Manufactory--is also a Queer man committed to ending police violence in a quest for justice for his sister.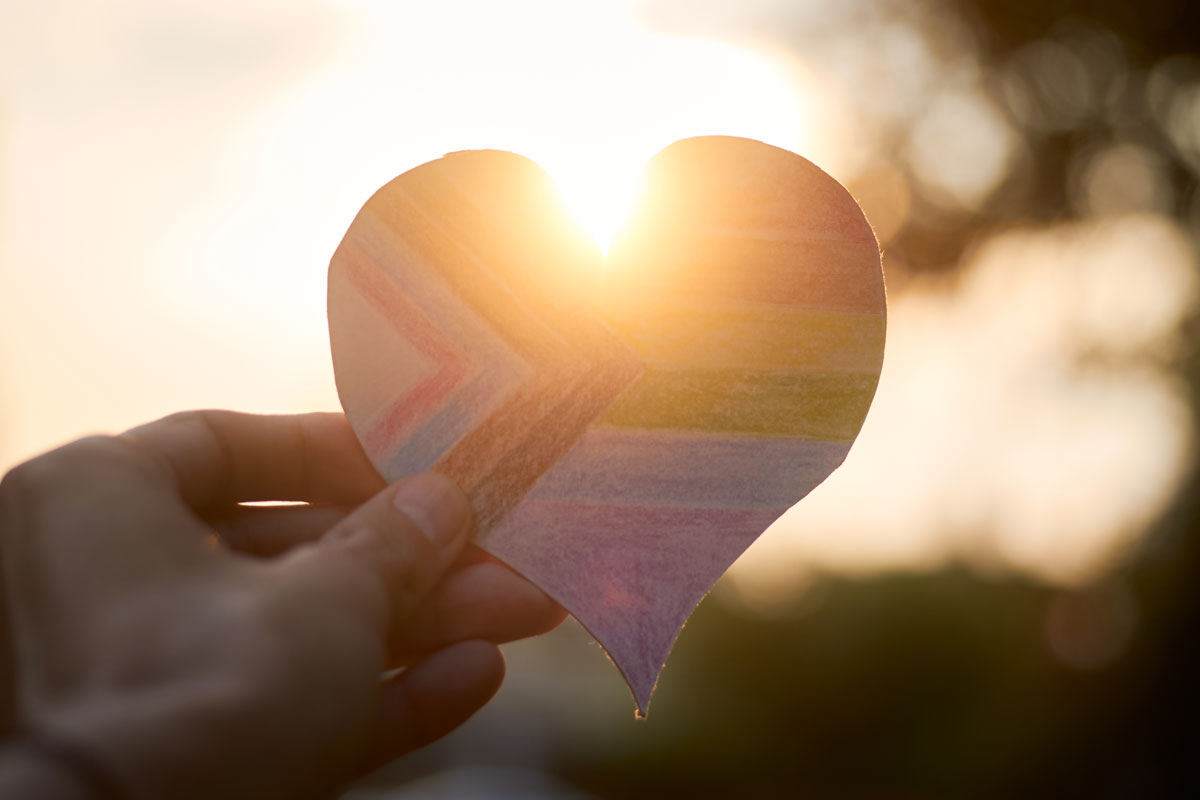 This article features one of San Francisco 2022 Pride's Grand Marshals, Vinny Eng, who shares  his story, his passions, and the reasons why he's committed to our LGBTQ+ communities. 
Starry-eyed, Vinny Eng arrived in San Francisco eager to explore the city's performing arts scene and started moonlighting in restaurants to make ends meet. As a Queer man, he also chased the promise San Francisco held for being a boldly progressive city. Back then–almost 20 years ago–Eng hadn't anticipated how seating guests and pouring glasses of fine wines would reveal where San Francisco had missed the mark, and ultimately activate his strongly held values for human dignity, justice, and equity.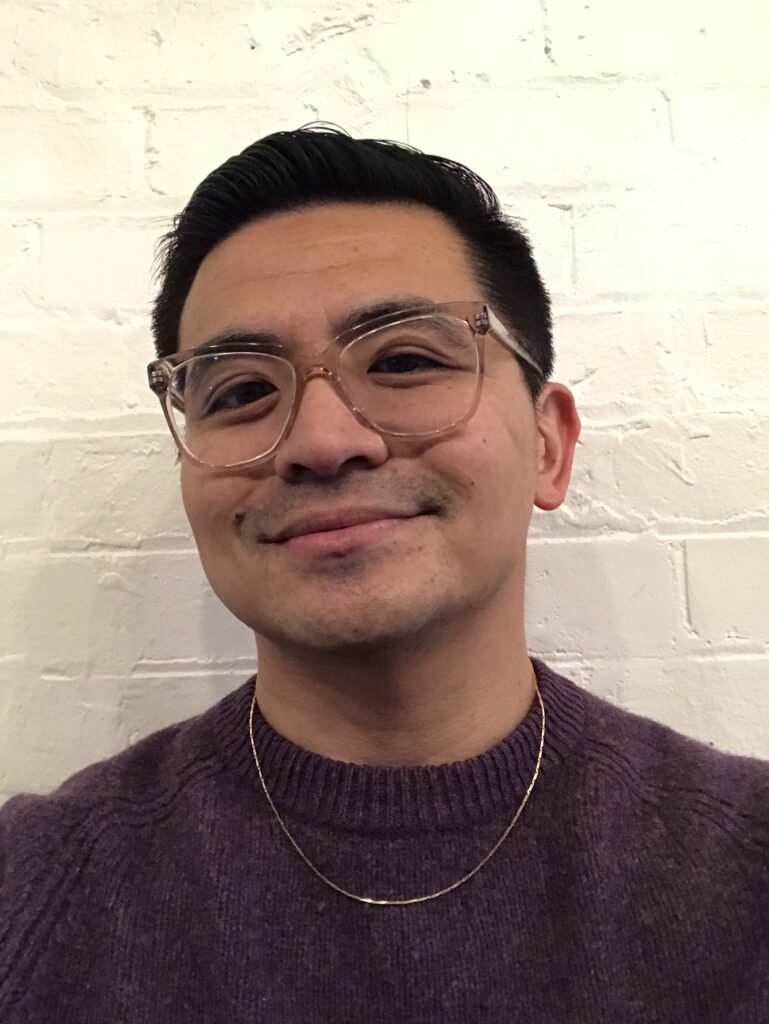 San Francisco's best restaurants are often where two worlds meet. Imagine the tech salesperson who takes a client out for lunch or the venture capitalist who's celebrating his anniversary, and imagine the Mexican immigrant who busses the table or the Guatemalan maître de who was once carried in the arms of her mother across the U.S. border. In our economically stratified society, there are fewer and fewer opportunities for these individuals to all share the same space. 
When Eng looks out into a dining room, his eyes are trained to see these differences. 
In fact, it comes naturally. After escaping the violent Khmer Rouge in Cambodia, Eng's parents arrived in the United States. Eng was born and raised in Echo Park, Los Angeles and lived for 13 years in a one bedroom rented apartment with 6 relatives. He saw his parents work relentlessly to provide for him and his family. "Having refugee parents gives me an understanding of what overcoming trauma looks like, passed on from generation to generation," Eng said.
Then, Eng's sister, Jazmyne Ha Eng, was killed while experiencing a mental health crisis by four sheriff deputies in Los Angeles in 2012. To honor Jazymyne's life, Vinny and his family successfully sued the Los Angeles Police Department with the intention that the department train all officers to interact with people with either mental illness or handicaps of another kind. This experience greatly shaped Eng's perspective of who's seen and who's not seen in our society. "For those that have experienced harm, what they want most is not only to never have had the harm happen, but also prevent that harm for others," said Eng.
It's only fitting that Eng's observations about dignity, justice, and equity only agitated him further. Eng found inspiration in other Asian community leaders such as Grace Lee Boggs and Yuri Kochiyama, and began awakening to what he could do. In 2019, Eng's heart for the community ultimately led him to step away from the restaurant industry entirely. Despite having become a decorated sommelier and even named one of Food & Wine magazine's sommeliers of the year, Eng resigned from his coveted role as Tartine Manufactory's wine director and general manager in order to advocate for his community to San Francisco's City Hall.  
Eng found himself organizing with the CART Coalition, a group of community organizers who presented a new model for community policing dubbed the Compassionate Alternative Response Team (CART). The group imagines a future where less urgent complaints from the San Francisco Police Department are re-routed to a proposed team of 52 workers who were specialized to handle mental illness, homelessness, wellbeing checks, and addiction-related crises. 
More is needed, Eng argues, because San Francisco has yet to provide the resources needed to meet the magnitude of the city's homelessness, police violence, and mental health crisis. Meanwhile, LGBTQ* folks, many of them living with HIV, are among the city's fastest growing homeless population, Eng said.
"San Francisco needs an alternative; a compassionate street response to homelessness. CART will create a future of care not criminalization for the unhoused residents of San Francisco," according to the organization's website. CART has been supported through a policy resolution and budget allocation by the San Francisco Board of Supervisors, but hasn't officially been implemented city-wide yet. Eng and his co-organizers are continuing to put pressure on local government leaders.
Eng has also channeled his passion to also serve on the Board of Directors for Openhouse, a local NGO which enables San Francisco Bay Area LGBTQ+ seniors to overcome the unique challenges they face as they age by providing housing, direct services and community programs. He's also presented solutions on how to best provide wellness services to those experiencing homeless and in need of wellness services at the Greenlining Institute, the Museum of Food and Drink, the Smithsonian Institute, and the California Department of Justice, and folks have been taking note! 
One day an email arrived in Eng's email alerting him that he'd been selected as a San Francisco Pride Grand Marshal. He himself couldn't believe it! San Francisco Grand Marshals represent both individuals and organizations from various walks of life who have each made significant contributions to the lesbian, gay, bisexual, transgender community. By gathering community input, Pride honors these groups and individuals in order to honor the work they have put into furthering the causes of LGBTQ+ people or to society at large.
Eng humbly admits he has never done this work alone. That doesn't distract from his accomplishments, but rather enhances our understanding of how he collaboratively creates coalitions to solve pressing challenges. He brings a deep optimism to each conversation, and encourages other organizers that we not only imagine a better world but we must build something better than what already exists.
What's his secret? "Love makes imagination real," Eng said. Love challenges us to make what's important to us also visible to us.