Celebrate Pride 2023 with us!
Celebrate Pride with us throughout the month–with art, cultural celebrations, activism, and plenty of Queer joy!
We invite you to celebrate Pride with us throughout the month of June–with art, cultural events, activism, and plenty of Queer joy! 
"House of Black": A Black Queer comics & zine art exhibition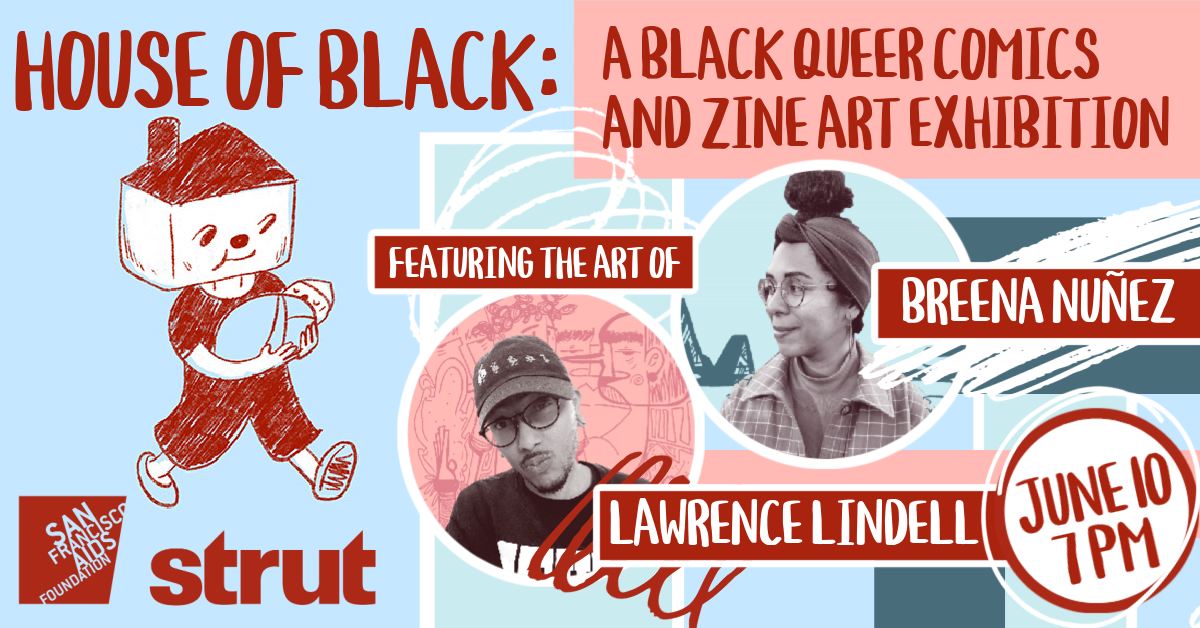 Saturday, June 10, 7 pm 
The recently-launched Black Queer Arts Program, curated by Ajuan Mance and Serge Gay Jr., launches June 10. We're featuring two Bay Area artists Breena Nuñez and Lawrence Lindell. We'll have light snacks and refreshments–please RSVP on Eventbrite.  More info here.
Trans March Art Build
Saturday, June 17, 11 am 
We're creating our very own posters for Trans March during a hands-on screen printing workshop hosted by the SF Poster Syndicate. We'll learn what makes protest art effective, and explore examples from trans rights movements and beyond. Food and art will be provided. Please RSVP.  More info here. 
Queer Open Mic 
Tuesday, June 20, 7 pm 
Join us on stage if you've got poetry, comedy, or stories to share. Or, come join us as an audience member for our very first Queer open mic night, hosted by Cynthia in Public & Matthew Beld. Please RSVP to attend.  More info here. 
Celebrating Our Resilience with Pride
Thursday, June 22, 5 pm 
Join the Elizabeth Taylor 50+ Network and PRC for a Pride celebration at San Francisco Eagle Bar. We'll have food, karaoke, prizes, and plenty of fun! More info here. 
The Señora Felicia Flames Intergenerational TGI Brunch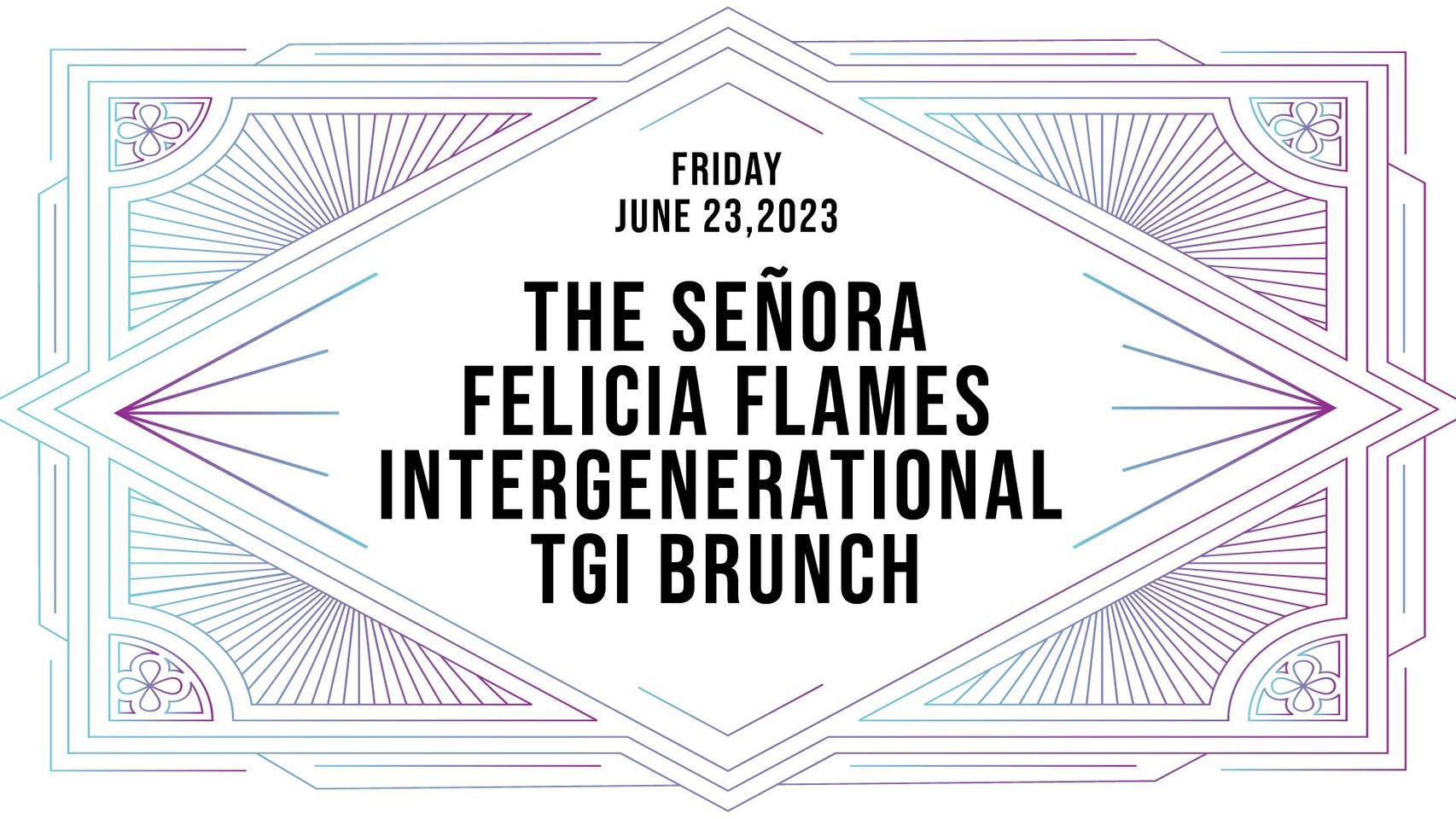 Friday, June 23, 11 am
Join us for a celebratory brunch, open to transgender, gender non-conforming, and intersex community members of all ages. The event is co-hosted by San Francisco AIDS Foundation, LYRIC, Openhouse, San Francisco Community Health Center Trans:Thrive, and Trans March. More info here. 
Trans March 
Friday, June 23, 3 pm 
Stage performances begin at 3 pm, with a resource fair for the trans and gender non-conforming community at Dolores park. The March begins at 6 pm, where we'll raise awareness and visibility of the TGNCI community. The afterparty begins at 7 pm. More info here. 
Latinx Health Pavilion at Pride 
Saturday, June 24, all day 
Stop by the Latinx Health Pavilion and say hello to our Latinx Health team, who will be sharing information about SFAF's programs and services. The Latinx Health Pavilion is at Golden Gate and Polk.  
Pride March with AIDS/LifeCycle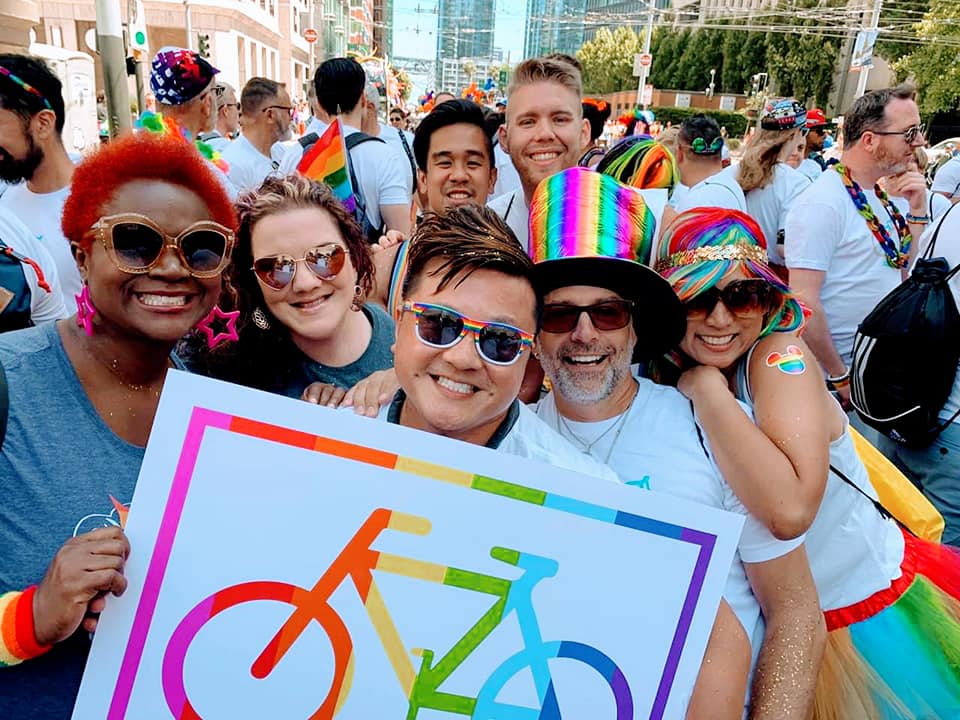 Sunday, June 25, 9 am 
March and celebrate with AIDS/LifeCycle in San Francisco's Pride Parade! Pride is a celebration for everyone. Bring friends, family, donors and your fabulous style! More info here. 
Congratulations Paul Aguilar!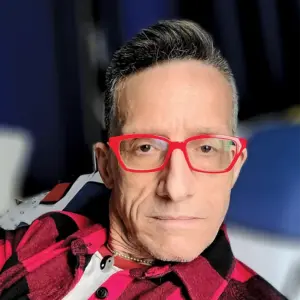 Paul, he/him, who is the Long-Term Survivor Community Liaison for SFAF, was named Lifetime Achievement Grand Marshal by San Francisco Pride. Paul will be honored at SF Pride and will be riding in the Pride parade on June 25. 
Paul Aguilar is a fourth generation native San Franciscan. In June 1981, (2 weeks before his 18th birthday), he read about a mysterious disease killing young gay men. In 1988, he tested positive for HIV. He began his community work volunteering at AIDS Dance-a-thon and AIDSWALK SF. Paul is a co-founding author of the San Francisco Principles 2020, a manifesto outlining the unmet needs of long-term survivors and is also on the Board and lives at Marty's Place Affordable Housing Corporation, the only self-governing housing co-operative for people living with HIV and AIDS in the United States. More info about all the Pride Grand Marshals can be found here.