5 Things to Know if You're Going to Fuck a Trans Guy
Niko Kowell shares a few tips about condoms, being the top or bottom, and how to be respectful if you're hooking up with a trans guy.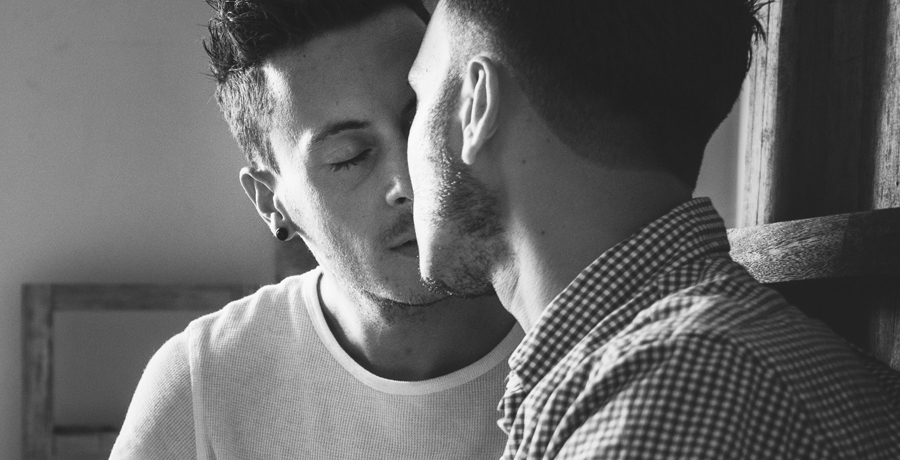 Don't play 20 questions
If you're about to hook up with a trans guy, now's not the time to ask intrusive questions about their body, hormones, name change or anything that's not sexy.
Respect our decision if we want to use condoms
PrEP has changed the conversation around condoms, but condoms do more than prevent HIV infection. STIs may be more damaging to the bodies of people assigned female at birth, and some trans guys may be concerned about preventing pregnancy as well. 
We know our bodies best
Listen when we tell you what's going to feel good, and ask about boundaries for our bodies and the terms we use to describe them.
We can be the top or bottom
Some guys love using their hands or strapping on a cock, while other guys want to bend over and take it in all three holes. Some of us may not be into penetrative sex.
Be respectful
Hormones and surgeries don't make the man—respect how we identify regardless of our choices about surgery and hormones. It's OK if you're not interested, but never attack or demean us. Leave our dignity intact.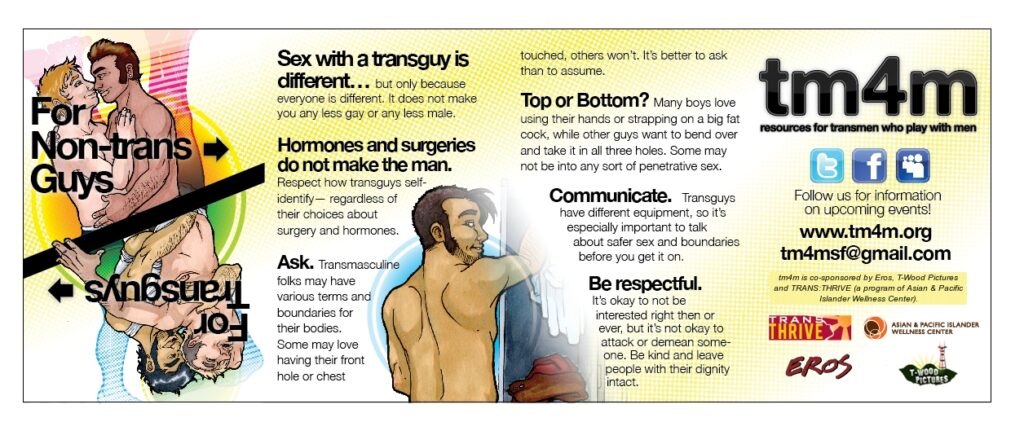 Find programs and services for transgender, gender-fluid and non-binary individuals that are all-inclusive, multi-racial, and tailored to those seeking support, community and family.