40 Years of History & Innovation
In 2022, SFAF commemorates 40 years of service by taking a look back at our storied history in HIV prevention, care, and response.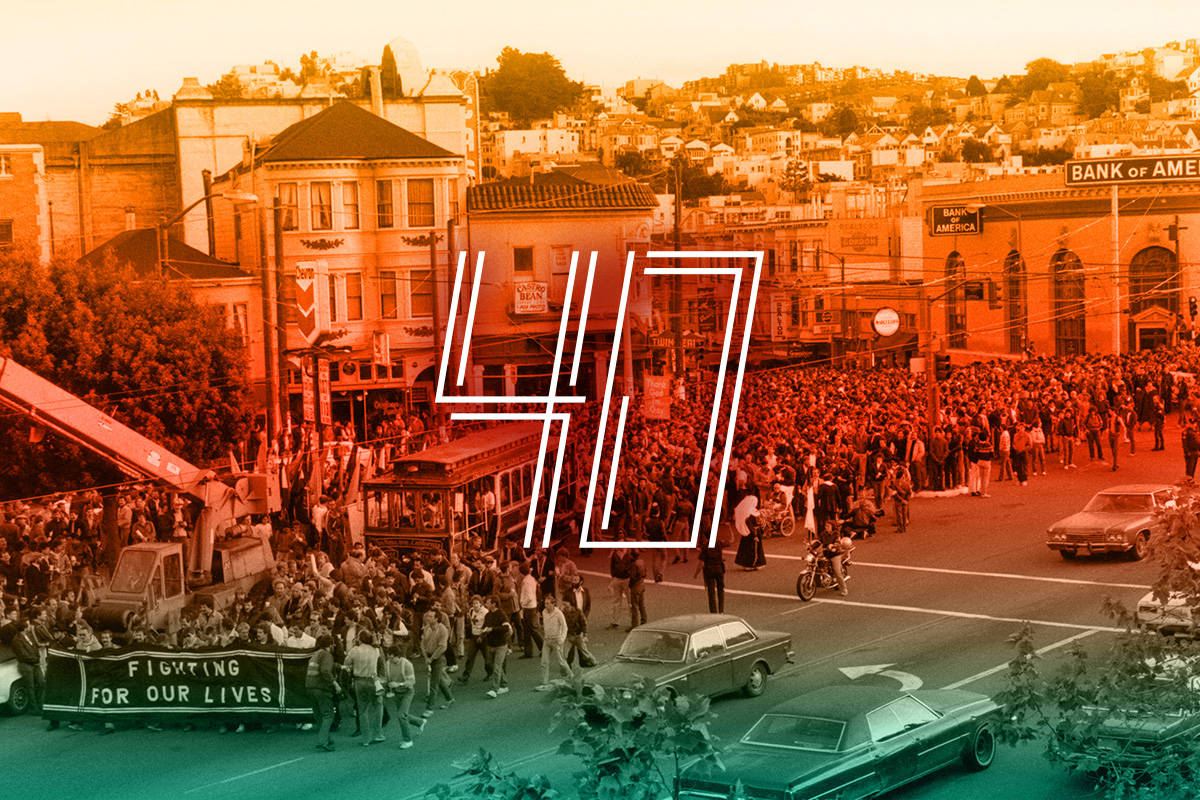 For our 40th anniversary, we celebrate the remarkable individuals who have pushed forward innovation with compassion, we honor those we have lost, and we reflect on the ways we have evolved to respond to the changing landscape of HIV and the changing needs of our community.
We approach the future with hope, and knowing that our passion and ingenuity can bring positive change. We will act in bold and brave ways to reach an end to the AIDS epidemic, and ensure that health justice is achieved for all of us living with or at risk for HIV. After 40 years, we will not lose sight of our commitment to our community, and our vision for a brighter future.