Suboxone is one of the most effective treatment options available for people who would like to stop or reduce their use of heroin, fentanyl, or other opiates. We offer Suboxone treatment to people who are homeless or marginally housed through the Street Medicine team operated by the San Francisco Department of Public Health.
You can access Suboxone services at the Harm Reduction Center (117 6th Street) and at our weekly Church & Market mobile site.
Enrollment hours
The 6th Street Harm Reduction Center will provide syringe distribution & disposal services during the "stay home" order. Clinical services will be available at the Harm Reduction Center Monday through Friday.
No ID or insurance required—come as you are.
Suboxone lounge
Are you on Suboxone through the program at the Harm Reduction Center? Or curious about Suboxone as a tool to manage, reduce or stop opiate use? Join us for a weekly lunch and to check-in with the nurse afterwards.
Thursdays: noon – 1 pm
Mondays: 4 pm – 6 pm (womxn, femmes and non-binary, plus one)
We also provide referrals and information about Suboxone, methadone, pain management and other treatment options in addition to onsite harm reduction counseling during the lounge.
Although we do not prescribe methadone on site, we can help you find methadone services in San Francisco.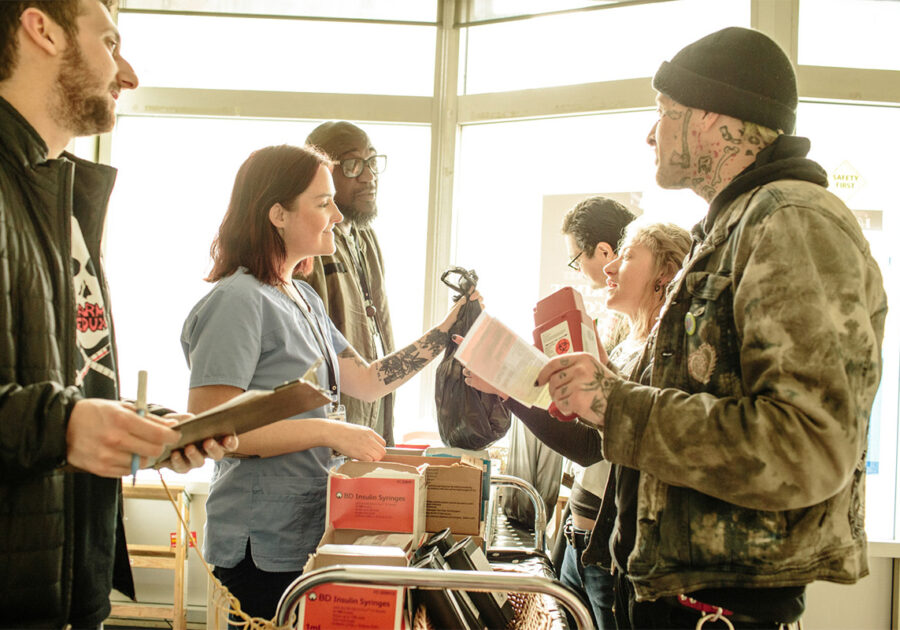 Harm Reduction Center
The Harm Reduction Center is place of welcome and a pathway to improved health and healing. Located in the Tenderloin/SoMa neighborhood, the Harm Reduction Center provides health services, specialized programming, and supplies that help people who inject drugs manage their health and prevent overdose and the transmission of HIV and hepatitis C.
JOIN US