We welcome trans and gender non-conforming clients at all of our locations and in all sexual health services, in addition to a variety of services specifically created for trans and gender non-binary, genderqueer and gender non-conforming people.
Meet our trans health team
Joaquin Meza
Trans Care Coordinator and Benefits Navigator
415-530-7205
jmeza@sfaf.org

Janessa Broussard RN, MSN, AGNP-C
Vice President, Medical Affairs

Pronouns: She/her/hers
415-581-1600
jbroussard@sfaf.org
Read Bio
Pronouns: She/her/hers
415-581-1600 jbroussard@sfaf.org

Janessa Broussard RN, MSN, AGNP-C
Vice President, Medical Affairs

Janessa Broussard, RN, MSN, AGNP-C directs clinical services at San Francisco AIDS Foundation, overseeing the provision of HIV prevention/PrEP, sexual health, HIV and hepatitis C care; services for transgender and non-binary clients; and clinical research. She is passionate about creating models of care that address the needs of communities with unmet needs, including LGBTQ+ individuals, people experiencing homelessness and people who inject drugs. She is proud to oversee multi-site clinical services for these communities at SFAF with a nurse-led team that continues the legacy of nurses being at the forefront of HIV care. In the coming years, Janessa is excited to lead efforts to expand PrEP access to more locations and priority communities, building on the strong PrEP program established by SFAF's clinical team.

Prior to joining SFAF, Janessa specialized in LGBTQ care and HIV primary care at the UCSF Clinician Consultation Center, as an HIV primary care nurse practitioner at CPMC Davies, and at East Bay AIDS Center (EBAC). She also worked for more than eight years as an RN in the Oncology and Bone Marrow Transplant Center at Alta Bates Summit Medical Center. Since June 2018, Janessa has served as the president of the Association in Nurses in AIDS Care, Golden Gate Chapter. She received her adult geriatric nurse practitioner primary care (AGNP-C) degree with an HIV focus from University of California, San Francisco (UCSF). She is currently pursuing a nursing PhD in sexual and gender minority research at UCSF, with research that will contribute to the development of comprehensive sexual and gender minority care guidelines, with attention to social justice in health care.
Queer and trans people of color are welcome to drop in for free sexual health services, testing, and PrEP enrollments every Thursday, from 5 pm - 6:30 pm during QTPOC at Strut.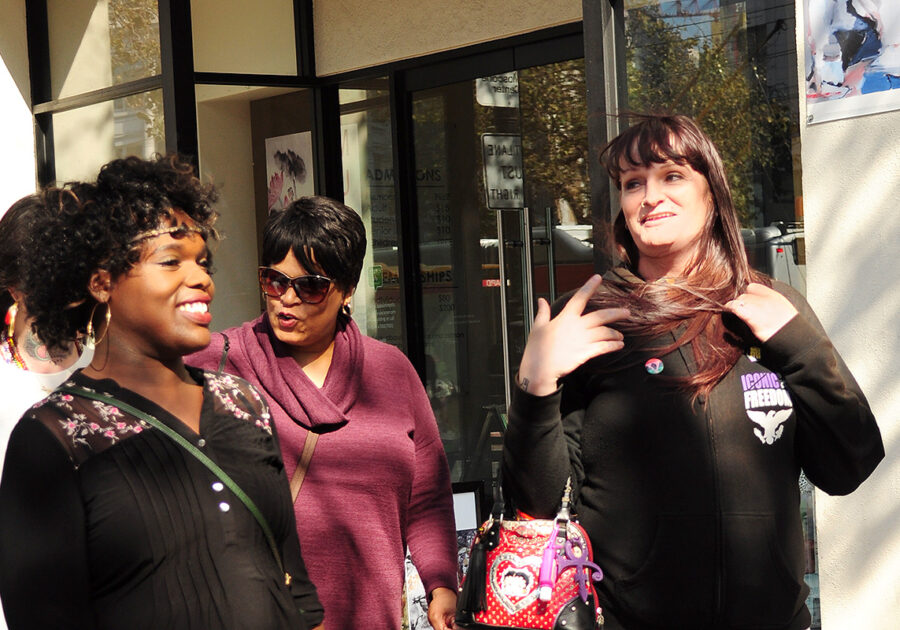 TransLife
Join the social and support group TransLife, held every week. We are a group for people who need support for issues related to gender, identity, sexuality, drugs, sex work, hormone therapy, gender surgery and HIV.
Join Us
PROP
Positive Reinforcement Opportunity Project (PROP) provides support and incentives for people who want to quit or reduce meth use. PROP is open to trans and non-binary people in addition to gay, bisexual and queer men.
More Info