Strut is our health and wellness center in the heart of the Castro, offering community events, sexual health services, substance use counseling, PrEP, HIV and STI testing, learning events and so much more. Stop by to check out our rotating art displays from queer artists and talk with folks at our front desk about what services are available.
Our diverse community makes us strong. We believe we all have the right to health regardless of race, ethnicity, sexual orientation, gender orientation, HIV status, age or economic status. We share the responsibility for our individual health, the health of our partners and the health of our community.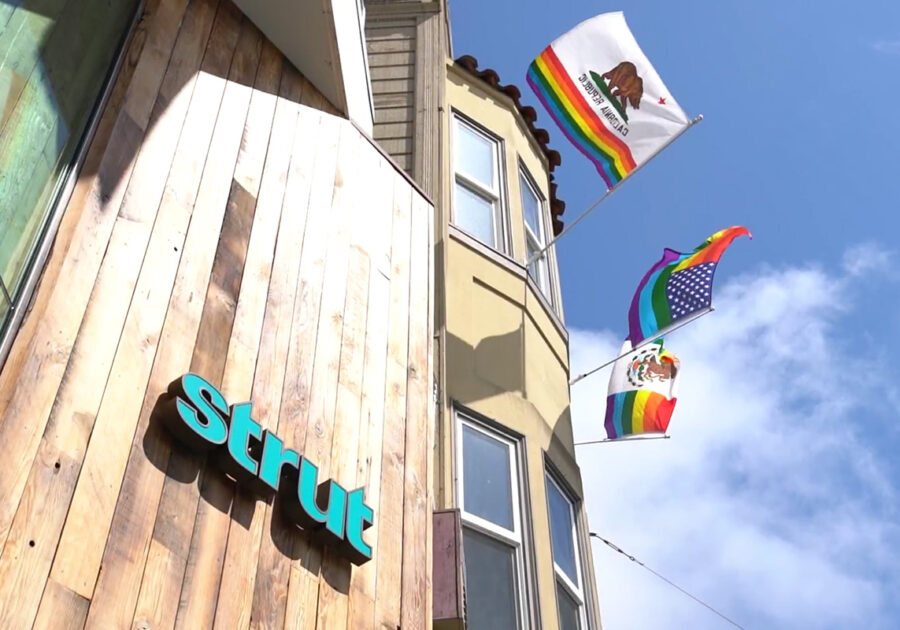 Plan Your Visit
Hours: Tuesday—Saturday, 10 am to 7 pm; closed 1-3 on Fridays.
Address: 470 Castro Street, San Francisco, CA 94114 [Map]
Strut is near the corner of Castro Street and 18th Street, one block south from the SFMTA Castro Station on Market Street. Trains and buses that stop nearby are: K Ingleside, L Taraval, M Ocean View, S Shuttle, F Market, 24 Divisadero, 33 Ashbury, 35 Eureka, and 37 Corbett.
Phone: 415-581-1600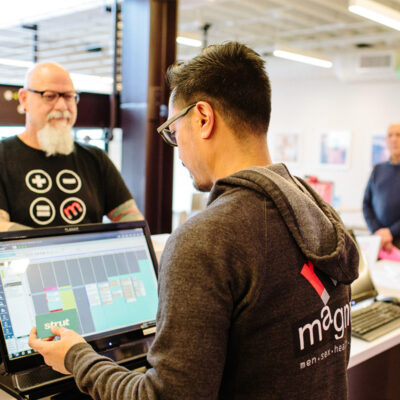 Magnet
Sexual health care, testing, anal health services, PrEP and other health and wellness services.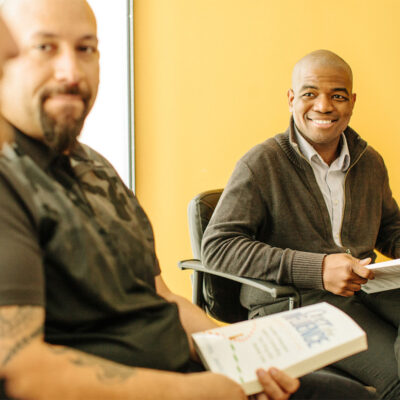 The Stonewall Project
Counseling for gay, bisexual, queer & trans men interested in changing their relationship to drugs & alcohol.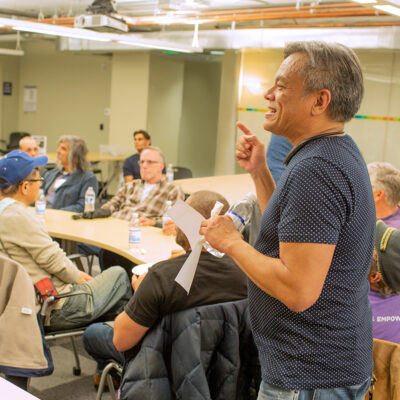 WHAT ARE YOUR CORE VALUES?
We have a few core values at Strut that are: self-determination, access, sexual expression, diversity and leadership.
Self-Determination: We believe we have the right to make our own decisions regarding health and well-being. We should always be at the forefront in matters that affect us as individuals and as a community. We share responsibility for our individual health, the health of our partners, and the health of our community.
Access: We believe everyone has the right to access information and resources about our health and well-being in a dignified, respectful, and affirming manner. Beyond physical access, this includes access to information and resources that are culturally appropriate, meaningful, and available regardless of ability to pay. We have a right to access information that is current, relevant, and accurate.
Sexual Expression: We have a right to satisfying sex lives free from guilt and shame. We believe our sexuality is an integral component in how we define ourselves as individuals and as a community. Healthy sexual expression involves both our bodies and our minds. We share a responsibility for sexual health–for ourselves, our partners, and our community.
Diversity: We believe in the value of diversity and that our diversity makes our community stronger. By examining our differences as gay men, we improve our understanding of each other. Only through actively exploring the differences in our experiences such as those based on race, ethnicity, age, HIV status or economic status can we create a more just community. Across all of our differences, we affirm our commitment to treat each other with dignity and respect.
Leadership: We must be leaders in decisions that affect us and our community. In order to improve our lives, we must take chances and learn from our mistakes. Leadership involves a willingness to speak to what we feel to be true, even if it is unpopular. We value a sense of celebration, humor, and irreverence, which have brought us to our current place in history and will take us to the next.
WHO ARE YOUR STAFF?
Services and events at Strut are provided by specially-trained, passionate individuals who believe in supporting a healthy community. We know that the best way to achieve that is by providing personalized support.
Learn more about career opportunities.
IS STRUT ACCESSIBLE?
We welcome the opportunity to be more accessible. If you are in need of interpretation services, please contact us at 415-487-3400.
Please refrain from wearing scented products, so that people with chemical sensitivities can join us.
Strut is wheelchair accessible.
Strut has 3 floors. There are stairs and an elevator.
There are 26 steps from the first floor lobby to the second floor where the sexual health clinic is located. There are 48 steps from the first floor lobby to the third floor where there are counseling rooms and social events.
WHAT ARE STRUT RESTROOMS LIKE?
Our restrooms are all-gender single stalls. The second floor has one wheelchair accessible restroom and two additional stalls. There are two restrooms on the third floor, one of which is wheelchair accessible.