Mobile Syringe & Health Services
Our teams are out in neighborhoods across San Francisco providing safe injection and proper disposal supplies and services that help you manage your health, prevent overdose, and stop HIV and hepatitis C transmission.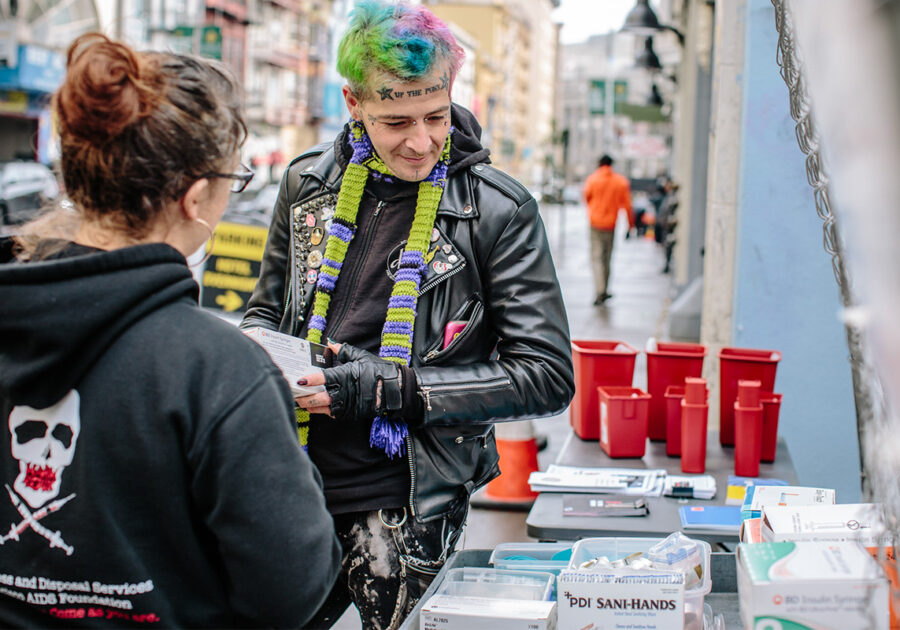 Mobile Syringe & Health Sites
Find these items at each of our sites:
Safe injection supplies
Narcan and overdose prevention
Smoking supplies
Safe disposal supplies
Safer sex supplies (condoms & lube)
Health education & harm reduction counseling
Hepatitis C navigation and linkage to care
Snacks
Socks
Questions? Call us at 415-487-3000.
Mondays
4 pm – 6 pm: Bayview: Innes Ave between 3rd Street & Phelps (look for white van)
Tuesdays
6 pm – 8 pm: Castro (Church/Market): Duboce Street near Church and Market, in the bikeway behind Safeway. Additional services: Medical care, Suboxone, counseling, sexual health screens & STI treatment
Wednesdays
6 pm – 8 pm: Mission: 16th Street between Mission and Julian at Weise Alley
Thursdays
7 pm – 9 pm: Polk/Tenderloin: Hemlock Alley off Polk Street, between Post and Sutter
Fridays
7 pm – 9 pm: Mission: Corner of 16th Street & Mission
Additional services by the Syringe Access Collaborative
The San Francisco-wide syringe access schedule shows times and locations for syringe access and disposal services provided by the 5-member Syringe Access Collaborative. The Collaborative includes Homeless Youth Alliance, SF Drug Users' Union, Glide, St. James Infirmary, and San Francisco AIDS Foundation.
See the Schedule
|
Additional Hours at the Harm Reduction Center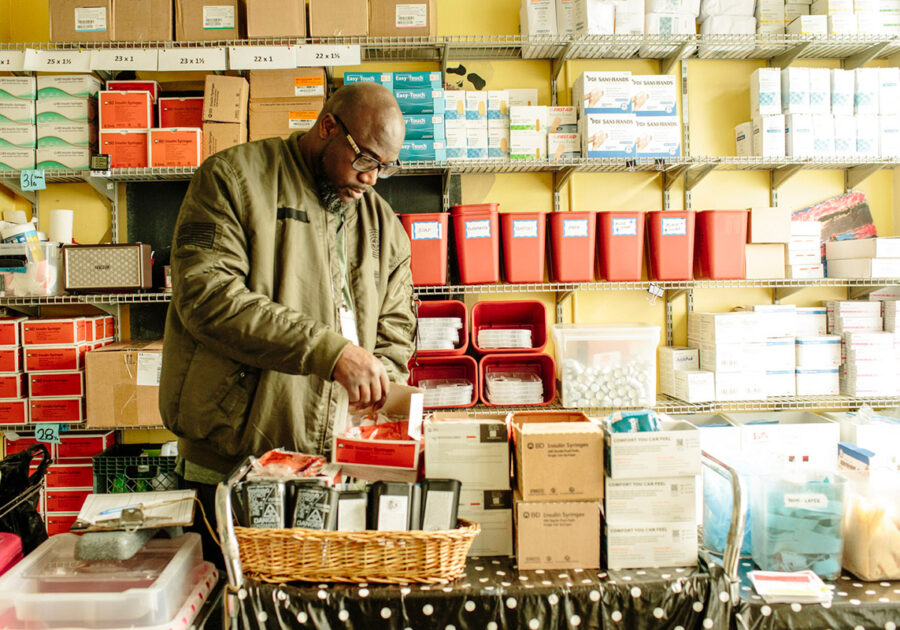 Volunteer with Syringe Access Services
Help reduce transmission of HIV and hepatitis C and provide community-based harm reduction services as a volunteer for Syringe Access Services.
Get Involved