HIV, harm reduction & substance use services don't stop for COVID-19
Our staff share experiences delivering sexual health, overdose prevention, harm reduction & substance use counseling during shelter-in-place. Here's why--and how--we're providing these essential health services.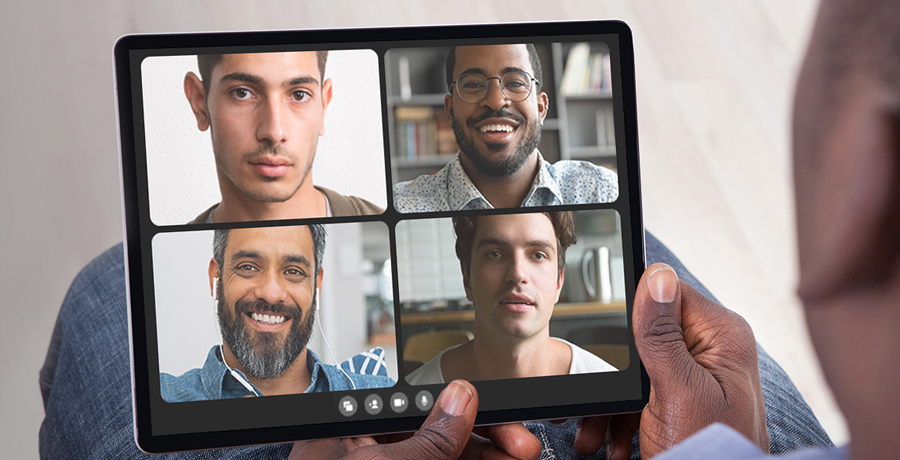 We remain committed to providing essential health services during COVID-19 under guidance issued by the San Francisco Department of Public Health. Find out more about our currently available services. 
Although many parts of our city have slowed or been shut down entirely from COVID-19, key aspects of work continue. Shutting down essential health services like substance use counseling, emergency PEP, hepatitis C care, provision of harm reduction supplies and STI treatment could be devastating for community members–particularly those with few or no other options for health care. 
"COVID-19 and the shelter-in-place order don't change the fact that people are still using drugs, they still need supplies to be able to use drugs safely, and overdoses are still happening every day, said Ro Giuliano, director of Syringe Access Services programs and operations. "Folks are still at risk for hepatitis C and HIV, and folks are still dying of overdose every day. So, we've had to figure out a way to make our services work."
The Harm Reduction Center, under guidance issued by the San Francisco Department of Health, has remained open to provide overdose prevention and safer substance use supplies. 
"It would be a catastrophe if we weren't able to provide Narcan and overdose prevention right now," said Ryan Dalporto, who manages overdose prevention. "There would be a drastic uptick in overdoses. It's not only imperative that we make it available right now, but that we go the extra length to make sure it's going to the places where people need it most." 
With social distancing and shelter-in-place orders in place, many individuals are at an even higher risk of overdosing if they're using alone, said Dalporto. 
Recently, Dalporto revived a participant who had overdosed near a public transit center. 
"I stepped off BART, took maybe 10 steps and saw this kid, a participant that I recognized. He was laid out on the platform, blue as hell. There wasn't anyone else around. I think normally there would be lots of people around to potentially help. But I gave him Narcan, and he came out of it."  
At the Harm Reduction Center, "door service" is available. That is, clients can access services at the front door but do not enter or congregate in the space.  
The team has coordinated schedules and services to reduce the risk of transmitting coronavirus, explained Rob Hoffman, director of Syringe Access Services mobile and disposal services. Large teams have been separated into two- or three-person teams who work alternate shifts. Protective face masks are worn at all times, and staff stay physically distant from each other when in the Harm Reduction Center. 
The Syringe Access Services team has also started doing "no contact" delivery drops, where bulk supplies are prepared and delivered to encampment sites. 
"We don't have the same volunteer workforce that we usually do, so we've had to be really creative to find ways to meet the needs of the community," said Giuliano. 
At Magnet, our sexual health center in the Castro, nurses and staff continue to provide in-person HIV, PrEP and STI services by appointment. The team is providing emergency PEP services to people who have recently been exposed to HIV to prevent infection. STI treatments are available to people experiencing symptoms. And the PrEP team continues to provide PrEP services and support to new and existing clients. 
The clinic is even seeing an increased need for these free services right now, said Jorge Roman, RN, MSN, FNP-BC, AAHIVS, clinical manager. 
"We're helping tourists living with HIV or on PrEP who are stuck in the Bay Area due to travel restrictions get access to HIV and PrEP medications," said Roman. "We're also providing people who have lost their jobs–and their health insurance–with benefits navigation services," said Roman. "They're worried about how to continue HIV care or PrEP, so our team is working with those folks to get on assistance programs and continue their care." 
Our Hepatitis C Wellness program, which provides services to many clients experiencing homelessness, continues to offer treatment services through the Harm Reduction Center. Disrupting the treatment schedule for these folks–who may not fit into traditional models of care–would be "chaos," said Brenda Cantero, MPH, the HCV program coordinator. 
"Potentially, people's viral loads could go up, and with no consistent medication, their treatment plan could shatter," said Cantero. 
To reduce the amount of contact with clients, Cantero and colleagues meet clients at the door, checking in to ask about medication adherence and any other treatment issues. Many of the clients store their hepatitis C medications (which must be taken daily for 8 – 12 weeks) in lockers at the Harm Reduction Center. With social distancing protocols in place, staff provide daily medications along with a take-home goodie bag with food and information. 
"It has required a lot of planning with our medical and nursing staff to safely keep this program going, but we've been able to maintain the same hours of operation for our HCV Program that we had before," said Cantero. 
As soon as the shelter-in-place order for San Francisco came through, our substance use services through the Stonewall Project transitioned to online and virtual access. Fifteen drop-in online support groups are offered every week in addition to one-on-one counseling.  
"One of the tenets of our program is that the antidote to problematic substance use is connection and social support," said Kyle Temple, LCSW, director of Stonewall Project integration. "We provide that connection and support for many folks who don't have family nearby, or who have a limited circle of friends. It never occurred to us that we would not continue services–it just became a question of how." 
The substance use counseling provided by Stonewall counselors can be a lifeline, said Temple. Disrupting that can be "highly destabilizing." 
"This entire situation has been so anxiety-producing for everyone," said Temple. "And many of our clients are already vulnerable to added stressors and anxiety. We wanted to make sure we were able to be there for them through this dire situation."
—
Our services during COVID-19
We remain committed to providing essential services during COVID-19 because we know that people living with and affected by HIV need us now more than ever. 
We continue to provide onsite services like the emergency provision of PrEP, PEP and HIV care prescriptions, and clinical care for people with symptoms of an STI or who might have had an exposure to HIV. Our syringe access and disposal services teams are still providing harm reduction supplies. We're also conducting a majority of our programming virtually, including substance use treatment, case management, social support, and housing subsidies for enrolled participants.
Get more details here and find specific event information on the calendar. For general questions, email info@sfaf.org.