"Heartbreak and power": What we learned about the needs of transgender community members over age 50
A recent project explored the lives, challenges, and experiences of trans people in the Bay Area over age 50.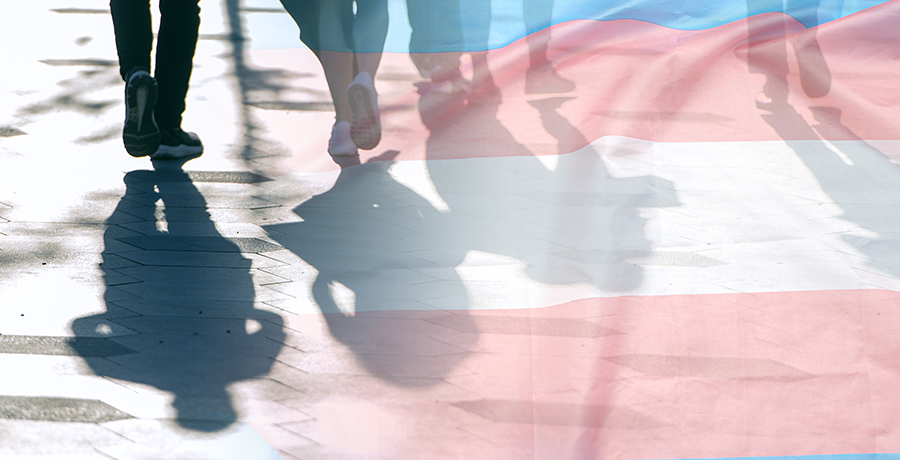 "There's power and heartbreak when I think about the aging needs of our transgender and gender non-conforming community," says Jam Chen, who leads part of San Francisco AIDS Foundation's Aging Services department. Jam's sentiments are a testament to the strength of TGNC+ folks over age 50, and at the same time, name the unresolved, challenging systems that TGNC+ folks can age into.
A recent project sought to collect information on some of these challenges–in order to better serve TGNC+ people in San Francisco. A total of 20 TGNC+ individuals in San Francisco, ages 50 and over, were interviewed during "community conversations"–held in English and in Spanish–and an additional 23 surveys were conducted. Interviews and surveys collected information about demographics, disability, public assistance and services used, physical and mental health, safety, housing, community, and more.  
More than half of respondents (51%) identified as disabled/having a disability and 30% reported living with HIV. 47% of respondents reported receiving some form of public assistance, and 91% said that they were satisfied with the services received.
In terms of health and safety, over half of respondents reported that their physical health was a "major" or "minor" problem, nearly 60% of respondents reported that mental health concerns were a "major" or "minor" problem, and nearly 60% reported that their overall safety was a "major" or "minor" problem. 
Housing was also an area of significant concern, with over half reporting it to be a "major" or "minor" problem. 
Considering the topics of health, mental health, safety, service utilization, housing, community, and organizational needs, key take-aways from the report are that:
Culturally competent care providers are needed to address the complex aging and health care needs of transgender and gender non-conforming people aged 50 and older in San Francisco.

While addressing the unavailability of safe, stable, and affordable housing for many people in San Francisco, housing solutions should not neglect the needs of different ages and disabilities as well as proximity to community. 

Inclusive and supportive community spaces are vital to counteract the isolation that many TGNC 50+ people experience, and community members desire collaboration and coordination from service providers.
It's clear that more needs to be done to support this community that has been marginalized. "Given everything they had to overcome, many individuals in our 50+ TGNC community are surprised that they were able to live to the age they are now. Now that they've survived the AIDS epidemic, COVID-19, and so many other challenges, I feel the urgency of listening to them and ensuring their needs are accounted for," Jam adds passionately.
The report recommends hiring TGNC providers and training providers to address TGNC needs, amplifying TGNC 50+ voices in housing justice campaigns, building inclusive community spaces for TGNC 50+ people, facilitating service provider collaboration and transparency, and building educational programming for TGNC 50+ people. These are important steps in creating a society that is inclusive and welcoming of all people, regardless of their gender identity or age.
The release of this report is an important step in bringing attention to the unique needs of the TGNC 50+ community. By highlighting these needs, SFAF can work with others to develop solutions that include and humanize all people, regardless of gender or age.
Many of the stories of members of the 50+ TGNC community stand out–inspiring Jam and the team. In partnership with the Story Center, Gender Health SF launched digital story workshops to capture stories from the community. 
In one video story, San Francisco hairdresser and Miss Gay Latina winner Adela shares how she lost friends to HIV in the 90's and was motivated to do something about it. Adela started networking with agencies and programs that focused on promoting the prevention of HIV. She helped create programs and services that met the specific needs of TGNC people, and she worked tirelessly to raise awareness about the issues they face. Thanks to her work, she quickly became a leader in the TGNC community by providing care and support. 
We can all be a champion of social change, just like Adela, and the information found from the San Francisco AIDS Foundation's annual 50+ Needs Assessment can aid us in that effort.