Ready for gender-affirming surgery? Don't leap before loving yourself.
Brandyn asserts that there's no one right "path" for trans people to follow in gender-affirming care, and that self-awareness is the first step in making deliberate, informed choices about your care.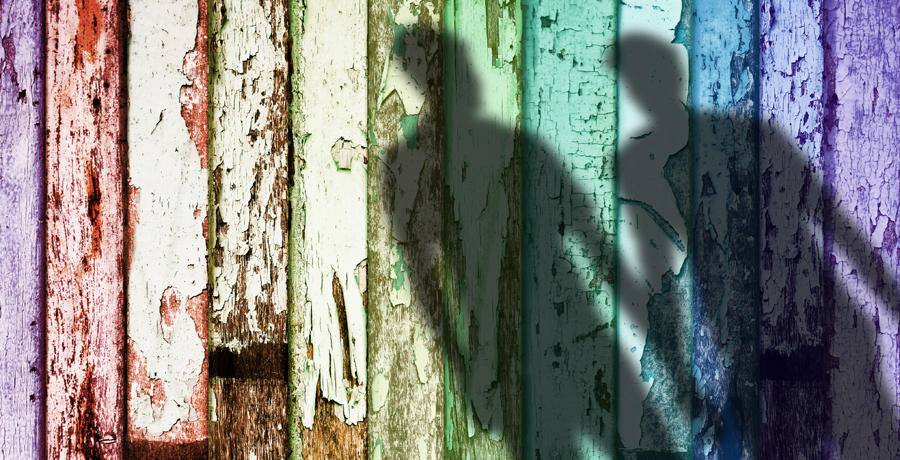 If you're one of countless trans folks on a years-long wait list for gender-affirming surgery, or are considering surgery, let's start with a nice, deep breath. All will be well.
You already know the many barriers and challenges that seeking gender-affirming surgery entails. Are you ready to confront situations where your convictions may be challenged, where you may feel ambivalence about your decision to undergo surgery or where you may feel pressured to consent to surgeries you may or may not ultimately want?
Sometimes, single-minded pursuit of a goal—with many challenges along the way—limits one's focus and breadth of self-assessment. A trans person relentlessly pursuing surgery, jumping through endless bureaucratic hoops, schedules a consult appointment for surgery. What now? Are you truly ready to give your consent? Is your consent coming from a place of true self-knowing, and are you embracing the best decisions for your whole wellness?
In Willy Wilkerson's exceptional book "Born On the Edge of Race and Gender," Wilkerson quotes Ligaya, who says, "When you heal yourself, you heal seven generations back and seven generations forward." In such healing, each person can find the strength, the courage, the clarity of intent, the conviction, and the inspiration necessary to make an informed, consensual decision regarding surgery.
Part of healing may include recognizing coercive tactics in a corrupt system. In the medical systems governing gender affirming surgeries for trans people, there is more than room for improvement. There is a crisis in public health, with ignorant blindness affecting people's lives, experiences, and wellness.
As communities demand action and change from health systems through advocacy and policy change, what can trans people do, now, to care for themselves and each other?
Investing in gratitude cannot be overstated. Money is often a focal point in pursuit of surgery, but money is only one medium through which your life energy can be exchanged. If you don't already have a dedicated craft, consider learning to weave, knit, or crochet. Make gifts for the people in your life, and give heartfelt gifts of gratitude to those involved in your surgery. Radiate good will toward the folks who are there to support you through the good times and the bad.
To increase your chance of long-term satisfaction and reduce the likelihood of saying "yes" when you really want to say "no", I recommend reading Madeleine L'Engle's Kairos quintet: "A Wrinkle in Time," "A Wind in the Door," "A Swiftly Tilting Planet," "Many Waters," and "Arm of the Starfish." (There are three more in the eight-book Kairos series: "Dragons in the Water," "House Like a Lotus," and "An Acceptable Time.")
Kairos is a Greek word meaning "cosmically critical moments of time." This series aids the reader to identify internal corrections you can make before resorting to external solutions (which may prove ineffective). This series is crafted with remarkable accuracy for sorting the wheat from the chaff. If you feel like the foundation upon which your life is rooted is anything less than impeccably solid, or if you feel trapped in a dream from which you simply must wake up, these five books may well be your saving grace.
Growing and evolving is a natural aspect of life. You deserve not to be limited by the expectations of a system which was not designed with your greatest potential or healthiest self-actualization in mind. Some reflections to consider as you move forward:
What is your purpose? (Yes, your actual reason for being alive on this planet in human form, here and now.) Are your actions in healthy alignment with the heart of your purpose? In other words, how will going through with gender-affirming surgery bring you closer to everything you want to achieve in this life?

Who benefits from your decision to have or not to have gender-affirming surgeries? Are you able to give full weight to your own thoughts and priorities, or are you influenced by partners or other people in your life? Keep in mind that surgery is not mandatory. Just because we exist with medical systems that are designed to tell us there's a "path" to being whole and complete trans people does not actually mean you are empty, broken or incomplete in any way. Trans people may or may not take hormones. Trans people may or may not have surgeries.
If you could create a reality in which you're completely happy, what would that look like? Does that perfect reality center around the decisions you're investing your time in now?
Bring your feelings to your therapist for conversation. A blog article is no replacement for qualified therapy with someone who knows the personal details of your circumstances. Identifying internal resistance to your own feelings, though, might just be the key you need to unlock that deep breath you didn't take earlier.
Most of all, thank you. Thank you for the time you've invested in yourself. Thank you for opening up to explore what's going on inside your heart and mind. Thank you for remembering and believing in your own worth. Thank you for showing up in the world each day, moving forward, never giving up. Thank you for being you. You are loved.