Hormone levels not affected by PrEP in trans women
Using PrEP for HIV prevention does not lower levels of feminizing hormones, and hormones only slightly reduce tenofovir levels according to new research.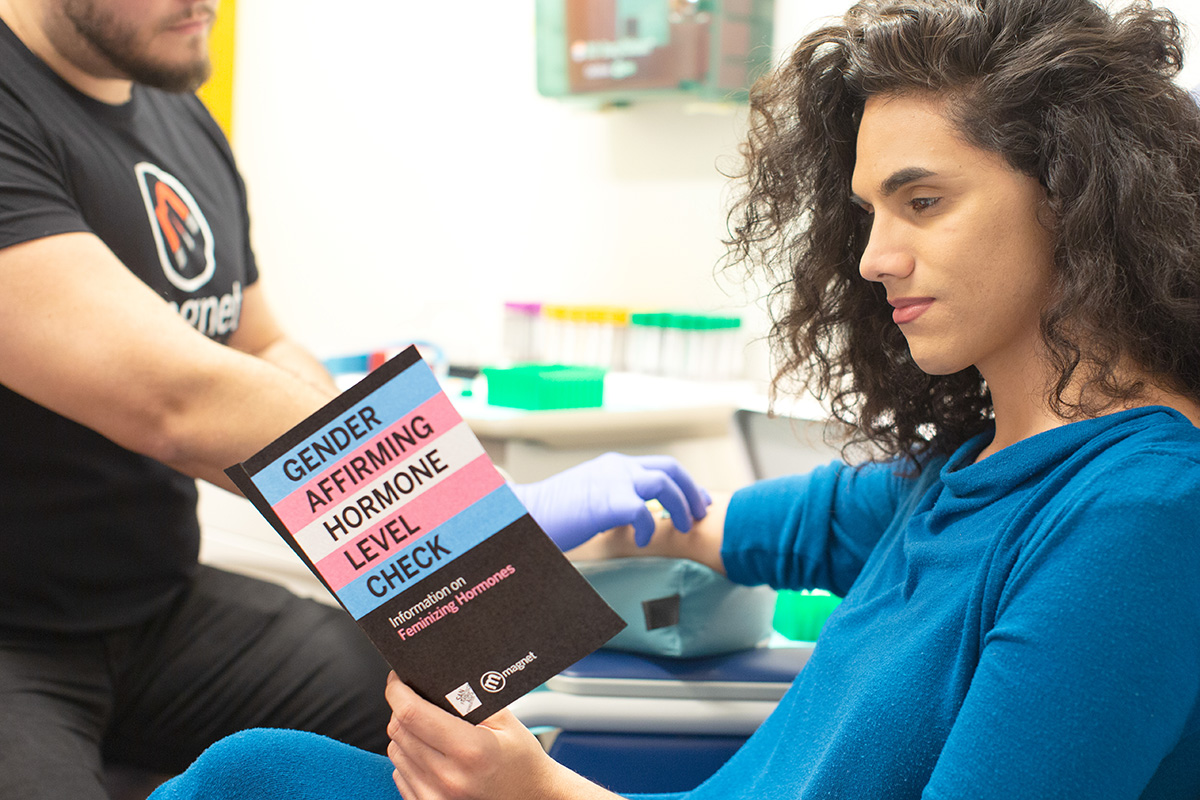 Using PrEP for HIV prevention does not lower levels of feminizing hormones, and hormones only slightly reduce tenofovir levels, according to research presented at the International AIDS Conference in Amsterdam.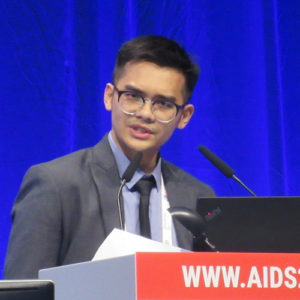 These findings offer reassurance for transgender women who may be hesitant to use PrEP because they fear it could interfere with their hormone therapy, said lead researcher Akarin Hiransuthikul of the Thai Red Cross AIDS Research Centre.
In 2015, an analysis from the iPrEx trial showed that Truvada (tenofovir disoproxil fumarate and emtricitabine) for PrEP appears to work well for transgender women, but only if they take it consistently.
Other previous research has found that trans women have lower than expected levels of tenofovir in their blood. This could occur either because feminizing hormones interact in a way that reduces tenofovir levels or because the trans women in the studies were not taking PrEP daily, Hiransuthikul explained.
Estradiol (a form of the female hormone estrogen) is known to increase the activity of nucleotidase enzymes, which could decrease the active form of tenofovir, or tenofovir diphosphate. Adherence may suffer if trans women are worried that PrEP could affect their hormone therapy, which they might prioritize over HIV prevention.
A study presented at last year's International AIDS Society Conference on HIV Science found that some HIV-positive trans women are wary of using antiretroviral therapy or do not take it as prescribed due to concerns about interactions with their hormone therapy. The same may be true of HIV-negative trans women considering PrEP.
Hiransuthikul's team conducted a pharmacokinetic study of potential drug-drug interactions between feminizing hormone therapy and tenofovir. The study enrolled 20 HIV-negative trans women in their early to mid-twenties who had not undergone sex reassignment/gender confirmation surgery and had not received injectable hormones within the past six months.
At the start of the study, the women started a feminizing hormone regimen of estradiol valerate plus the androgen blocker cyproterone acetate. Feminizing hormone regimens vary in different countries, Hiransuthikul noted, and these results are only applicable to this particular regimen. (In the U.S., the most common androgen blocker is spironolactone, which suppresses testosterone production, plus the feminizing hormone estradiol.)
After three weeks, the women started taking Truvada. After five weeks, they stopped the hormone regimen so the researchers could compare tenofovir levels on and off hormones, resuming after eight weeks. They then continued on both hormones and PrEP through week 15.
Concurrent use of hormone therapy and PrEP did not affect hormone levels, Hiransuthikul reported. Comparing levels at week three (before starting PrEP) and week five (while on PrEP), the researchers saw no significant differences in maximum estradiol levels, estradiol levels 24 hours after dosing, estradiol half-life (how long it lasts in the body) or total drug exposure over 24 hours. They also saw no changes in testosterone levels.
Conversely, feminizing hormones did have a small effect on tenofovir. The researchers found that tenofovir levels at 24 hours after dosing and total tenofovir exposure were about 13% lower in the presence of estradiol. But even with this reduction, the mean tenofovir level was still above the level shown to confer protection against HIV in previous studies.
Hiransuthikul stressed that the clinical implications of this blood level reduction in tenofovir are not yet clear, nor is it known whether blood levels correlate with levels in rectal tissue, where HIV exposure oftentimes occurs.
Nonetheless, he concluded, "These results provide reassurance that you can use PrEP without fear that it will decrease hormones to a suboptimal level."
However, a related study presented at AIDS 2018 suggests that adherence to PrEP may be more critical for trans women than for cisgender (non-transgender) men who have sex with men.
Mackenzie Cottrell of the University of North Carolina Eshelman School of Pharmacy and colleagues compared levels of the drugs in Truvada between HIV-positive transgender and cisgender women on suppressive antiretroviral therapy.
The study found no differences in drug metabolite levels in the blood or peripheral blood mononuclear cells. In rectal tissue, the level of tenofovir diphosphate relative to a competing nucleotide was about eight-fold lower in trans women than in cisgender women. One of the trans women had a drug level ratio below the concentration considered to be 90% effective. However, lower levels were not associated with increased HIV RNA or DNA in rectal tissue, indicating that they did not compromise viral suppression.
Studies show that PrEP taken four times a week—and perhaps even less often—is effective for cisgender men who have sex with men. However, until more data are available, Cottrell said, "it's fair to share with trans women that there are still uncertainties and it might be better to take it daily."
Source
Cottrell, M. Altered TDF/FTC pharmacology in a transgender female cohort: Implications for PrEP. AIDS 2018, Abstract 11225.
Hiransuthikul, A. Drug-drug interactions between the use of feminizing hormone therapy and pre-exposure prophylaxis among transgender women: The iFACT study. AIDS 2018, Abstract 13177.