From the drag stage to the political stage – Honey Mahogany can't stop fighting for queer and trans liberation
Prepare to be captivated by the unstoppable force that is Honey Mahogany—a powerhouse who fearlessly champions transformative revolutions in drag and queer politics.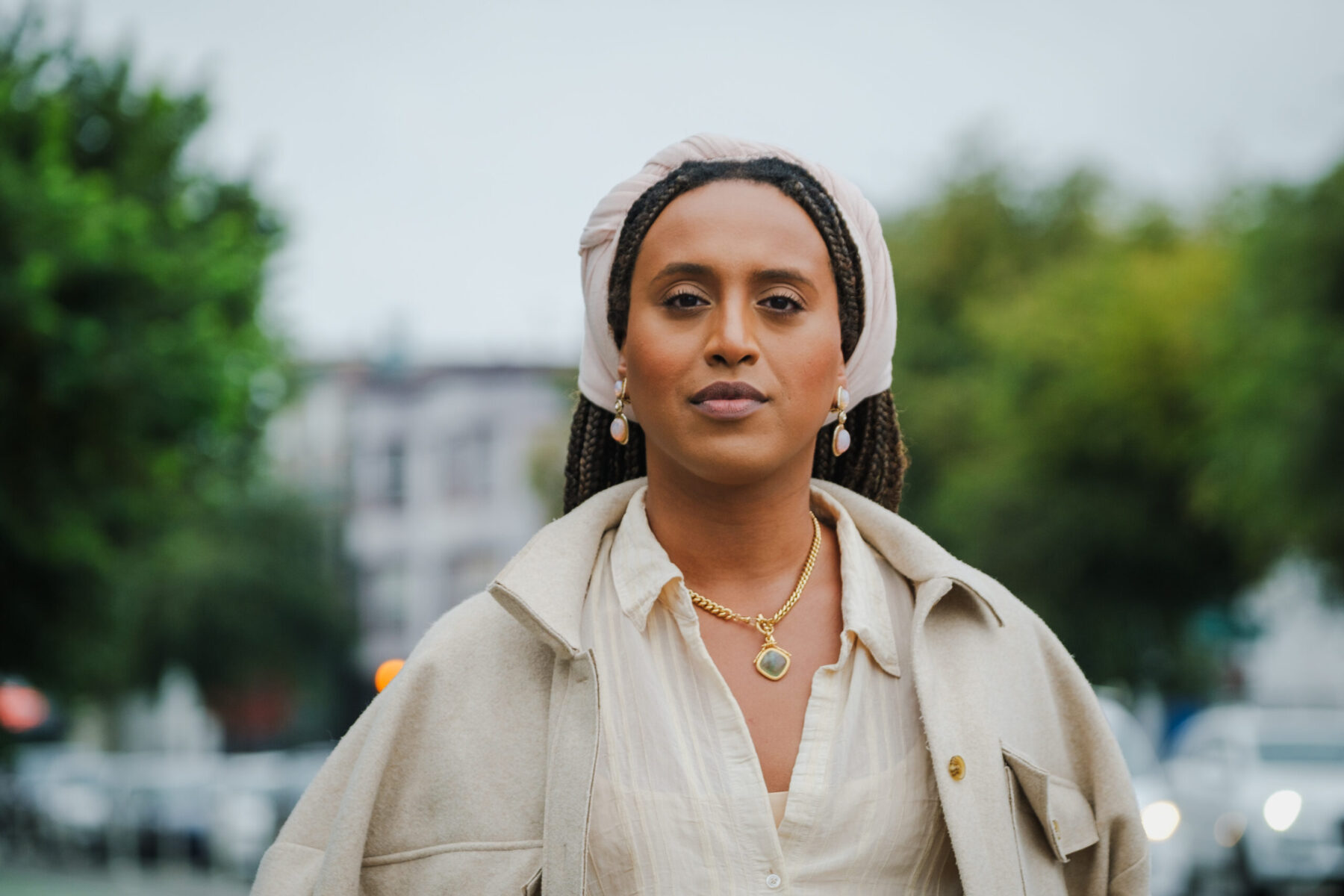 Prepare to be captivated by the unstoppable force that is Honey Mahogany—a powerhouse who fearlessly champions transformative revolutions in drag and queer politics. Her mere existence as an out and proud Black trans woman born to immigrant parents disrupts established norms, prompting critical conversations and encouraging societal progress. But there's so much more to her work– she's been rolling up her sequin sleeves to advocate for queer and trans liberation for decades.
Many may remember how Honey Mahogany entered the limelight on Season 5 of RuPaul's Drag Race with a personality as sweet as her name. But, her story doesn't end with glamorous runways and fierce lip-sync battles. RuPaul's Drag Race elevated her voice as the activist she always wanted to be for our community. 
After Drag Race, Honey drew from her background in social work to actively engage in community outreach and organize events and workshops that promoted acceptance, diversity, and equality. Her unwavering commitment to social justice made her a beloved and respected figure within and beyond the LGBTQ+ community. She is the co-owner of the beloved Stud bar, a rockstar behind queer metal band, Commando, the first transgender person to serve on the San Francisco Democratic County Central Committee and later elected chair of the DCCC, and one of San Francisco's favorite Drag Queen storytellers. 
One throughline that captured my attention in her activism is the theme of remembrance. Along with Aria Sa'id and Janetta Johnson, she co-founded the first legally recognized transgender district in the world, Compton's Transgender Cultural District, which encompasses six blocks in the Tenderloin neighborhood. Her work in establishing this cultural and historical monument acknowledges how trans folks have shaped the fabric of our society in San Francisco. Trans folks have always been leading transformational community change, and have fought for  rights that we all benefit from. 
Her most recent honor has been accepting the title of Grand Marshall (or more affectionately known as the Grand Marsha) of San Francisco Pride. This newly titled "Grand Marsha" acknowledges how Pride was actually started by trans women of color like Marsha P. Johnson. It honors our history of how the most marginalized people in our queer community have fervently fought for the improvements in society we see today. San Francisco AIDS Foundation has covered other Grand Marshas in the past, including Vinny Eng and Mellanique "Black" Robicheaux. We're excited that Honey Mahogany joins this celebratory line-up of queer resistance. 
Her commitment to legacy lives also in her ongoing efforts to preserve the nearly six-decades-old bar named Stud, which closed during the pandemic. "In this current political environment where trans and queer people are under attack, we can't stand to lose another safe space for our community," Mahogany said. She joined 17 other long-time patrons of the bar, pooled resources, and managed to maintain the business license. 
While the physical space closed, the spirit continues to live. Etta James once performed at The Stud; Sylvester, Bjork, Lady Gaga, and RuPaul too. Through the years, the Stud's stage has been home to a wide range of experimental music and performance. As co-owner of the establishment, Mahogany and her business partners are seeking a new location for the Stud Bar. 
What keeps her going? "I don't have the luxury to not be an activist," Mahogany said. "There's so much on the line for us," she said. "We, as trans folks, have the least to lose because so much has already been taken from us." 
Mahogany, just like the readers of this article, have witnessed the emergence of over 400 anti-LGBTQ+ bills, casting shadows on the progress our community has achieved in previous years. Instead of tending to truly urgent concerns like education, mental health, infrastructure, and gun violence the orchestrators of power relentlessly set their sights on the LGBTQ+ rights.
A multitude of bills take aim at the tender hearts of transgender children. Such measures, dark and perilous, seek to erase the very essence of our community's vibrant hues. To challenge the tempest of these oppressive bills, Mahogany considers our trans and queer ancestors yet again. "We've been here before. And we survived before. We can do it again." To back those words, she stands proudly on the glittering stages of drag and the fiery battlegrounds of politics, leaving an indelible mark on the world with her unwavering commitment to transformative progress.