Our name, Determined to Respect and Encourage African American Men (DREAAM), embodies the values of our program. We welcome gay, bi, transgender, queer, questioning and intersex (GBTQQI) young men of African descent, ages 30 and under.
With the DREAAM Project, self-expression is encouraged. We don't judge you for your body image, mannerisms, experiences, education level, or socioeconomic background. Respect starts within ourselves and the ability to take bold steps in the future starts with feeling supported now.
We create space for DREAAM leaders to build community, affirm and support each other, and connect to resources through programs and services.
Free HIV/STI testing, therapy and links to services and medical care are available. DREAAM is judgment-free because when you're here, you're home.
Check our social media:
Facebook
Program & event updates about our groups open to all GBTQQI men and their allies age 30 and under.
DREAAMPROJECTSF
"The DREAAM Project keeps me in the mind frame of wanting to do better for myself in many ways."
Georale Huggins
DREAAM member
Mayia Ogbebor
Manager, QTPOC Outreach and Engagement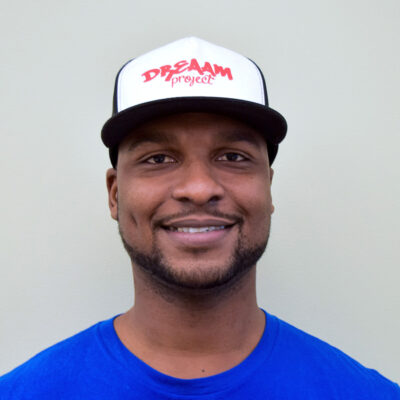 Terrance Wilder
Program Coordinator, DREAAM Project
415-487-8029

CAN I BRING FRIENDS FROM DIFFERENT CULTURAL BACKGROUNDS TO THE DREAAM PROJECT EVENTS?
Yes. Friends of different cultural backgrounds are welcome.
IF I'M OVER THE AGE OF 35, CAN I STILL BE A PART OF THE FRIDAY NIGHT GROUPS?
We advise you to check the Black Brother Esteem group that takes place every Wednesday from 4 pm – 6 pm at 1035 Market street (4th floor).
CAN I BRING A FEMALE FRIEND WITH ME TO THE FRIDAY NIGHT GROUP?
Yes, moral support is welcome.
CAN I BRING A FRIEND WITH ME ON THE MONTHLY SOCIAL OUTINGS?
Yes. Please RSVP your friend in advance.
IF I'M UNDER THE AGE OF 18, CAN I STILL COME TO THE DROP-IN GROUPS?
Please contact a member of the team.