Hepatitis C is a liver infection caused by the hepatitis C virus (HCV). Infection with the virus causes liver inflammation and can cause liver disease.
Blood tests are used to diagnose hepatitis C. The first is called an HCV antibody test. This is followed up with a test that confirms the presence of the virus. If you're living with HIV, you should have a hepatitis C test at least once a year. Testing every 6 months is recommended if:
You have had more than 10 partners in the past six months;
You have had condomless anal sex;
You have injected drugs; and/or,
You have had group sex.
If you have hepatitis C now or have had it in the past, you have hepatitis C antibodies in your blood. But despite these antibodies, even if your body clears the infection on its own or if your infection is treated, you can get re-infected if you come into contact with the virus again. You don't develop immunity to the hepatitis C virus.
Get Tested for Hepatitis C
Get connected to onsite hepatitis C treatment and support before, during, and after the treatment process, and learn how to prevent reinfection.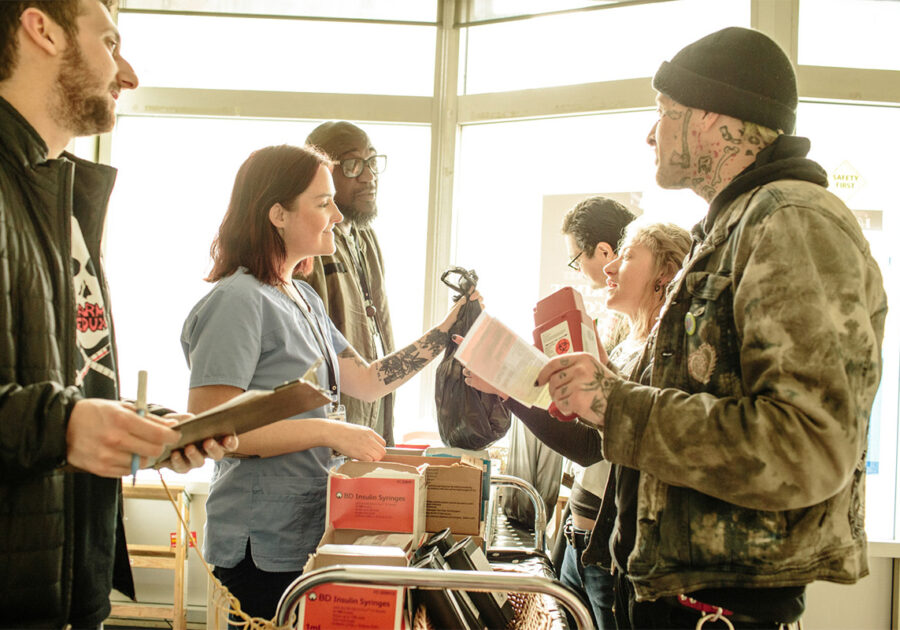 Harm Reduction Center
The Harm Reduction Center is a place of welcome and a pathway to improved health and healing. Located in the Tenderloin/SoMa neighborhood, the Harm Reduction Center provides health services, specialized programming, and supplies that help people who inject drugs manage their health, prevent overdose, and stop HIV and hepatitis C transmission.
VISIT US
Mobile Syringe & Health Services
Find safe injection and disposal supplies and services that help you manage your health and prevent the spread of disease at sites across San Francisco.
FIND US