Why we're advocating for End the Epidemics
Activists Luisa Rivera and Harry Breaux share how they got involved in HIV activism, and how they are sparking change by sharing their stories.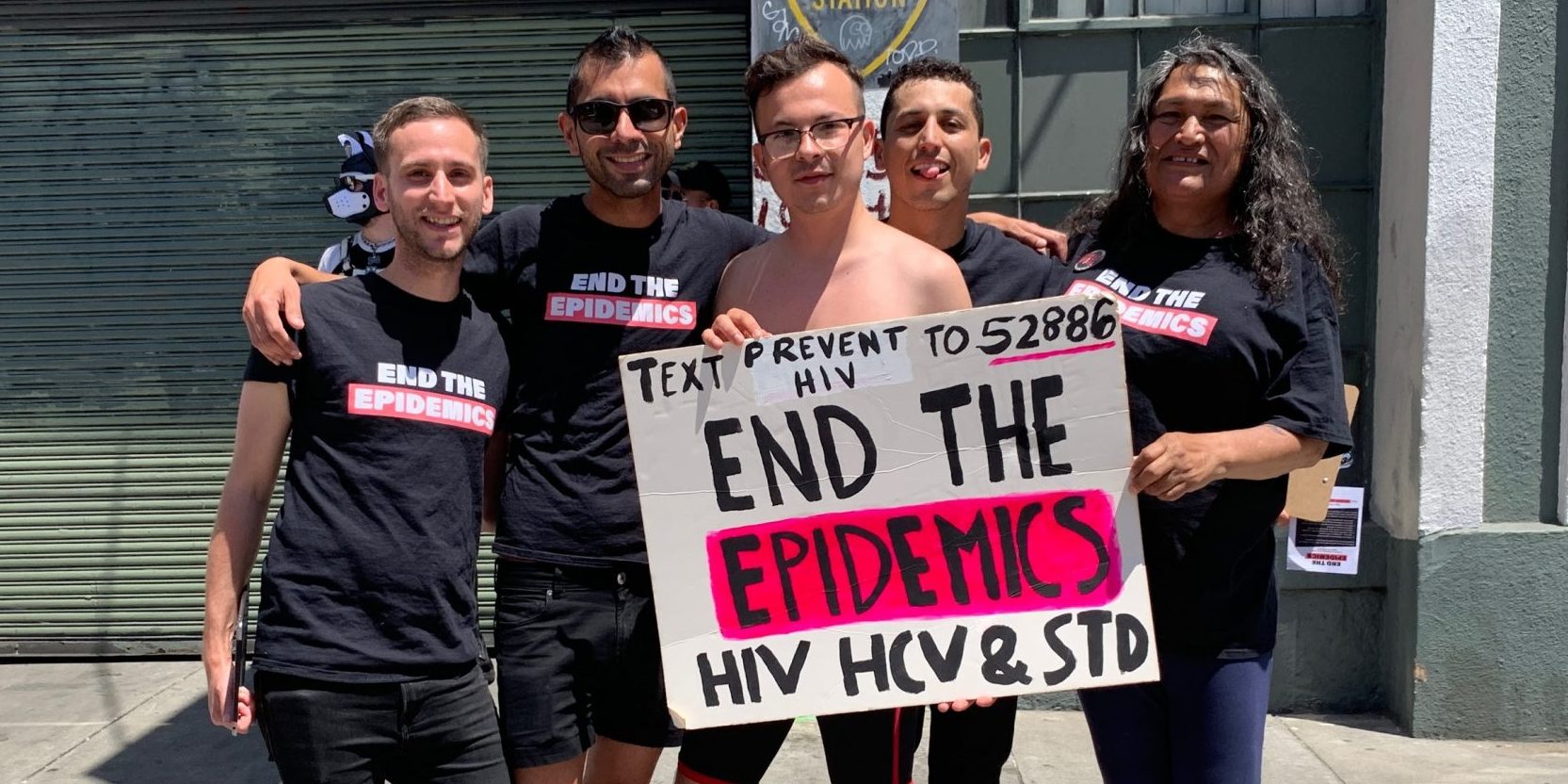 On a hot summer day in July, a small group gathered at the Dore Alley Fair in the SoMa district of San Francisco. Dressed in jeans and t-shirts, we weren't your typical fair-goers. We were activists, part of a group called the HIV Advocacy Network (HAN), a grassroots-led community of HIV activists and advocates at San Francisco AIDS Foundation fighting for the right to health care, harm reduction and housing.
Most recently, HAN has been mobilizing to support the "End the Epidemics" campaign at community events like Dore Alley Fair and the Sisters of Perpetual Induglence's Easter in the Park. We are collecting petition signatures and raising awareness about the need for a plan to end the interrelated HIV, hepatitis C and STI epidemics in the state. HAN activists are building people power to make our elected officials step up and take action… with a mix of passion and fun!
Luisa Rivera: "Thanks to research, antiretrovirals and my community, I am here."
Luisa Rivera is one HAN member who is helping spark change.
"There needs to be more media coverage of these issues, and more people need to get involved. There is strength in numbers," she said.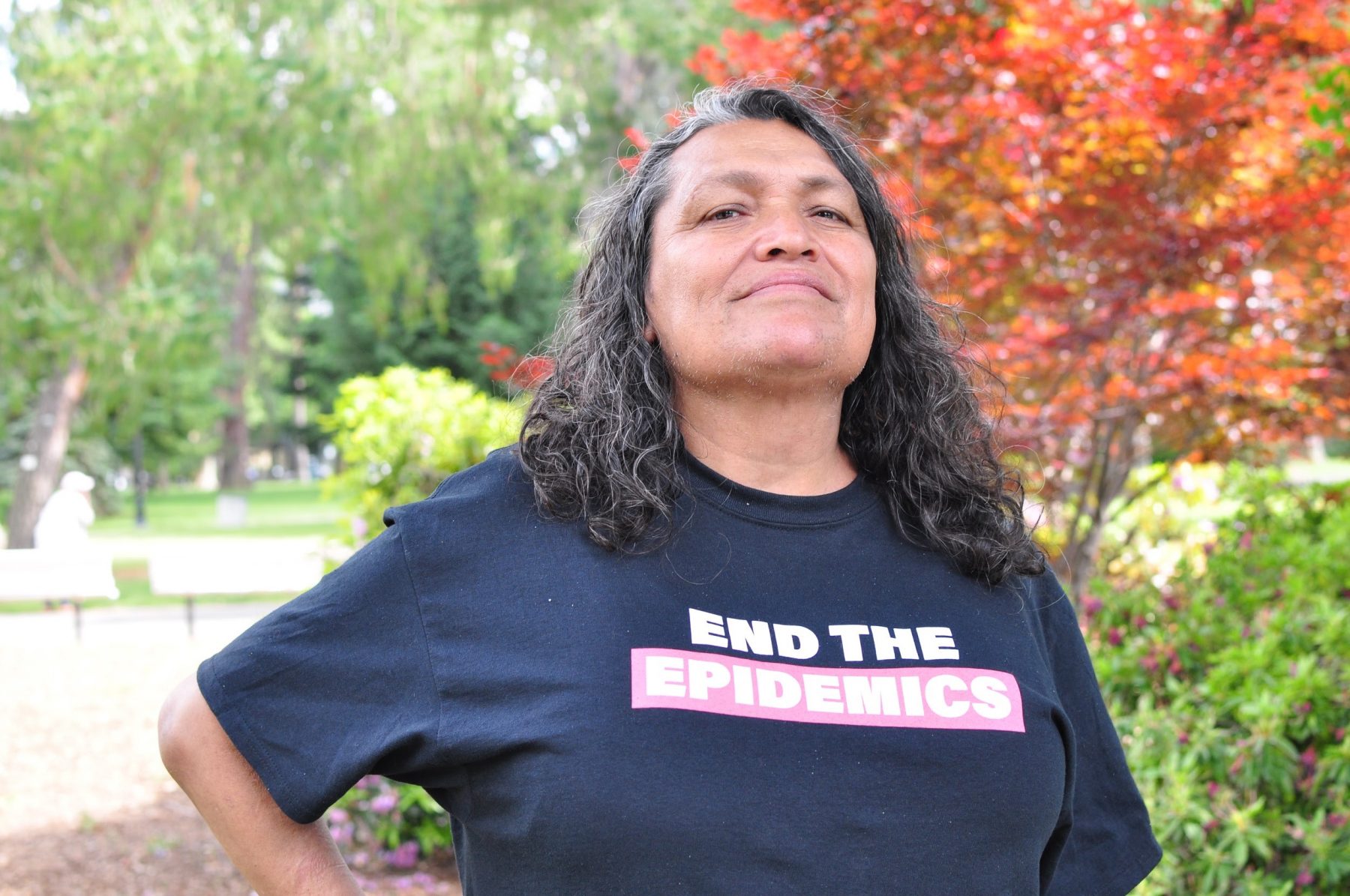 Luisa, a trans Latina woman who has been living with HIV since 1985 or 1986, lost close to 80% of her trans Latina friends to HIV or substance use by the mid-1990s. Since losing her first few friends to HIV, she's been passionate about advocating for HIV prevention and services for other trans Latinas.
"Back in those days, the word 'transgender' didn't exist. We were just sisters, helping each other. Losing them hurt me a lot. So that's when I decided to do something about it," she said.
Luisa got involved, early and consistently. Over the years, she's conducted HIV outreach and prevention, has shared her story with policymakers countless times, and has fought for researchers and policymakers to recognize trans women (and not classify them as men who have sex with me (MSM)).
"What surprises me is that the trans Latina community is so impacted by HIV, still," she said. In California, one out of four transgender women of color is living with HIV. That's 25%! If we don't get involved, those numbers will keep growing."
She plans on living until the day HIV does not affect her community, but knows it will take time, money and investment at every level.
"Look at me. Thanks to research, antiretrovirals and my community, I am here. I could have gone a long time ago. That's why this is my quest. We're getting close to ending the epidemics, but we need funding to get there."
Harry Breaux: "Because I lived—when others did not—I must do this work."
Harry Breaux connected to San Francisco AIDS Foundation around 2005 and knows first-hand that activism is critical to sparking change.
"No matter how you define it, silence equals death," he said. "Death of programs, death of good ideas, and death of people."
Breaux, a long-term HIV survivor who has lived through the early days of the HIV epidemic, said he's alive today thanks to the power of AIDS activism by groups such as ACT-UP. Today, he's advocating for End the Epidemics to help represent the experiences of older people living with HIV and AIDS and prevent younger generations from experiencing HIV to the extent that his generation did.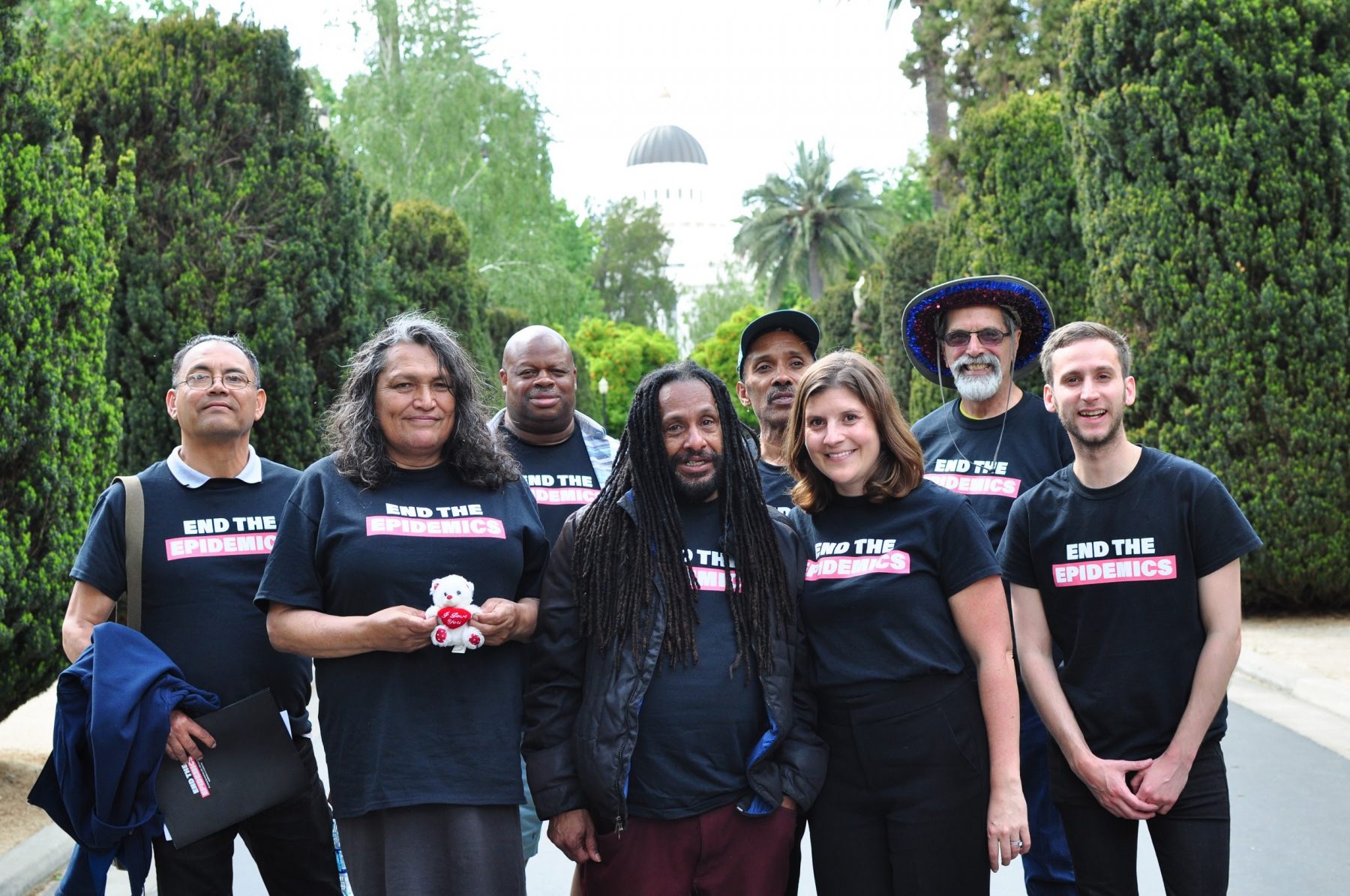 "We saw a shift around 1996 when protease inhibitors came out, and we thought, 'Yay! We're going to live. We don't need support groups anymore!' But that euphoria didn't last longer than a year. We were then like, 'Oh, fuck. We're going to live.' Nothing would please me more than not having to do any of this work. But because HIV and AIDS is still part of our world, and because I lived—when others did not—I must do this work. I'm too old, and have lived through too much, not to."
In May, Breaux traveled to Sacramento to speak with legislators about the need for the state to create a comprehensiveEnd the Epidemics plan, sharing his story as a way to connect the ask with the people whose lives it would improve. He said part of his message is about how young people are affected by HIV, STIs and hepatitis C.
"It's pretty startling, that so many infections are happening among people between the ages of 13 and 24. This is something we have to stop," he said.
—
End the Epidemics
End the Epidemics is a state-wide campaign calling on the Governor and Legislature to convene a taskforce to develop a comprehensive strategic plan to end the HIV, hepatitis C and STI epidemics. This coalition of over 155 organizations from across the state is advocating for a plan that will curb new transmissions, improve the lives and health outcomes of people living with these conditions and ensure our communities have the necessary financial resources to address these issues across California.
Forty years after the HIV epidemic began, and with more effective prevention tools available than ever before, it's frustrating to see California's response to HIV prevention stagnate. Every year, over 5,000 people are newly diagnosed with HIV, which is more people than any other state in the nation. Many of these new transmissions are among highly vulnerable groups including young people, people of color, people who use drugs, and LGBTQ, immigrant and low-income communities.
In addition to a stagnating response to the HIV epidemic, California is witnessing dramatic increases in hepatitis C and STI rates. These conditions overlap and affect similar populations of people, their effects compounding to create worse health outcomes for people affected by more than one condition. This is why these epidemics must be addressed in a coordinated way through an End the Epidemics statewide plan.
Despite committing to convening this task force during the campaign, the first budget of Governor Newsom's term failed to include funding for this effort. Now more than ever, we need to mobilize across the state and build community power.
Join us as we demand a plan to end the HIV, hepatitis C and STI epidemics in California! Sign the petition, and show your support.