What International Overdose Awareness Day means to me
We cherish and honor the people we've lost to overdose, and stay connected to as harm reductionists to help each other in connection and community, writes Ro Giuliano, our director of Syringe Access Services.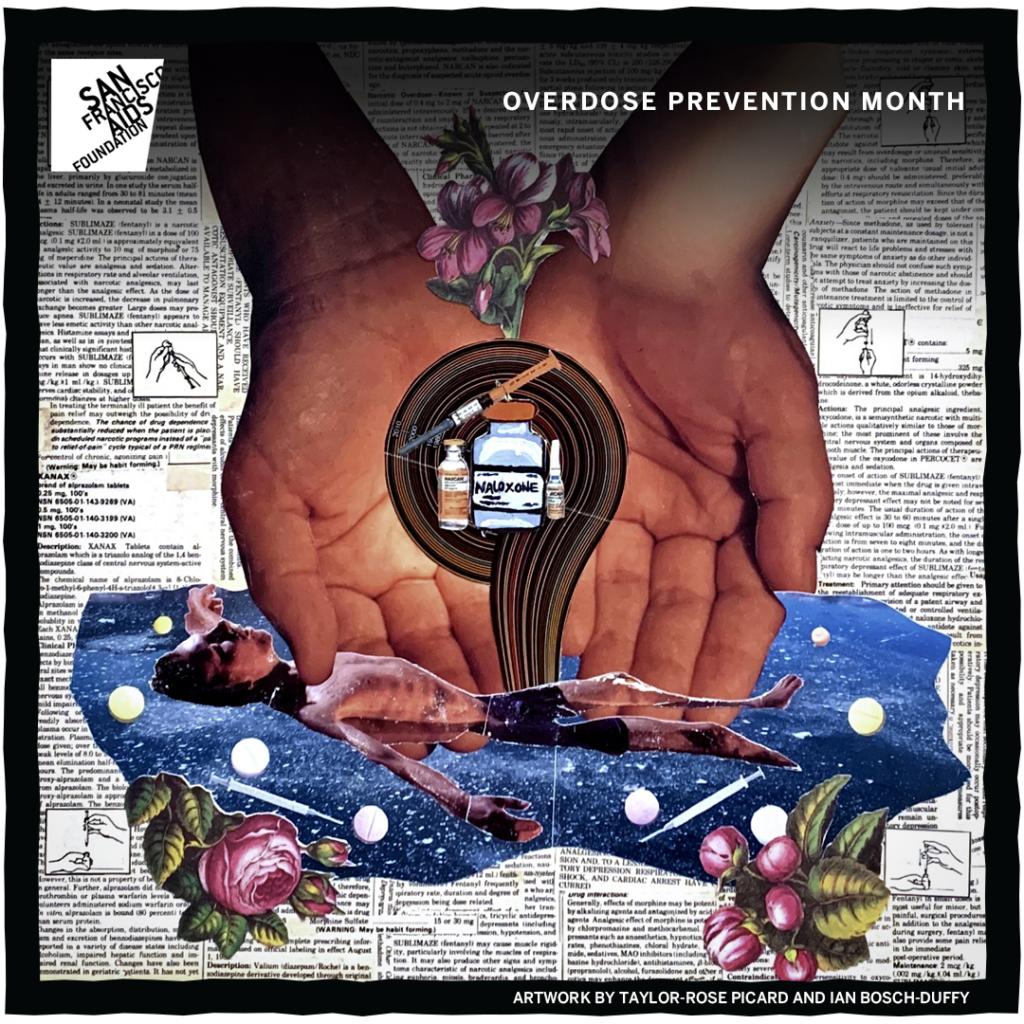 On International Overdose Awareness Day, the first thing that always comes to light is the massive loss of so many lives. Lives of friends, family, partners, program participants, coworkers, and community members. Their lives and memories are to be cherished and honored today. The list of my loved ones is so incredibly long that International Overdose Awareness Day weighs heavy on my heart. Each of us doing this work has a "list" of loved ones we have lost to overdose. I first learned what an overdose was when I was six years old, when a dear family member died from a heroin overdose on Easter Sunday. Bobby is the first name on my list. This list has grown exponentially throughout my life.
It seems this type of loss has been in my consciousness for as long as I can remember. This list is always growing, some years the loss feels deeper than others, some heartbreaks rock you to your core, some feel shocking, some are expected. They are all part of the deal though: When you use opiates, overdose is an occupational hazard. Working in harm reduction we see this day in and day out–reversing overdoses is a regular part of our jobs, and for some, our personal lives as well. Narcan access was a game changer. For over 20 years we have had this life-saving tool in our toolbox. When fentanyl came on the scene it upped the stakes even more. But to be real, people still love to get high alone, so eradicating overdose is never really possible. We can hold it at bay, and many lives are saved, but so many are still lost.
So where does that leave us, individually and as a movement?
I have to shift my perspective, so I don't drown in the loss. For me, this day isn't just about those we have lost, it's also about those who are still standing. This year feels as if the hits keep coming: COVID-19, California wildfires, and people still dying of overdose. Yet we keep showing up…every day. We show up, we hold space, we love people who use drugs. Cultivating resilience and love is the only way forward.
In these very critical times, resilience and love go hand in hand. Like the great redwoods we are lucky to live near, through these fires we have seen how they stand tall through these natural disasters, survivors that have the ability to regrow and regenerate. They have 12-inch thick fire resistant bark and roots that only go about 12-feet deep–surprising for such giant beings–and they survive thousands of years. Even through devastating fire storms, many of the oldest trees are still standing. The roots of these giants form an underground network connecting their roots to the roots to the other redwoods around it, communicating, nourishing, and supporting each other. Their strength comes from their interconnectedness with each other. 
That's how we as harm reductionists move through these losses–by staying connected, helping each other in the small and simple ways, and by saving each other's lives when we reverse overdoses in our communities. Resilience and love, through connection and community, is what International Overdose Awareness Day is about to me.