Support better HIV, PrEP, HCV & overdose policies and care in San Francisco & California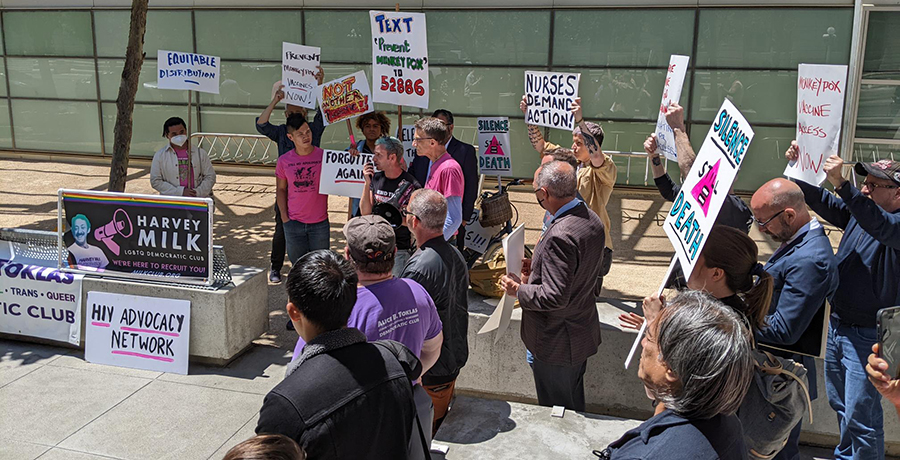 Our policy & advocacy team is hard at work this year fighting for critical bills and funding to support people living with and at risk for HIV, LGBTQ communities, and people who use drugs. Here's more info about what we're fighting for, and info about how you can get involved. 
IN SAN FRANCISCO, ACTION = LIFE
In San Francisco, our HIV Advocacy Network (HAN) members including many community activists, and frontline workers are leading the fight by advocating for critical funding in the city budget for housing and healthcare for HIV and LGBTQ communities. Funding requests are for HIV housing subsidies, safe consumption and overdose prevention, support for long-term HIV survivors, case management for people living with HIV, and more. 
HAN developed these priorities through a community led process and our members have been working tirelessly to build broader support for these initiatives through direct community outreach and education and by empowering community members to share their stories and speak out for change.
"It's important for our communities to know that their voices matter in this process," said Ande Stone, senior community mobilization manager for SFAF. "When we come together and take action to demand solutions to the challenges we face, we have incredible power to make change happen."
---
TAKE ACTION! 
Read the HIV Community Budget Proposal, to learn more. Send an email to city leaders in 30 seconds to support this critical funding. Sign up to volunteer with the campaign and stay engaged
---
FIGHTING OVERDOSE & HEPATITIS C IN CALIFORNIA 
SFAF works at the state level with other community-based organizations through End the Epidemics, a state-wide coalition of more than 150 community organizations advocating for anti-racist policies and funding to end HIV, STIs, viral hepatitis, and overdose in California.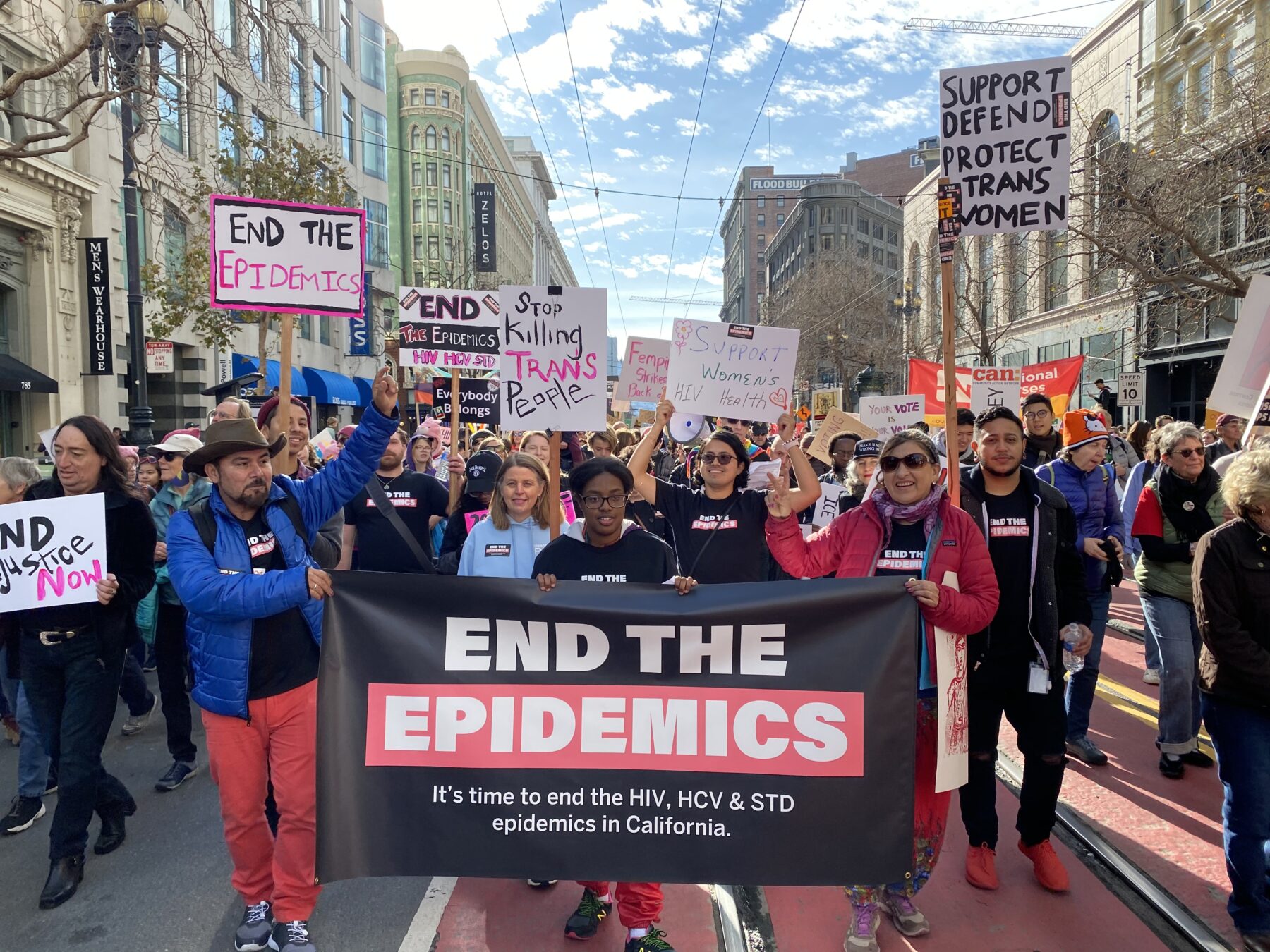 This year, End the Epidemics is advocating for $61 million over four years to continue and expand overdose prevention and harm reduction services and $15 million over three years to strengthen hepatitis C (HCV) public health services focused on reducing inequities in access to respectful, quality care and the cure for those facing the most barriers to the health care system. 
It is no secret that California is facing a tragic overdose crisis resulting in the loss of thousands of lives every year. Addressing this crisis requires an urgent evidence-based and community-centered response. End the Epidemics is fighting for funding for harm reduction programs across the state to prevent overdose deaths and improve the health of people who use drugs. The funding request includes staff who will distribute supplies like naloxone (Narcan, an overdose reversal medication), provide overdose prevention and response training, and connect people to substance use counseling and treatment.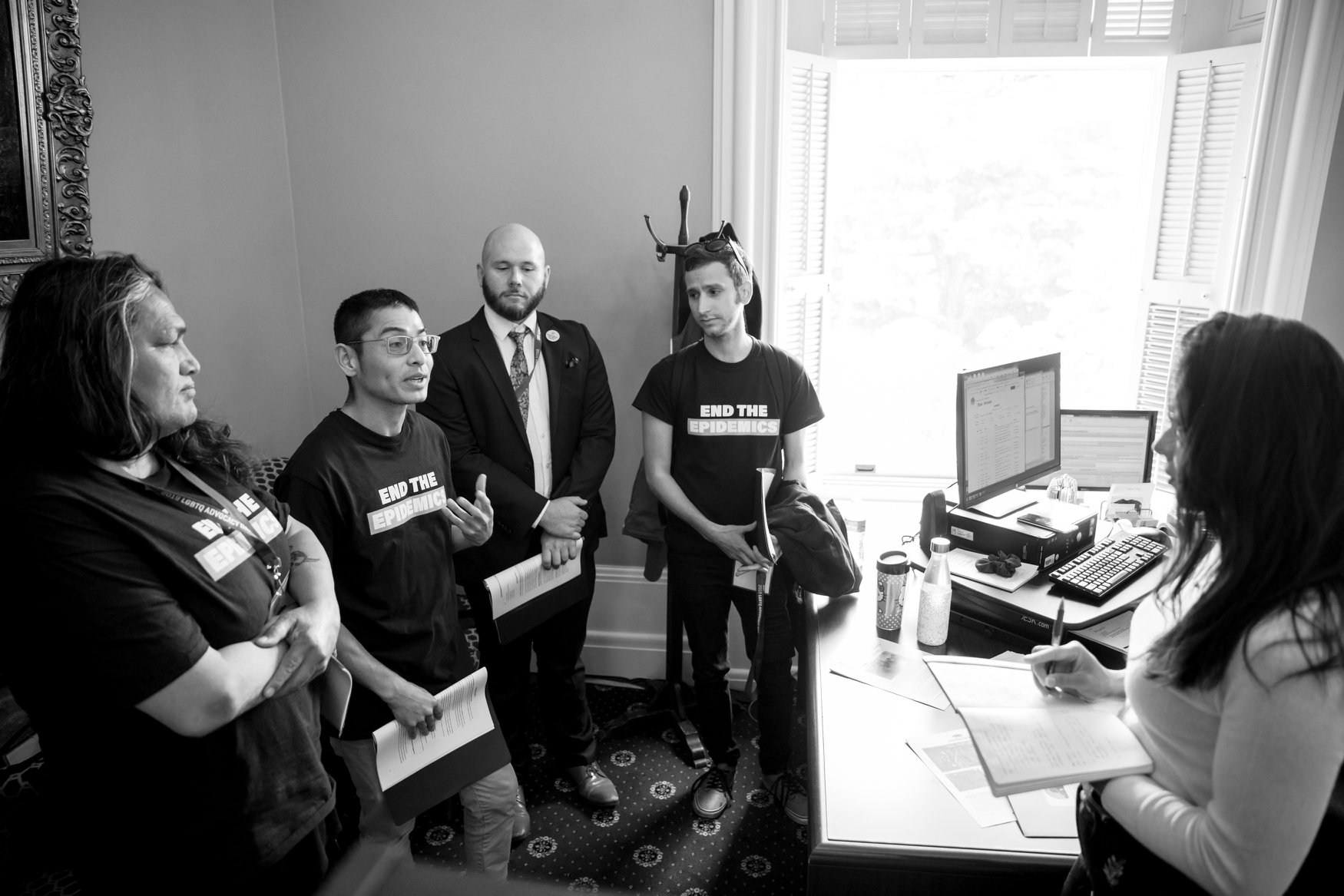 "We are seeing an enormous rise in accidental overdose deaths this year in San Francisco, and every year lose hundreds of residents to something which is entirely preventable," said Stone. "We must continue investing in proven, evidence-based, public health approaches that we know save lives–and that includes investing in low-barrier syringe access and overdose prevention sites that serve people who use drugs." 
In California, an estimated 300,000 people are living with untreated HCV and nearly half are unaware of their status. People who use drugs, young people, Black, Indigenous, and People of Color (BIPOC) communities, people experiencing homelessness, and people with carceral experience bear the disproportionate burden of new HCV transmissions and undiagnosed chronic HCV. 
Left untreated, HCV causes serious health problems and ultimately results in death, yet highly effective, easily-tolerated medications now exist which can cure hepatitis C in eight to twelve weeks. The budget request focuses on reducing the current inequities in who is able to access the cure to this life-threatening disease by strengthening the public health services that support the most impacted Californians in knowing their status, linking to care and completing the treatment protocol that can cure HCV.
"Hepatitis C exists at epidemic levels in California, even though we have a cure," said Anne Donnelly, director of state health care policy at SFAF. "The problem is that not all people can access testing, treatment, and care–with many people of color, people who inject drugs, people with carceral experience and people experiencing homelessness often facing significant barriers to care. We must do more to make sure that all people who need hepatitis C testing, care and treatment are able to access it, by expanding public health services and care options in priority community locations, including syringe access sites, mobile health locations, emergency rooms and jails." 
---
THE FULL BUDGET REQUEST.
Read more about the research supporting harm reduction approaches in preventing overdose and the full End the Epidemics budget request here.
---
EXPANDING ACCESS TO PEP & PrEP
At a moment when the far right is pushing to limit access to PEP, PrEP and other critical preventative care across the country, San Francisco AIDS Foundation is working with our partners across the state to protect and expand access to preventive care services by passing important legislation at the state level.  
A bill introduced by Senator Scott Wiener, SB 339, co-sponsored by SFAF, Equality California, and California Pharmacists Association, would expand on previous legislation, SB 159, and allow pharmacies to provide the HIV prevention medication PrEP for up to 90 days, and would require health plans to cover pharmacist costs. This will make PrEP more accessible across the state. 
Another bill introduced by Assemblymember Rick Zbur, AB 1645, and co-sponsored by SFAF, Ricardo Lara, APLA Health, the Los Angeles LGBT Center, and Equality California, would strengthen state laws around the provision of free (without copays to insurance companies) preventative care – including all the services necessary to deliver that care – and expand access to no-cost STI screening. 
Although California state law currently requires state-regulated health plans to cover preventive services without cost sharing, the services that are necessary to deliver that care, for example lab tests and office visits for PrEP and anesthesia for colonoscopies, are not protected by state law. AB 1645 would close that loophole.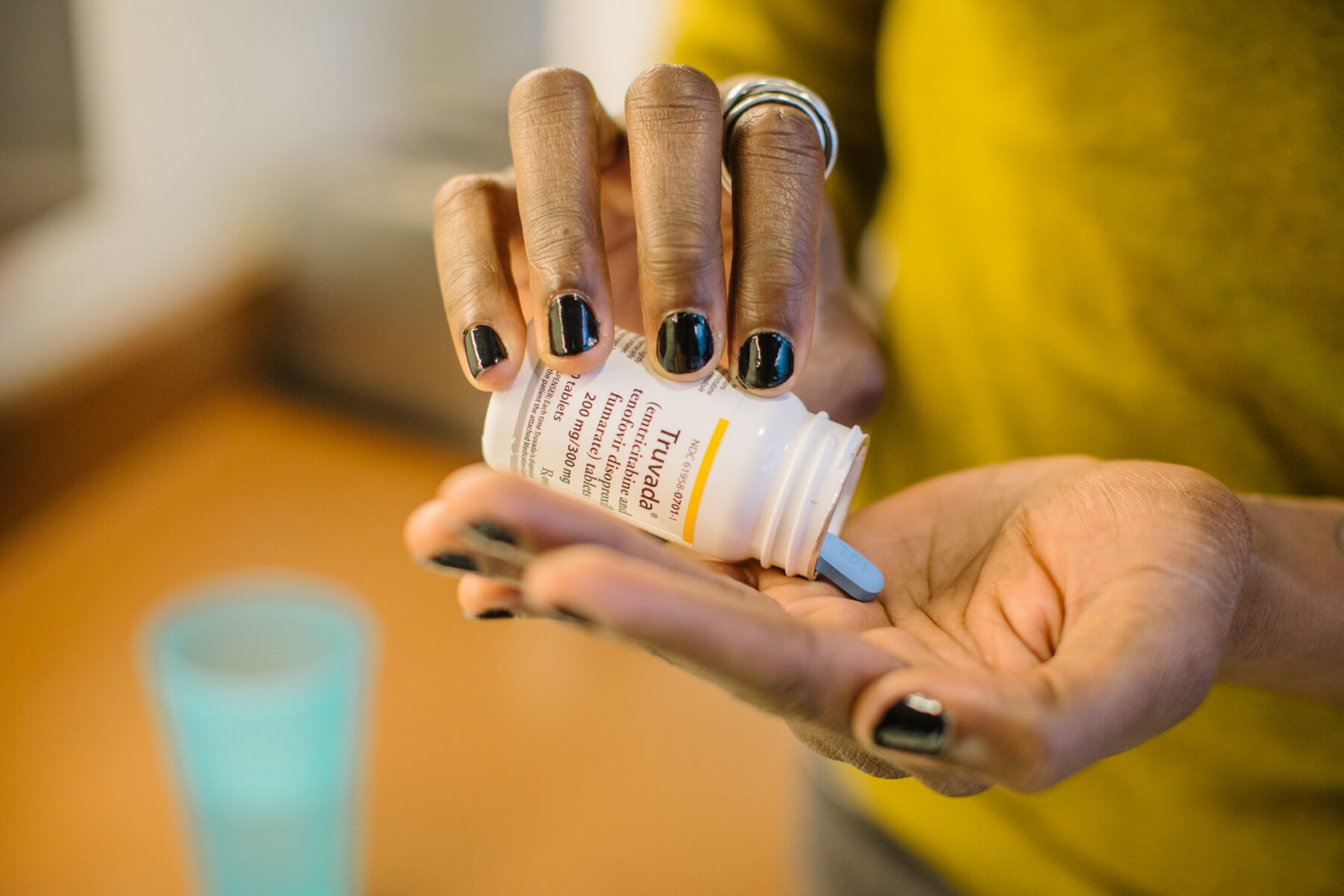 It would also ensure that no-cost STI screening is equitable by aligning free STI screening with Centers for Disease Control and Prevention (CDC) recommendations as well as the current US Preventive Services Task Force (USPSTF) recommendations. For example, the CDC recommends that gay and bisexual men and people with HIV get screened for chlamydia and gonorrhea, while the USPSTF doesn't include that recommendation. Ultimately, the bill would protect access and affordability for comprehensive, equitable preventative health care  – and all the services necessary to deliver them – as well as expand access to no cost STI screening. 
"Office visit copays remain a roadblock for many of our privately insured clients who are using PrEP," said Reina Hernandez, associate director of navigation at SFAF, in testimony for AB 1645 at the Assembly Health Committee. "We serve over 20,000 individuals in any given year and one-third of those individuals are privately insured. I would like to think that the main reason people come to our clinic is because of our judgment-free, harm-reduction and LGBTQ-friendly approaches to providing care, but this is not always the case. 
"When I ask these clients about their choice of providers, their response is almost always the same:  'Because I don't have to pay a copay for my visit.' Upon further discussion, concerns about the cost of living come up and it becomes clear that they would receive care from their primary care providers if it was not for the financial cost of doing so. AB 1645 would ensure that people would not be charged a copay for office visits associated with preventative care regardless of how they are billed," said Hernandez. 
Hernandez went on to testify that AB 1645 would also close an important loophole that would require state-regulated insurance plans to cover STI screening recommended by the CDC at no cost. 
"While the CDC recommends that gay and bisexual men and people living with HIV screen for chlamydia and gonorrhea, the USPSTF [US Preventive Services Task Force] doesn't include that recommendation. Currently, clients using their insurance run the risk of being charged a copay for a screening that is recommended for them and important for their health," they said. 
---