Kevin Rogers Named Interim Chief Executive Officer
Board of Directors Launches Search for Next CEO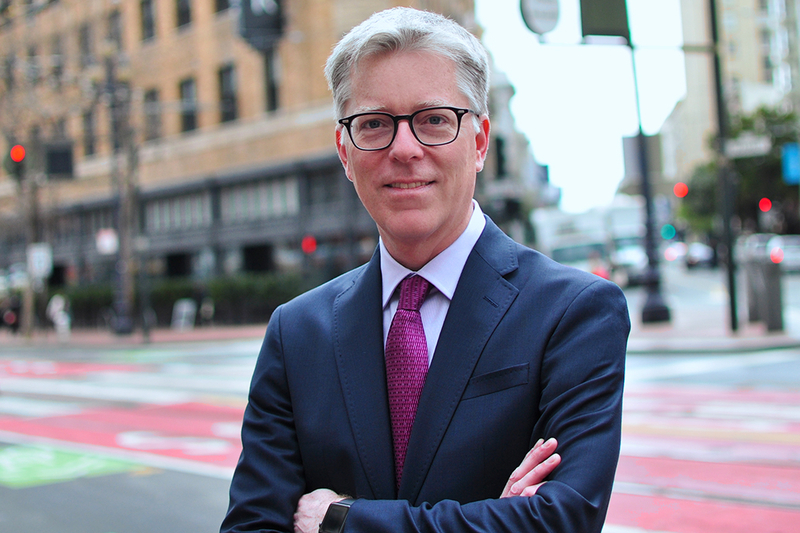 San Francisco AIDS Foundation announced today the appointment of Kevin Rogers as interim Chief Executive Officer effective May 7, 2021. This follows the departure of CEO Joe Hollendoner, MSW, who leaves SFAF after five years of service to join the Los Angeles LGBT Center as executive director. 
Rogers joined the executive team at SFAF as chief financial officer in 2019 to oversee budgeting, financial reporting, accounting, finance operations, information technology, and facility operations. He has more than 20 years of executive management experience, previously as chief financial officer and chief operations officer for the California Water Environment Association, as president of an early-stage online business developed by the International Association of Business Communicators, and as director of technology and chief information officer for GE Capital's San Francisco based global container leasing entity.
"It is an honor to serve as the interim CEO for SFAF as the organization conducts the search for the foundation's next CEO," said Rogers. "In my time here at the organization, I have gained a deep appreciation for the incredible work SFAF does in the community and for clients. I look forward to providing leadership as we continue to advance our mission of health justice. The example provided by Joe in both his commitment to our clients as well as our staff will be a source of inspiration to me as I serve in this interim role. I would like to thank Joe for his fearless leadership and confidence in me to serve in this capacity until the Board selects the next CEO."
"The board of directors is very pleased to name Kevin as interim CEO," said board co-chairs Douglas Brooks and Maureen Watson. "Kevin's many years of management and leadership experience, his commitment to SFAF, and his passion and enthusiasm for the mission of the organization make him the perfect candidate to shepherd the organization through this time of change." 
"Over the past three years, Kevin has provided exemplary leadership at SFAF and I have great confidence in his ability to lead the organization through this transition," said Hollendoner. "I leave knowing that SFAF will continue to make great strides towards its vision of health justice for all with Kevin, the Board of Directors, and the other executive staff leading with our values as their north star." 
The board of directors of San Francisco AIDS Foundation have appointed a Search Committee made up of a subset of its members to oversee the recruitment and selection of SFAF's next CEO. The committee has retained Russell Reynolds and Associates, a global leadership advisory and search firm, to assist with the search.  
###