How To Have Great Sex Without Drugs
What makes sex good? What are some ways to have good sex without meth? How can I meet guys if I want to quit drinking or stay away from the Castro bar scene?
These are examples of the kinds of questions that come up every week at the Sex & Dating Book Club held at the San Francisco AIDS Foundation health and wellness center, Strut, in the Castro.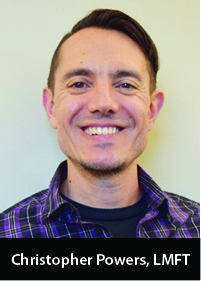 "Sex, dating, intimacy, relationships and substance use—these things can all be connected in our lives," said Christopher Powers, LMFT, the substance use counselor at Strut, who co-facilitates the group with clinical intern Erik Deiter, MFTI.
This is one reason that sex and dating can be difficult for people who want to change how or if they use drugs or alcohol. "Sometimes I'll ask people, 'When was the last time you had sex not under the influence of any substance—including alcohol?' And it may be difficult to answer," said Powers.
Drugs and alcohol, said Powers, can help many people overcome inhibitions around sex—like talking about HIV status or doing things in the bedroom that may be outside the mainstream. For some people, meth use in particular can become closely associated with sex.
"Many guys will end up coming out of their experience with drugs feelings like sex itself is a trigger for drug use. So they really have to break the connection—so that they're able to have sex without drugs. And sometimes, people will have to cope with the disappointment that sex may not be as hot and delicious as the sex on drugs was—when it was good. Even when most people will admit that sex on drugs wasn't always good."
These are some of the issues that the weekly drop-in group tackles. People are free to attend any number of sessions without a prior commitment, and people are not required to have a substance use goal in order to join the group.
Each week, Powers uses selections from books, blogs or articles to start the group discussion. In February and March, the group read selections from The Ethical Slut by Dossie Easton and Janet Hardy, Boy Crazy: Why Monogamy is So Hard for Gay Men and What You Can Do About It by Michael Shelton, Jake Sobo's BETA blog post Promiscuous Gay Nerd: What Makes Sex Good, among other material.
"The idea was to make the group more accessible by taking some of the pressure off in terms of what we're talking about," said Powers. "If you show up to a discussion group where you're expected to talk about your sex life or intimacy or drug use for 90 minutes—that can be intimidating. Because the group is structured as a book club, we have a jumping off point for discussion. We'll start by reading a selection from a book or blog, and people are free to either take what we've read and relate it to their own lives, or stick to commenting on what they've just read if they're shy or reluctant to share."
Powers says that the group, which retains a number of regulars that return week after week, helps members solve issues that come up in in their lives.
"I look around, and I see a room full of experts. We have people from different generations, who have lots of different experiences. We get people who use substances and want to make changes and we get people who don't drink or do drugs and want to talk about relationships. It's really amazing when someone can ask the group about something that's going on in their relationship or in their life, and maybe one of the guys had been through that before and is able to offer some practical advice or suggestions on what to do."
Most recently, Powers said the group helped one member think about ways to say 'no' to sex. "This is a generalization—but men are socialized to say 'yes' to sex. Even as adults, sometimes we think we can't say 'no.' And it can be confusing—if maybe the person is someone we're attracted to or have had sex with in the past," he said. "We talked about this as a group, and then people gave personal accounts of how to go about saying 'no,' and how to talk about it, too."
Primarily, Powers lets the group dictate where discussions go and the issues that are focused on. He said that many times, guys find it helpful to connect with each other and talk about personal things related to sex and relationships.
"Some guys will say that they don't just want sex—they want intimacy. And intimacy can be a difficult thing to achieve. This group gives people a chance to talk with other men about what they want in relationships or with partners, which is good practice for talking with partners out in the real world. Because talking about intimacy is intimate," he said.
Interested in joining The Stonewall Project's walk-in book club? The Sex & Dating Book Club is for gay, bisexual and heteroflexible men who want to engage with their substance use without the ins and outs of sex and dating taking them off course. The group meets at Strut (470 Castro Street) in San Francisco every Thursday from 6 – 7:30 pm. For more information, email Christopher Powers at cpowers@sfaf.org, or find the event on the Strut website.