For us, by us
We celebrate the many groups that bring in community activists, paid interns, and trainees: ensuring that new generations are equipped to carry on our mission.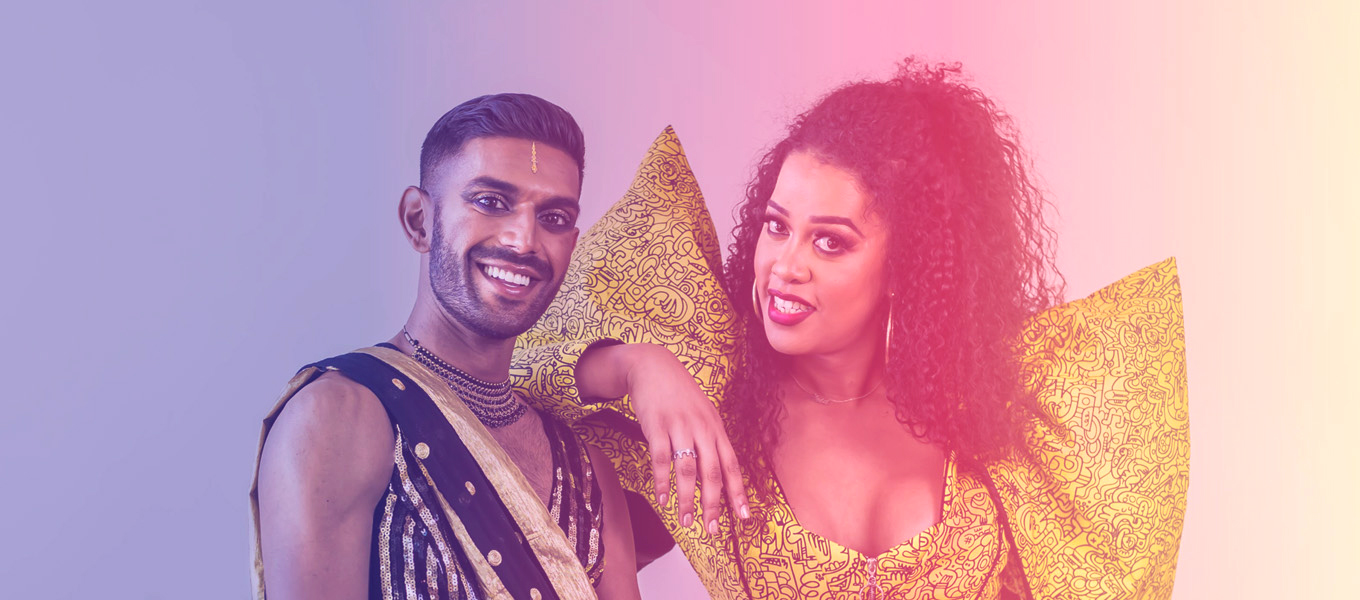 From the earliest years of the epidemic, our community came together to help and support each other, unable to rely on faltering assistance from government, public health, and general community aid groups. That legacy continues to this day, as people from our communities are drawn to the causes we feel most passionately about. Our communities are the ones doing the work: this movement is powered by Queer activists, long-term survivors, LGBTQ community members, people who use substances, Black and Queer folx, and so many allies.
We celebrate the many groups and programs at SFAF that bring in community activists and leaders, paid interns, and trainees: ensuring that the work continues by people who care most deeply about our communities. 
Clinical Internship Training Program 
This spring, we welcomed a new cohort of 12 interns to our clinical internship training program–a paid program that provides training on clinical work (such as HIV and hepatitis C testing and counseling, and lab preparation), group facilitation, and event organizing. Throughout the four-month internship, interns rotate through training sessions at our Magnet sexual health clinic, at our harm reduction center, and with our community engagement groups–gaining valuable and practical job skills along the way. 
"The goal of this program is to lower the barrier of entry for folks that would like to work in public health or for a nonprofit like San Francisco AIDS Foundation, and to create pathways for employment," said Traye Turner, manager of clinical assistants with Black Health. "Everyone who is part of our program wants to do the work, and wants to give back to the community. Seeing that has been so encouraging, and really powerful." 
"We are creating change and seeing a lot of personal growth and development," said Veronika Fimbres, manager of clinical assistants and volunteers. "They're learning skills that they can use further down the road for other things–it's not just temporary for what their work is now. These are skills that will stick with them and go with them for the rest of their lives. There's a great sense of accomplishment." 
Turner said that the program attracted a diverse group of people: people of all ages, races, gender and sexual identities, HIV status, and backgrounds who had some connection or affinity to working with the communities served by San Francisco AIDS Foundation. 
"The diversity of the group–and the lived experiences of people who are part of the program–really enrich the experience," said Turner. "Oftentimes, trainees will share their own experiences and perspectives with each other as a way to further explore what we're learning about as a group. When we talked about harm reduction, folks shared examples from their own lives about people they knew who had challenges with substances, or their own personal challenges. Being part of this training not only helps build skills to work with the community, but also helps re-contextualize their relationship with themselves and with others." 
Transgender Harm Reduction Education and Drug Use Services 
Seth Katz, community programs coordinator with our Syringe Access Services program, leads a six-month program for trans and non-binary community members who are compensated as "satellite" syringe exchangers. Participants bring vital harm reduction and overdose prevention resources and information out to the community–for instance, to SRO hotels or other community spaces they frequent–ensuring that people who aren't able to visit harm reduction centers or syringe access points still have access to the safe supplies they need. 
The group, named THREADS (Transgender Harm Reduction Education And Drug Use Services), includes weekly social support and learning groups, low-barrier case management, and capacity-building training, where participants learn job skills, about harm reduction topics, and ways to support and care for their community. 
"As the program coordinator who has managed several iterations of THREADS cohorts, I've had the incredible privilege of experiencing this community support, growth, empowerment, advocacy, and peer-ness in action," said Katz. "When program participants update me about the community members they're reaching with resources, supplies, and support that otherwise have little-to-no access–due to transphobia as a determinant of health–it reminds me why I do this work and will continue to do this work for the rest of my life." 
Katz shared the experience of a program participant working towards–and eventually gaining–full-time employment in harm reduction and public health during their time in THREADS. But, he said, not everything that program participants gain through the program is "professional" in nature. 
"I've seen people achieve personal goals, too. For instance, I've accompanied participants as they get their first gender-affirming haircut. I've seen participants connect to housing for the first time in years. And I've been with participants to advocacy meetings with local politicians–speaking up about issues that impact us and our communities." 
Stonewall Clinical Internship Training Program 
Embedded within our substance use program, Stonewall, is a clinical internship program for students enrolled in counseling, psychology, social work, and alcohol and drugs use programs. People who join the program are interested in learning more about the harm reduction–based substance use and mental health treatments for gay, bi and trans men who have sex with men that Stonewall provides.
"Harm reduction counseling work is innovative," said Robert Holum, LMFT, director of the Clinical Internship Training Program. "It requires strong critical thinking skills, internal fortitude, and a deep commitment to engage both one's head and one's heart in the work. Our clinical internship program gives novice counselors a rich, nuanced, theoretically sound introduction to harm reduction counseling. We do this in the context of living out our values, viewing people who use drugs as whole human beings deserving of compassion, empathy, and support. Our participants benefit from our interns' energy, enthusiasm, lived experience, and fresh perspectives on our work. Wherever our interns choose to go after they complete their time with us, they take our training and our values with them, setting an example for other professionals of how to provide highly skilled, compassionate care for our communities. Former interns have contacted me years later to say that our clinical internship program was the best, most inspiring training experience of their career."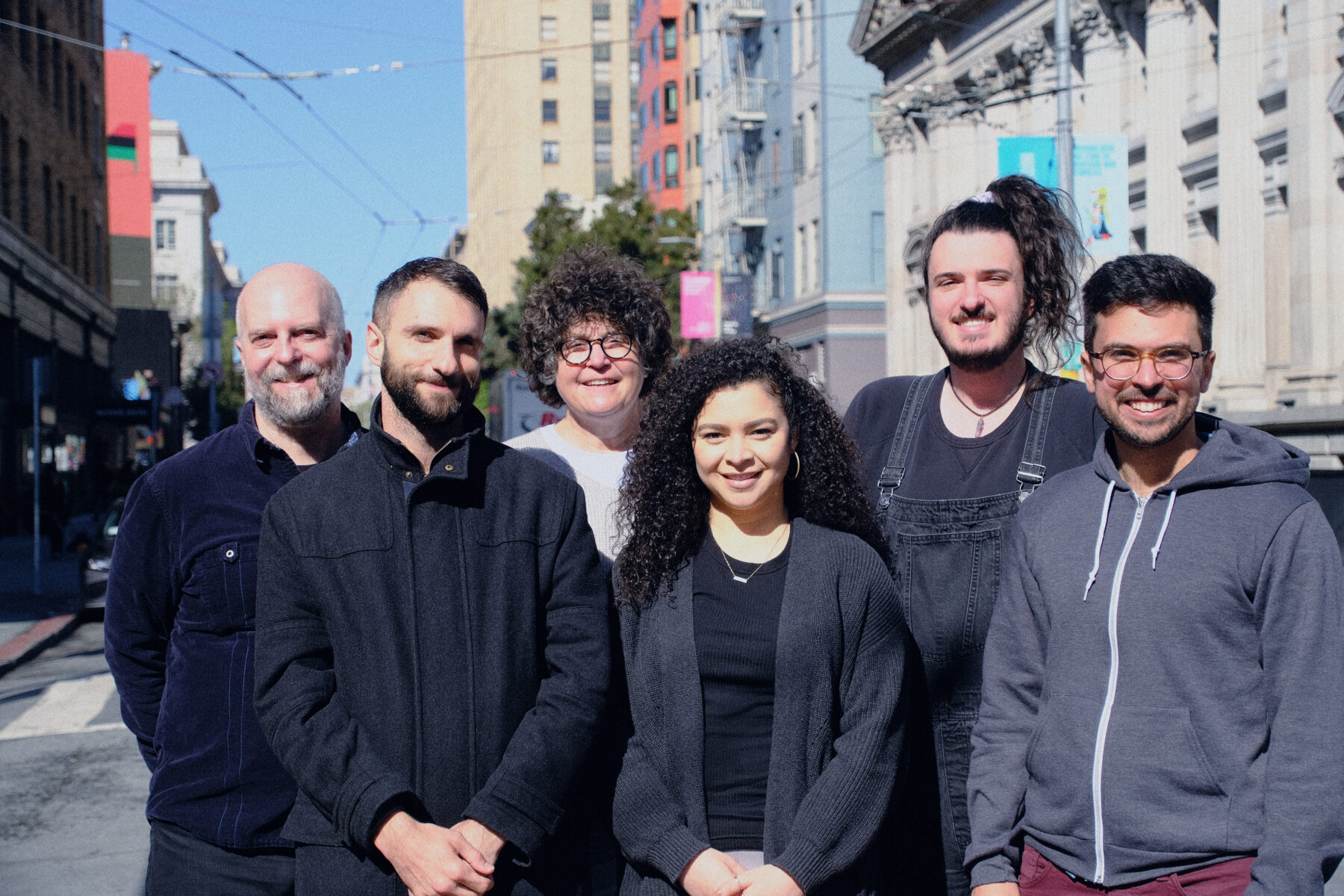 Holum explained that many clinical interns come directly from the communities we serve–they are people who use or may have used drugs who practice harm reduction themselves, they may be Queer, trans or nonbinary, BIPOC, living with HIV, and share other identities with our clients. 
"When interns have a firsthand understanding of our participants' lives and struggles, they can often foster in participants a deeper feeling of connection and safety, which can allow participants to open up more freely," said Holum. "These interns also enrich our clinical training discussions with the knowledge and wisdom they have gained from their lived experience. In my experience, when people find healing for themselves in terms of substance use or mental health, they frequently have a strong desire to circle back and help others. Some former Stonewall participants have gone back to school to become alcohol and drug counselors, and a few of them have become clinical interns here. It's been a wonderful experience for us to welcome back former participants who are ready to do counseling work and to witness their personal growth in a whole new way."
Peer Ambassador Program
To improve access to services at our main office on Market Street, "peer ambassadors" help participants navigate the space and find relevant services. By centering Black, Indigenous and people of color, trans and non-binary folx, and Spanish-speaking community members, the peer ambassadors bring cultural and linguistic competency to guest entry procedures. 
The year-long program includes a training component, so ambassadors can learn how to navigate technology systems, interpersonal skills such as de-escalation communication, and the best ways to connect clients to services. After six months, program participants receive a letter of reference and assistance in writing resumes and cover letters.   
"We've had a lot of success in having ambassadors using the skills they've learned through the program in applying for other employment opportunities," said Eduardo Siqueiros, who managed the peer ambassador program. "Many of our participants have pursued additional professional development interests, and share that the peer ambassador program has been part of the success they've seen. It's great to highlight all of the ambassadors' hard work and dedication to the program–they take their role very seriously and I think that is reflected back in the good feedback we get from our community and clients at San Francisco AIDS Foundation." 
Latinx Health Promotores
As part of our Latinx Health program, community health workers play an active role in engaging the community at large as "Promotores de Salud." Participants go out in the community–to health fairs, festivals, and community spaces–to share up-to-date information about HIV and prevention and other health topics such as mpox and Covid-19. 
The group offers HIV health training for community members who wish to become Promotores de Salud, offered several times a year in Spanish. 
The program started in 2018 with an initial cohort of 16 formerly and currently homeless Latino immigrants. Engaging people living on the street in Spanish with respect and a cultural understanding of what it means to be an immigrant enables us to build bridges to services, explained Jorge Zepeda, director of Latinx Health.
---
Interested in getting involved? 
The Stonewall Clinical Internship Program accepts applications in January each year on a rolling basis. Find more info about the training program.
THREADS is a syringe exchange program founded by and for transgender people who use drugs. For more info, contact Seth at skatz@sfaf.org. 
For more information about the Clinical Internship Training Program, contact Traye at tturner@sfaf.org.