What do people think of long-acting HIV meds?
Long-acting antiretrovirals may soon change the game for people living with HIV. New research explores the experiences of people receiving monthly injections for HIV treatment.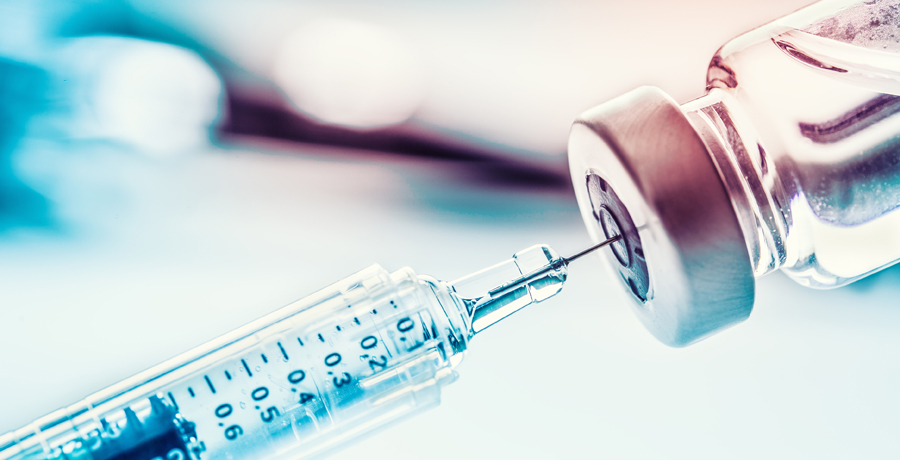 Over the years, HIV has evolved into a chronic condition necessitating life-long medication. Now, researchers are studying the efficacy and acceptability of long-acting HIV medications that may keep the virus under control for a month or longer. Can long-acting therapies provide an alternative to daily dosing? And, what do people who stand to benefit from this way of dosing think about the possibility of not having to take daily oral medications?
"HIV has been part of my life for 33 or 34 years, and medication for almost 20," said Efrén Solanas, a long-term survivor in the Bay Area. "I've been taking pills for so long, that routine is completely integrated into my life. Wherever I go, I take my pills. But not having to get prescriptions filled, worry about copays, or remember when I've taken my pills would definitely be an attractive option. It would be amazing to not have to worry about those things."  
Long-acting medications may be especially helpful for people who struggle with the routine of a daily pill.    
"It's not difficult to take daily medications, but it is inconvenient," said Guillermo Velez, a San Franciscan who seroconverted in 1995 and started taking antiretrovirals in 1996. "Sometimes I just forget. By the fifth day of the week, sometimes I think, 'Did I take my medication yesterday?' Instead of dosing again, I just skip a day."
Over more than 20 years of taking antiretrovirals, Velez has experienced horrendous side effects, complicated regimens and inconvenient dosing. "It's always a trade-off," he said. "These medications made us miserable, but they kept us alive. Over the years, meds have gotten better. To think that a new medication is effective, and also delivered once a month by injection—that would be such a convenience. You wouldn't need to worry about keeping the medication stocked, or filling those medication trays."
At the IAS 2019 conference in July, Miranda Murray presented encouraging results from a study that looked at the acceptability of a long-acting cabotegravir/rilpivirine injection among people living with HIV.  
A total of 611 people were randomly assigned to continue daily oral HIV medications or switch to once-monthly injections. The researchers were interested in the experiences of people who switched to the injections, and assessed things like injection pain, overall acceptability of the treatment and if they would recommend the injections to other people living with HIV.
Overall, participants gave high acceptability ratings to the long-acting injections. Over the course of the study, people who received the monthly injections had a 13.7-point improvement in acceptability scores (from baseline to week 48).
There were very few discontinuations throughout the course of the study, and only four people (out of 303) had injection site reactions that led to withdrawal.
Most participants (90%) reported that injection site reactions (e.g., swelling) were either "totally acceptable" or "very acceptable." 86% of participants said that pain from injections were either "totally acceptable" or "very acceptable."    
Compared to people in the study who took daily oral medications, people who received the once-monthly injections scored more positively things like willingness to continue with the treatment, flexibility of treatment, convenience and willingness to recommend treatment.
"This indicates that the long-acting treatment meets participants' expectations and supports the therapeutic potential of monthly dosing," said Murray.
In April 2019, ViiV Healthcare applied for marketing approval to the U.S. Food and Drug Administration (FDA), and the FDA has set a target approval date of December 29, 2019. If approved, this treatment regimen would be the first-ever long-acting HIV treatment for people living with HIV.   
Source:
Murray, M. and colleagues. Patient views on long acting HIV treatment: Cabotegravir + rilpivirine as maintenance therapy (ATLAS 48 week results). IAS, 2019, Abstract MOAB0103.