There's a lot to know about being staying healthy while living with HIV. We're here to help.
Learn about living with HIV, get assistance connecting to medical and health services, get one-on-one support from our team, and meet a supportive group of people living with HIV.
Don't know where to start? Email pforce@sfaf.org for more information or to receive regular updates.
Positive Living for Us Seminar
Positive Living for Us Seminar (PLUS) is a supportive 2-day weekend seminar for anyone who is newly dealing with HIV, whether newly diagnosed or addressing HIV in a new way. Friends and supportive allies are also welcome to join.
The Doctor Is In
A bi-monthly opportunity to learn more about the latest research and information about living well with HIV and to get your questions answered by an HIV specialist.
Urban Adventures
We know that living with HIV means, well, living. That means having fun, being social and making friends. Urban Adventures are community activities including museum trips, bowling nights, picnics in the park, and more.
Stay Current
The world of HIV and health advances can move at lightning speed. At these in-depth presentations about topics related to HIV health, prevention, treatment and cure. Stay Current occurs a few times a year.
Treatment options have never been better and incredible care is available. You will need to become a strong advocate for your own health and well-being. So do your research and educate yourself. Trust me… it makes all the difference in the world. You are stronger than you realize.
Jimmy
Living with HIV since 2008
Alfredo DeLabra
Counselor I, Prevention and Care Services

Spanish

Pronouns: He/him
415-487-3445
adelabra@sfaf.org

Mayia Ogbebor
Manager, QTPOC Outreach and Engagement

You can become undetectable by taking your HIV medications every day as prescribed. People with undetectable viral loads do not transmit HIV. Find out more about undetectable and the U=U campaign.
A Guide to Living Well
Living Positively is a free resource with vital information about HIV health and wellness topics, including medications, sex & dating with HIV, disclosure, becoming undetectable, and so much more.
Get Info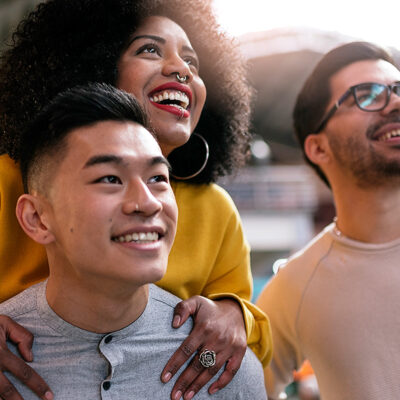 PLUS
A weekend-long seminar for anyone dealing with HIV, whether newly diagnosed or addressing HIV in a new way.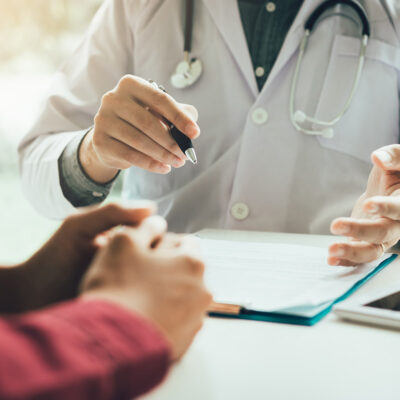 The Doctor Is In
Free event series sharing the latest information and research about living with HIV.