Positive Living for Us Seminar
Are you newly diagnosed with HIV, and not sure where to begin in terms of HIV care, dating and medications? Or have you been living with HIV for awhile, but need assistance reconnecting to your status and HIV care?
Join us at the next Positive Living for Us Seminar (PLUS), an educational and supportive weekend seminar for anyone who is newly dealing with HIV, whether newly diagnosed or addressing HIV in a new way. Friends and supportive allies are also welcome to join.
Over the course of a weekend, we host experts to present information and facilitate discussion about a range of topics, including healthy living with HIV, HIV treatment, the HIV life cycle, mental health, nutrition, self-advocacy, sexually transmitted infections and more. There's an opportunity to share and discuss, and people who attend learn from each other's experiences.
Four times during the weekend, the educational sessions break into small groups that offer participants an opportunity to give and get support. Facilitated by PLUS alumni, the small support sessions provide a space of unconditional acceptance, which many people find to be incredibly meaningful and important.
PLUS has been a key component of the HIV services landscape in San Francisco, combining support and education into one inspiring weekend.
I got exactly what I was looking for: education about the virus and treatment options, opportunities to get my personal questions answered from experts and veterans, and networking with others.
PLUS participant
This was a very impactful weekend and the timing could not have been better for someone like me as a recently diagnosed person. I really was impressed with all the organizers' passion and commitment to helping the community.
PLUS participant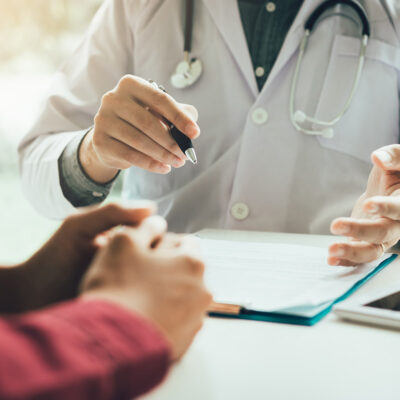 The Doctor Is In
Free event series sharing the latest information and research about living with HIV.