Should you continue PrEP if you're self-quarantining?
Our PrEP team recommends keeping up with your PrEP routine, even if you're not hooking up with anyone right now. Get support from us if you need it.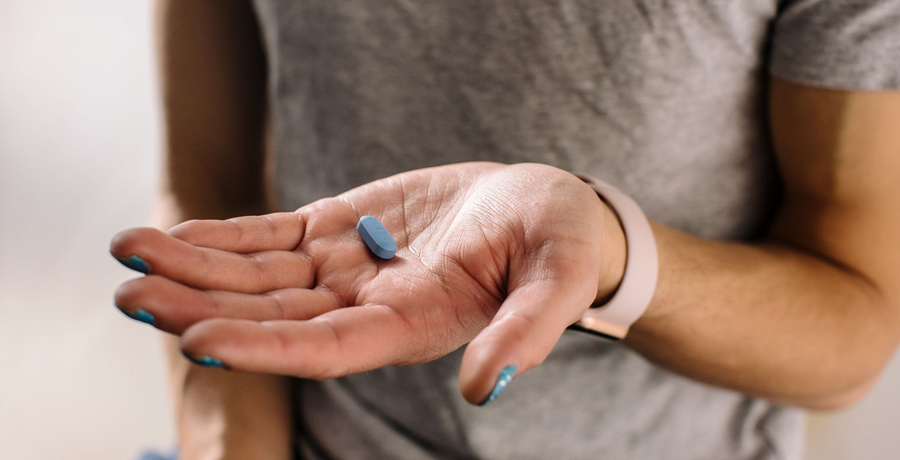 In recent weeks, we've heard this question from some of our PrEP clients: Should I continue taking PrEP if I'm social distancing and not having sex right now? 
It's a great question. With a "shelter-in-place" order preventing us from meeting up with partners, many people have found that their sex lives have ground to a halt. 
Best option: Continue PrEP as normal 
Our perspective is this: It's probably best if you continue your normal PrEP routine through the coronavirus crisis. If you take PrEP daily, continuing this regime even if you have no intention of hooking up with anyone in the near future will make it easier to jump back into your sex life once the shelter-in-place order lifts. Taking daily PrEP is effective and safe.  
If you already take PrEP 2-1-1 (and have received counseling on how to do this accurately and safely), simply continue taking PrEP how you normally would. 
Another option: Stopping PrEP 
If you do choose to discontinue PrEP, there are ways to do it safely. First, contact your PrEP health care provider and let them know you'd like to stop taking PrEP. Follow their guidance on how to stop PrEP–they will advise you on how many days to continue taking PrEP after your last sexual encounter. 
Please note: If you stop taking PrEP, you'll need to contact your health care provider and get an HIV test before you start taking PrEP again. 
Another option: Switching to PrEP 2-1-1 
We don't recommend switching to PrEP 2-1-1 if you're already taking daily PrEP if you have not received counseling on this dosing strategy.  If you are interested in switching, discuss this option with your PrEP provider.  
PrEP 2-1-1 is only effective for people having anal sex. It is not effective for people having receptive vaginal or front hole sex. At this time, there is not enough evidence to support 2-1-1 dosing with Descovy. You can learn more about PrEP 2-1-1 here. 
Extend your prescription 
If you are part of our PrEP Health Program, we can extend your PrEP prescription until the "shelter-in-place" order lifts. That means we can continue to provide 30-day refills until the order is lifted. Refills are based on adherence and testing history. For specifics regarding your care, please reach out to our team at prep@sfaf.org or 415-437-3450 if you need additional refills. 
Have your medication delivered 
If you'd prefer not to leave the house, many pharmacies like Walgreens and CVS are waiving delivery fees. Mail-order pharmacies can also ship your medication right to your home. If you're part of our PrEP Health Program, we can transition your prescription to a delivery pharmacy. Contact us at prep@sfaf.org or 415-437-3450 with questions or to transfer your prescription. 
Contact us
Many of our essential sexual health services are available during the "stay at home" order in San Francisco. If you'd like to start PrEP, if you need emergency access to PEP or if you have symptoms of a sexually transmitted infection, call us at 415-581-1600. 
If you're already one of our PrEP clients, you can reach the PrEP team directly at prep@sfaf.org or 415-437-3450. 
Find more info about available San Francisco AIDS Foundation services at sfaf.org/COVID-19.