Committed to ending drug overdose
With drug overdoses on the rise, Ryan Dalporto explains where people who use drugs can get the harm reduction resources they need to maintain health and safety.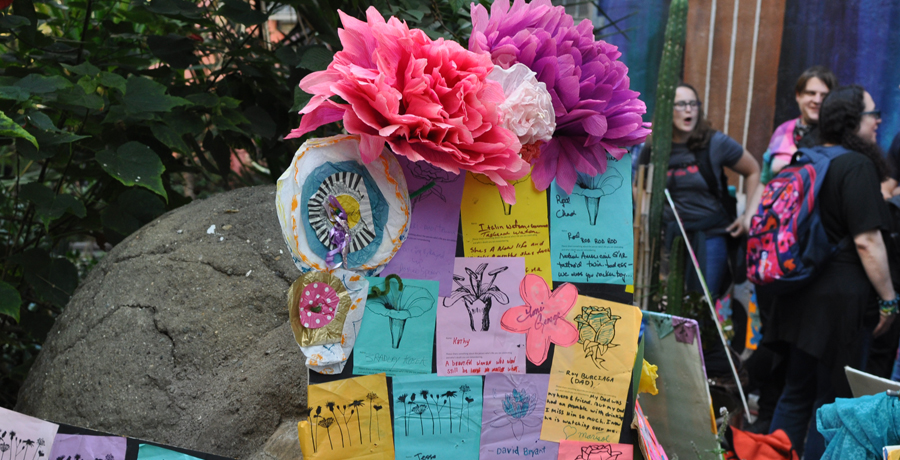 Overdose Awareness Day is not the easiest day for me. I've lost countless people in my community to overdose, probably numbering in the hundreds. It's a huge part of the reason why I've been doing harm reduction work for about 20 years.  
Over the years, we've seen many incredible advances in overdose prevention in San Francisco thanks to harm reduction activists. Narcan (naloxone) is now legal and easy-to-obtain, and this medication prevents hundreds of overdose deaths every year.
People who use drugs are actively involved in overdose prevention, taking steps to test their drugs, making sure to not use alone, and always carrying Narcan with them. The shift in availability of Narcan has been a big part of why people who use drugs are so actively involved in overdose prevention. But people's lived experiences are probably the biggest influence.
People see for themselves a friend overdosing, and immediately having the overdose reversed with Narcan. Or they overdose themselves, and someone is able to bring them back. People have tangible evidence that Narcan works, and nobody wants to have their friend die next to them. Every day, I see evidence that people who use drugs are committed to overdose prevention.   
Even unexpected allies—business owners, San Francisco residents who do not use drugs, owners of SRO hotels—have stepped up to be trained in overdose prevention and how to use Narcan.  
I'm sure in the coming years, if we are able to open safe injection sites across San Francisco, we will continue to see improvements for people who use drugs.
Yet changes to the drug landscape have meant that we can't let up when it comes to overdose awareness and prevention. Fentanyl, a powerful synthetic opioid, hit the streets really hard a few years ago. It's really easy to overdose if fentanyl is mixed in your drugs, and so we saw a corresponding rise in overdose deaths. In San Francisco, there was a 147% increase in fentanyl-related overdose deaths from 2017 to 2018.
We give people who use drugs resources and information so that they can make the best decisions for their health and their lives. Everyone deserves the right to health and safety.
Narcan saves lives
Narcan is an emergency medication that can reverse an opioid overdose. We provide overdose prevention and response training with Narcan for people who use drugs and people who spend time with others who use drugs. Narcan distribution and trainings and are held at the Harm Reduction Center during open hours and at mobile sites, during street outreach and across SFAF programs.
During Narcan trainings, we hold space for people to talk about their experiences with overdose and provide referrals to address other needs that may include drug treatment, mental health care and medical care.
Individual San Francisco residents who do not use drugs and are not around people who use drugs are encouraged to access overdose prevention and response services, including Narcan, from the Community Behavioral Health Services (CBHS) Pharmacy at 1380 Howard Street, San Francisco.
Overdose Awareness Day
Overdose Awareness Day is a day to memorialize the people we've lost to overdose and find support among others who have lost loved ones. It's also a day to bring education and awareness to people who aren't as familiar with overdose.
This year, the DOPE Project, the Luggage Store Gallery, San Francisco Department of Public Health and the Syringe Access Collaborative will host an Overdose Awareness Day gathering on Friday, August 30 in Tenderloin National Forest, at 511 Ellis Street near Leavenworth from 1 – 3 pm. The event is free and open to all.