Black Lives Still Matter
Marnika Shelton explains why Black Lives Matter is important after Black History Month.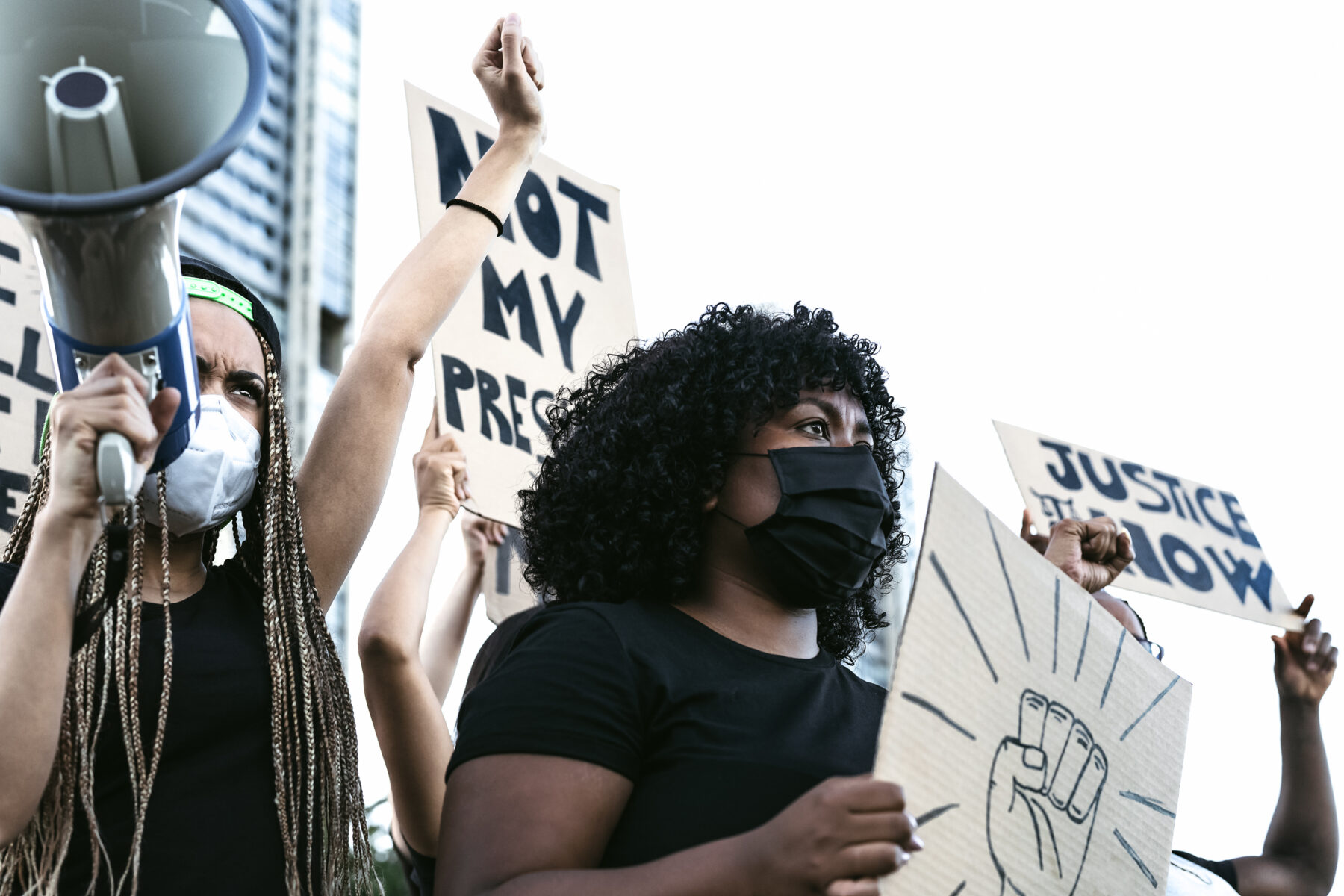 It was in 2013 the day I first liked a #BlackLivesMatter (BLM) post on Facebook. I still remember each piercing moment of sadness surrounding Trayvon Martin's murder. I remember the hopelessness as our hearts sank when after 16 hours the jury said, "Not guilty on all counts," according to CNN. On May 25, 2020, during the shelter-in-place, a curfew is now in effect to keep people from protesting yet another heinous murder of an innocent Black man. Videos of George Floyd's last moments are racing across the internet and for the first time in the history of the movement, I am seeing more white protesters lining the streets than Black. Conversations like allyship and inclusion are hot-button topics that the corporations were poised to address.
The first thing I want to convey is that we are not clickbait. "It doesn't work for BLM to only be relevant when a Black person is killed. People need to get that Black Lives Matter ALL the time" said Betty Marcon Diversity and Inclusion Educator & Owner of Red Truck Consulting. Also, Blackness, Black people, and the Black Lives Matter Movement is not a trend. Consider what else can be contributed to keeping this conversation alive. We have come a long way but the dream is not won.
When I was growing up in the '90s, Black inclusion was rare, often awkward, and full of microaggressive behaviors. The first time I wore my natural curls the adults in my life commented, "Oh, it's just a phase. It will pass." Many of them had lived through the Civil Rights Movement and 1970s, so they had seen the glory days of the Afro come and go. But, it was as if this thing I was doing was something they knew would never catch on. It wasn't until I got my first job in the state of Kansas that I learned that not only was my hair unpopular, but also could be considered illegal for employment under certain circumstances. However, Congress passed The CROWN Act in 2020 eliminating racial discrimination in the workplace and schools based on hair texture. It is invisible systemic nuances like these that disenfranchise communities and perpetuate inequality.
In the same year, following the murders of Breonna Taylor and George Floyd, Black popularity has been on the rise. Just like in the stock market, these deaths caused a large spike in Black interest efforts. My first thought was "Great, Black is in season again. Please don't let this be a bubble." Over 50 years after the Civil Rights Movement has ended we are beginning to make progress again. Yet sadly, Black inclusion has come at the price of Black lives. Let's not let this just be a trend. Let 2020 continue to be a catalyst and springboard for advancement in all of these conversations.
While it feels good to see all of the Black classics popping up on Netflix and more representation each day, this is not enough. We have been represented and misrepresented many times before, and still, inequity exists. We must look deeper if we are going to end systemic racism and white supremacy. This is not the time to get comfortable or complacent, this will only delay change.
Historically, Black acknowledgment ends February 28 only to pick up the following Martin Luther King Day. Don't let the celebration of Blackness be finite. It is easy to acculturate for a day, a week, or a month, but it is time to desegregate our history.
I don't mean the blackwashing of Hamilton, AKA telling an all-white story with an all-Black cast. I mean equal access to standardized texts that include equitable information about people of all ethnic backgrounds. Black heroes are American heroes. When we stop segregating our language and the narratives we tell our children only then will we have realized the iconic dream and made lasting change.
I say Black lives still matter because it is critical to the life of the movement. We should remember how important this is after the ads stop circulating and hashtags dissipate. Between March 1 and January 14 if no one has died and life seems peaceful, will you remember that Black Lives Still Matter?