SFAF urges California Legislature to pass AB 362 as support for safe consumption spaces grows
As support for safe consumption spaces in San Francisco grows, we urge the California Legislature to pass AB 362, which would allow San Francisco and Oakland to pilot safe consumption spaces.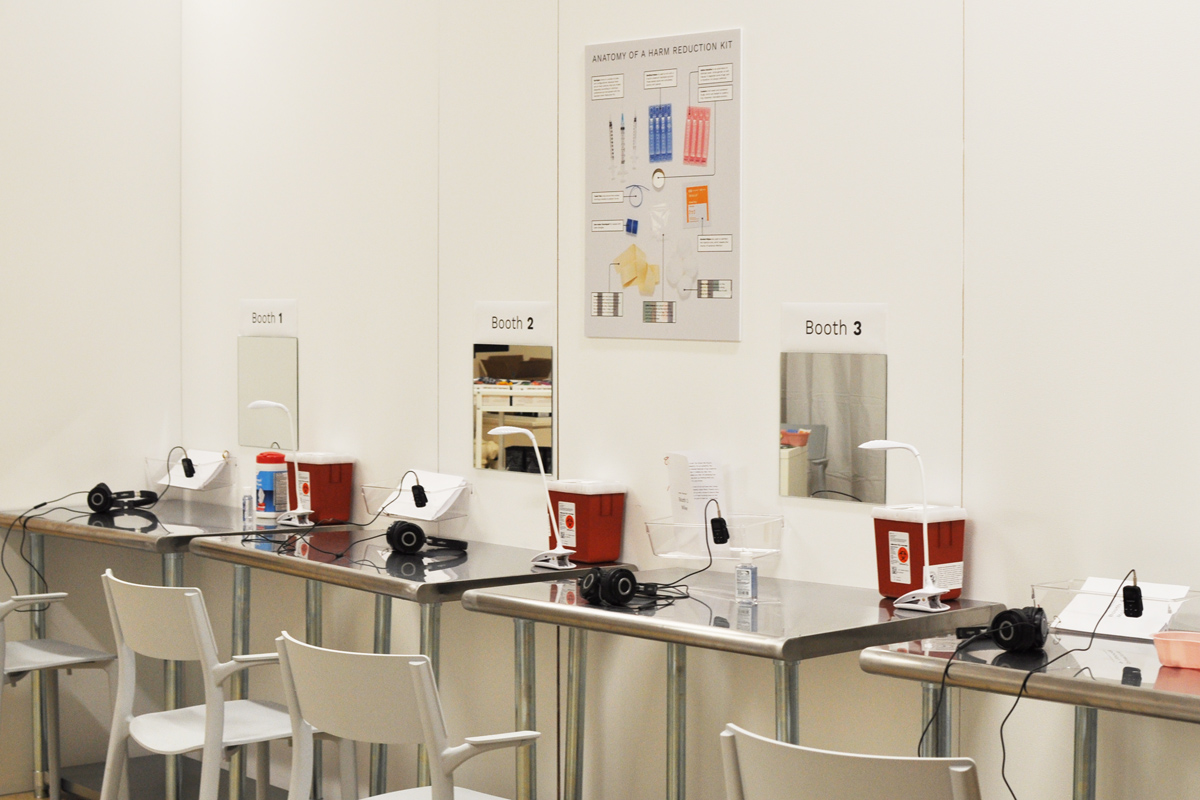 Contact: Emily Land or Chad Ngo, media@sfaf.org 
San Francisco, July 9, 2020–San Francisco AIDS Foundation (SFAF) commends California Attorney General Xavier Becerra, the San Francisco Board of Supervisors and researchers from RTI International for advancing progress toward opening safe consumption spaces in San Francisco and California. As support for safe consumption spaces in San Francisco grows, we urge the California Legislature to pass AB 362, which would allow San Francisco and Oakland to pilot safe consumption spaces to operate under protection from state laws. 
Safe consumption spaces (also called safe injection sites and overdose prevention programs) are legally-sanctioned medical facilities where people can use pre-obtained substances under the supervision of healthcare professionals. Sterile drug-use supplies, referrals to drug treatment, overdose prevention resources, and other harm reduction tools are made available to prevent overdose and the spread of infectious disease. Although safe consumption spaces are effective, evidence-based interventions in operation in Europe, Canada and other countries around the world, their operation in the U.S. is prohibited by federal law. 
"With overdose being a leading cause of death for people living with HIV and injection drug users making up 25% of all new HIV diagnoses in San Francisco, we remain committed to working with our partners in City Hall and Sacramento to legalize safe consumption services," said Joe Hollendoner, CEO of San Francisco AIDS Foundation. "We know that our city cannot achieve its goals of zero new HIV transmissions and zero deaths without these services. As the world convenes virtually for the International AIDS Conference this week, it is important for us to remember that science and best practice needs to drive our response, not stigma and shame."
Evidence about the effectiveness of an underground safe consumption space operating in the U.S. was published on July 8, 2020 in the New England Journal of Medicine by Alex Kral, PhD, Barrot Lambdin, PhD, and Lynn Wenger, MSW, MPH from RTI International and Pete Davidson, PhD from the University of San Diego, California. The researchers provide 6 years of data from the site, including the number of injection events, opioid overdoses, and overdose deaths. With more than 10,500 injection events, there were 33 recorded overdoses and zero overdose deaths at the site. 
"Our results suggest that implementing sanctioned safe consumption sites in the United States could reduce mortality from opioid-involved overdose," the authors said. "Sanctioning sites could allow persons to link to other medical and social services, including treatment for substance use, and facilitate rigorous evaluation of their implementation and effect on reducing problems such as public injection of drugs and improperly discarded syringes."
On July 6, California Attorney General Xavier Becerra joined a multistate amicus brief to support Safehouse, a non-profit working to open a safe consumption site in Philadelphia, Pennsylvania. Becerra additionally shared his support for opening safe consumption spaces in California. 
"The opioid epidemic has devastated communities throughout our nation. Safe injection sites aim to increase public health and safety by providing comprehensive services to victims of the opioid epidemic, while reducing the public nuisance of drug use in public spaces," said Attorney General Becerra. "Safe injection sites like Safehouse are an innovative tool to combat the opioid epidemic and drug dependency while reducing overdose death and transmission of diseases. California has always been a trailblazer, and we're committed to doing what it takes to keep our communities healthy and safe."      
In San Francisco on June 23, the Board of Supervisors unanimously approved an ordinance that would amend the Health Code to authorize safe consumption sites to operate legally with a permit from the Department of Public Health. 
California Assembly Bill (AB) 362–currently pending in the state legislature–would legalize pilot programs of safe consumption sites in San Francisco and Oakland. Realizing the incredible positive impact that safe consumption sites would have on people who use drugs and our city, SFAF signed on as a co-sponsor of the bill. 
"The current public health crisis of COVID-19 has amplified the need for supervised consumption services as overdose deaths have increased in San Francisco since the beginning of Shelter in Place. AB 362 would allow us to provide services urgently needed to make our communities safer and healthier. San Francisco wants and needs these programs. HIV/AIDS and viral hepatitis organizations, substance use disorder treatment programs, medical providers, drug user health advocates, and housing providers have been pushing for these programs for over 10 years," said Laura Thomas, director of harm reduction policy at SFAF.  
###