Homelessness linked to HIV infection and low rates of viral suppression
San Francisco is making strides in reducing the number of new HIV infections that happen every year. But recent data released by the San Francisco Department of Public Health show that homelessness is a factor for HIV risk and in how people living with HIV receive treatment.
Homelessness and HIV are tightly linked. People who are homeless experience higher rates of HIV infection, have a more difficult time staying in HIV care and adhering to HIV medications, and experience worse health outcomes as a result of HIV infection. With nearly 7,500 homeless people in San Francisco, and 3,840 people who are unsheltered, the impact of HIV on our city's homeless population is evident year after year.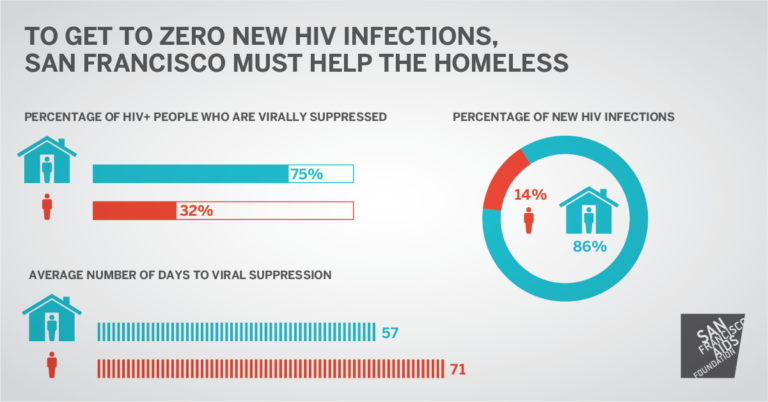 "We've been saying it for years: housing is health care," said Joe Hollendoner, CEO of San Francisco AIDS Foundation. "For many people living with HIV and experiencing homelessness, it can be difficult to access systems of care because of barriers like identification, insurance, or previous trauma. You might not be able to keep possession of medications because are forced to move or flee, or maybe you have to prioritize food over medication."
"The HIV rate among homeless people is incredibly high," said Julie Lifshay, MPH, PhD, of San Francisco AIDS Foundation. "And, homeless folks who are becoming infected with HIV are from more marginalized communities compared to people being diagnosed overall—they are more likely to be trans women, African American, people who use injection drugs, or men who have sex with men who use injection drugs. The good news is that people who are homeless are being linked to care at about the same rate as those who are housed and the percent who are virally suppressed within a year seems to be increasing."
Data released by the San Francisco Department of Public Health in September show startling disparities in health outcomes for people who are homeless compared to people who are housed.
A large percentage of new HIV infections in San Francisco are among people who are homeless. A total of 31 people diagnosed with HIV (14%) were experiencing homelessness in 2017.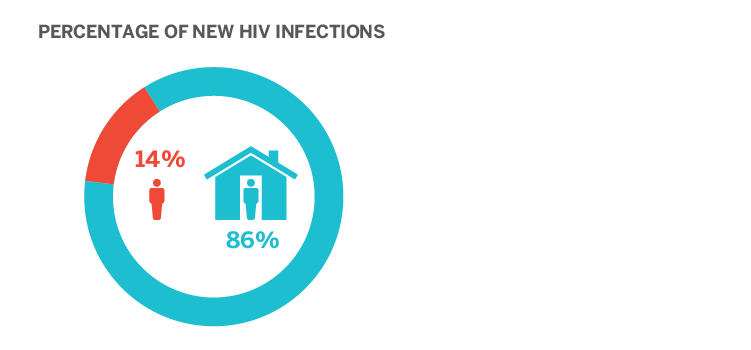 Viral suppression not only improves the health of the person living with HIV, but prevents onward transmission. Only 32% of people who are homeless are virally suppressed, while 75% of people who are housed are virally suppressed.
People who are homeless have higher viral loads on average than people with housing. And, the likelihood of being virally suppressed and viral load is related to the degree of housing stability.
In an analyses of people attending Ward 86 at Zuckerberg San Francisco General Hospital, percentage of people in each category of housing (renting/owning, in rehabilitation centers, in single resident occupancy hotels, couch surfing, in shelters or on the streets/outdoors) who were virally suppressed declined according to the level of housing stability each housing option offered.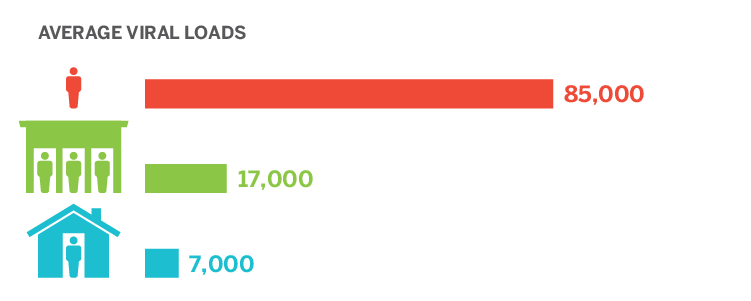 Homelessness is a significant contributing factor leading to death in people with HIV who died in the last few years. Out of 50 people with HIV who died in the last few years, 30% were determined to have issues related to homelessness contribute to their death.
"We know that homelessness is a main driver of new transmission," said Susan Buchbinder, MD, director of Bridge HIV. "To get to zero new HIV infections and zero AIDS related deaths, we need to reach the homeless population."
To reduce the impact of HIV on people in San Francisco experiencing homelessness, Tracy Packer, MPH, from the San Francisco Department of Public Health said that a new $2 million (yearly), 4-year grant from the CDC will allow the health department to scale up access to HIV, hepatitis C and STI testing and treatment plus PrEP for people who are homeless.
"San Francisco is doing an amazing job, and we have seen such change in recent years, but there are really important populations that we're not reaching," said Packer. "It's not just about outreach. It's about thinking through how we can change the system that we currently have to make it more accessible. Lower barriers to treatment, care, and to appointments."
"One thing San Francisco AIDS Foundation has been able to do through our work at the 6th Street Harm Reduction Center is help people store their meds," said Hollendoner. "Our outreach teams are also working to get people linked to care programs if they're living with HIV but not receiving care. Our linkage and retention teams are also helping people living with HIV get into housing, and keep their housing. But these programs—while successful—are not enough. More housing is what we need to end the homelessness crisis, to build and maintain community health and wellness."
_
San Francisco AIDS Foundation has joined the Coalition on Homelessness to support Our City, Our Home, Proposition C, on the San Francisco ballot this November. If passed, Proposition C would fund permanent supportive housing, homelessness prevention, additional shelter beds and mental health and substance use services in San Francisco.
Join a broad coalition of LGBTQ organizations and AIDS service providers to call voters about Prop. C, Thursdays at 6 PM at San Francisco AIDS Foundation. Find out more about the LGBTQ Phonebank for Prop. C event.
Read the full 2017 HIV Epidemiology Annual Report from San Francisco Department of Public Health.