**Our Harm Reduction Center is currently closed. Please visit our mobile syringe & health services for syringe access and disposal services.**
Located in the Tenderloin/SoMa neighborhood of San Francisco, the Harm Reduction Center provides services and supplies that help you manage your health, prevent overdose, and stop HIV and hepatitis C transmission.
Our services are free and include safer substance use supplies, injection and syringe disposal equipment, overdose prevention training and supplies including naloxone, harm reduction counseling, opiate replacement therapy (buprenophine), HIV and STI testing, hepatitis C testing and treatment and other counseling services to people who use substances or who inject.
We are a place of welcome and a pathway to improved health and healing.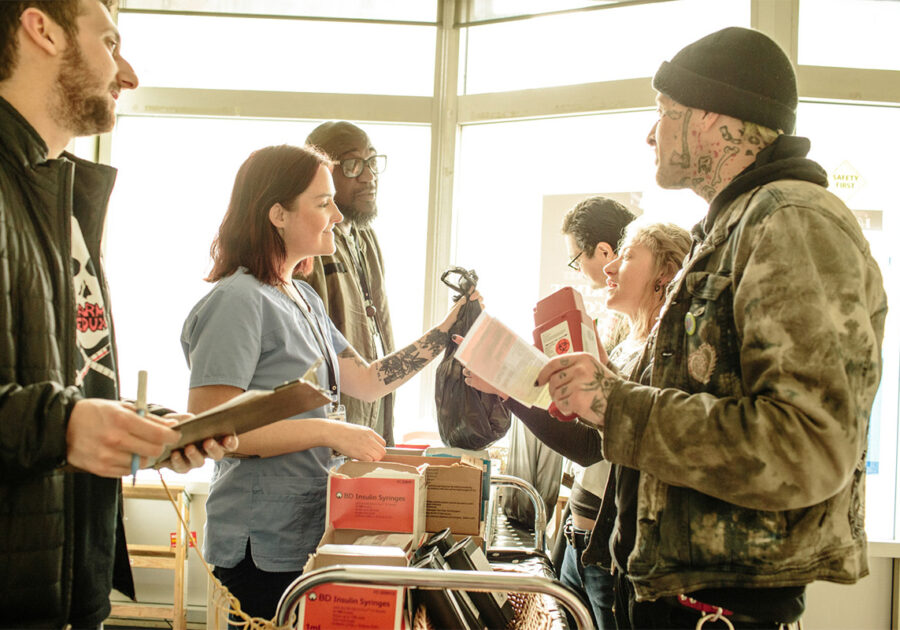 Harm Reduction Center
117 6th Street (between Mission & Minna)
San Francisco, CA 94103
The Harm Reduction Center is on the east side of 6th Street, between Mission Street and Minna Street. The facility is one floor and is wheelchair accessible. There are no steps up or down from the street.
The 14-Mission bus makes the closest stop one block away at Mission & 6th Street. We are two blocks southeast of where Market Street meets Taylor, Golden Gate, and 6th Streets. Buses that stop nearby are 6-Haight-Parnassus, 7-Haight-Noriega, 9-San Bruno, and 21-Hayes.
117 6th Street
San Francisco, CA 94103
(between Mission St. & Minna St.)
Monday – Tuesday: 11 am – 3 pm, 3:30 pm – 7 pm

Wednesday:

11 am – 3 pm, 4 pm – 7 pm

Thursday – Friday: 

11 am – 3 pm, 3:30 pm – 7pm

Saturday: temporarily closed 
·       HCV Wellness & Testing Services:
Tuesday – Friday: 11 am – 1 pm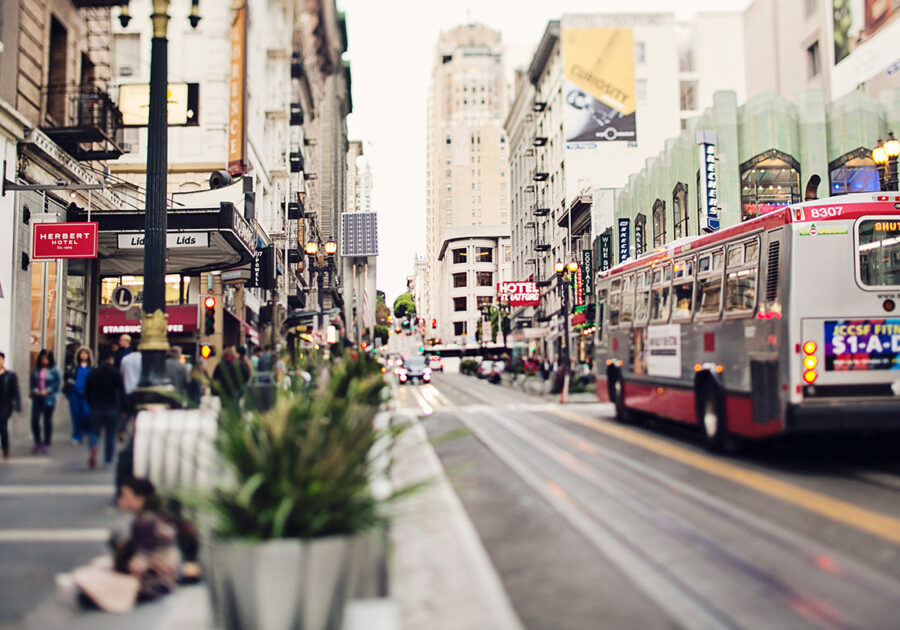 Broke But Not Bored in SF
Get a list of free events and activities including concerts, films, street festivals, cultural events, lectures, workshops, harm reduction groups, community activism opportunities, mindfulness, wellness and fitness resources and opportunities to see and do art.
Current Issue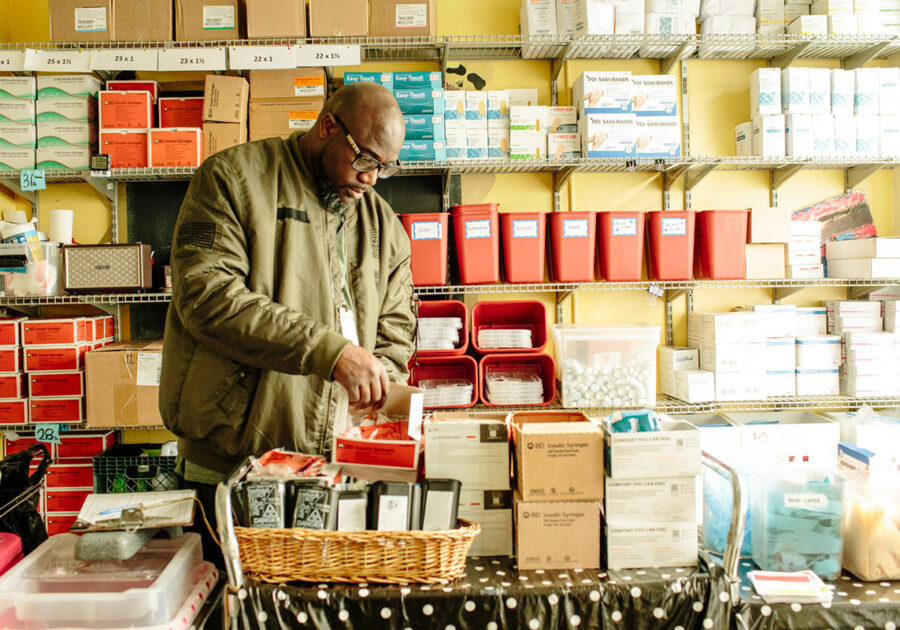 Volunteer with Syringe Access Services
Help reduce transmission of HIV and hepatitis C and provide community-based harm reduction services as a volunteer for Syringe Access Services.
GET INVOLVED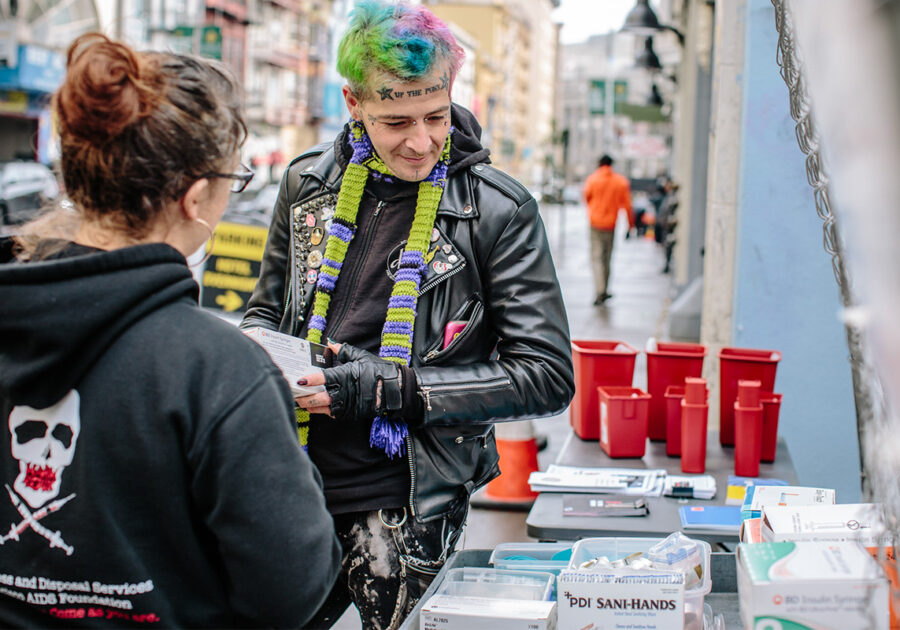 Mobile Syringe & Health Services
Find safer injection and disposal supplies and services that help you manage your health, prevent overdose and stop the transmission of HIV and hepatitis C.
FIND US