Mr. Manners
Creating positive social norms is how we all create a friendly and respectful communities.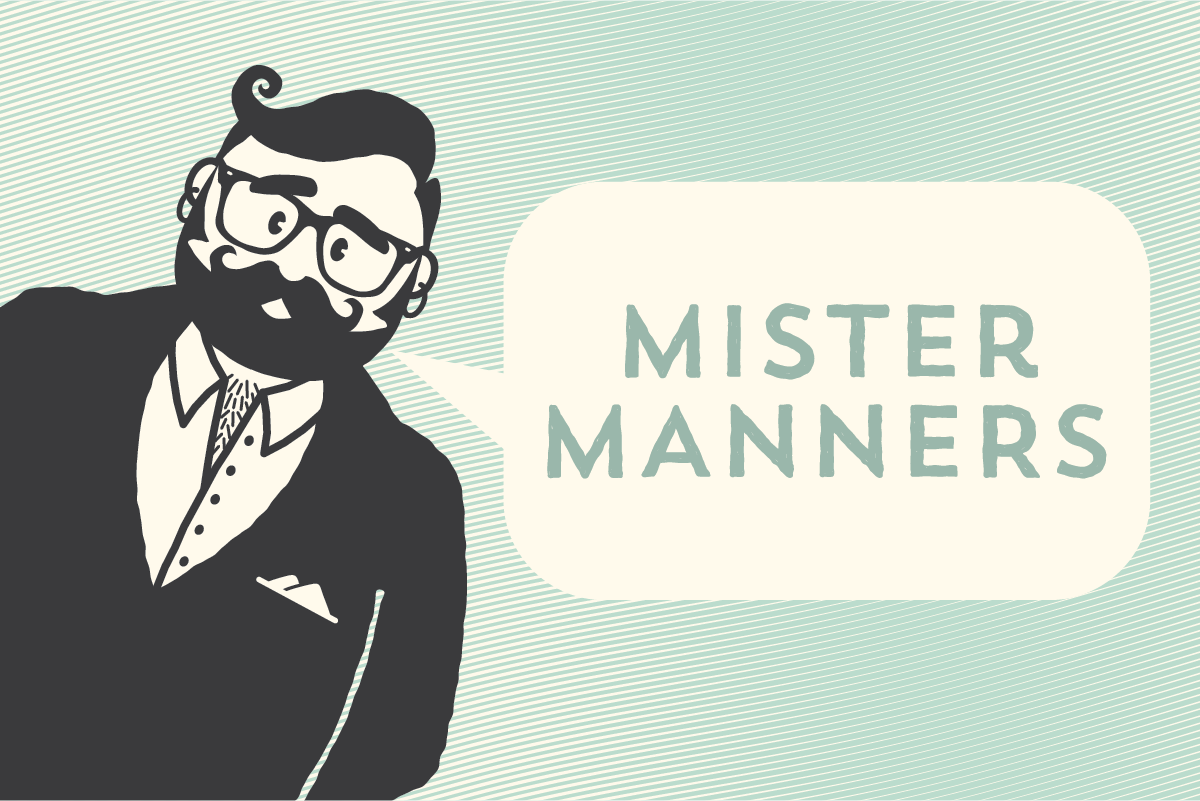 Have you met Mr. Manners? Mr. Manners was a campaign to encourage guys to smile, say hello, open the door, and put down their phones to enjoy face-to-face conversation with other guys. Sometimes we all need a reminder about the little ways we contribute to creating a friendly and respectful community. What was the last small act of kindness you did for someone else?
Top Tips from Mr. Manners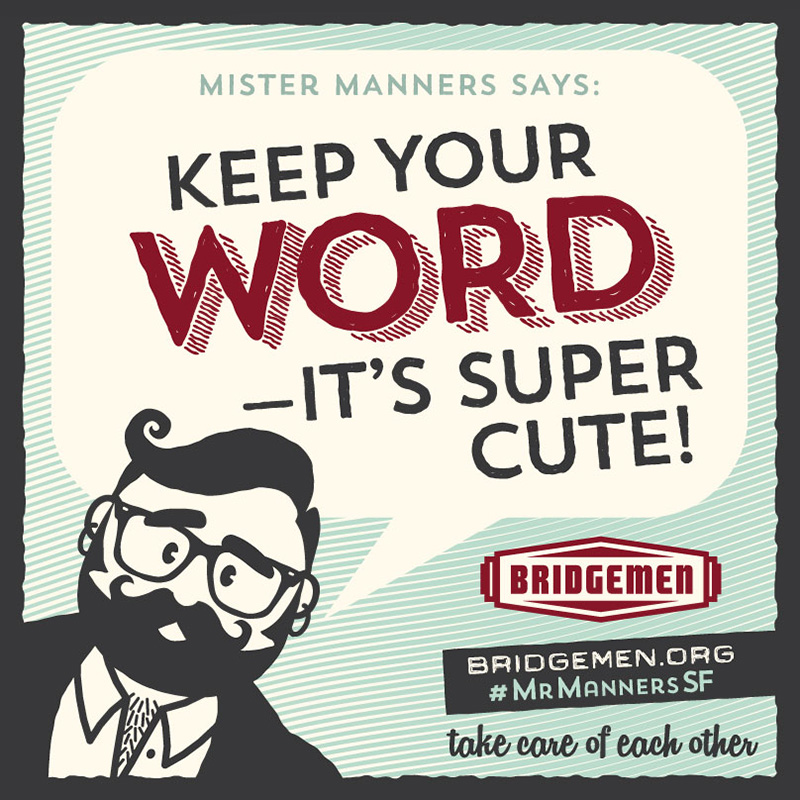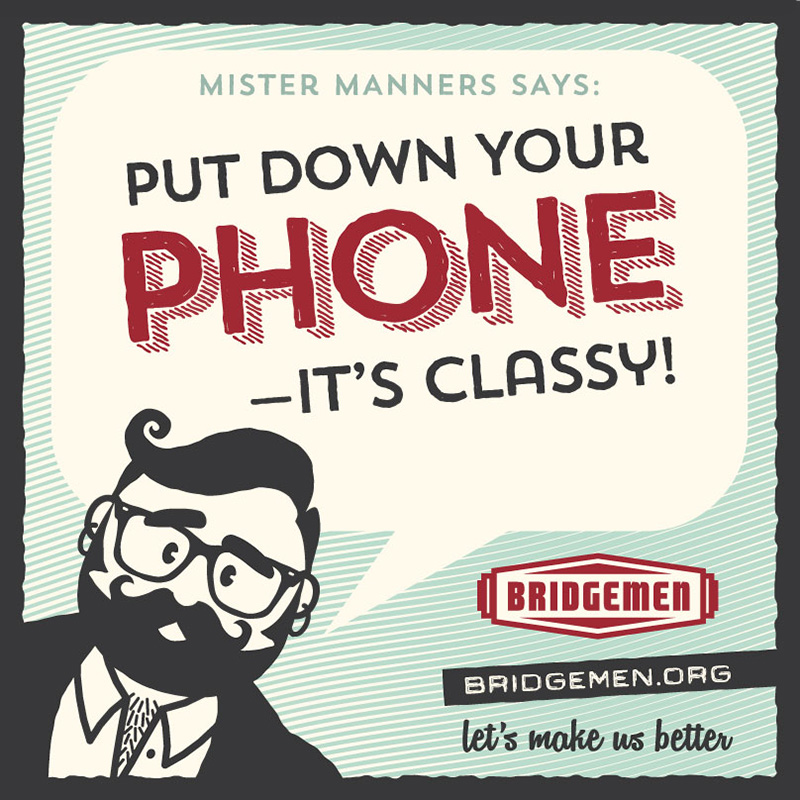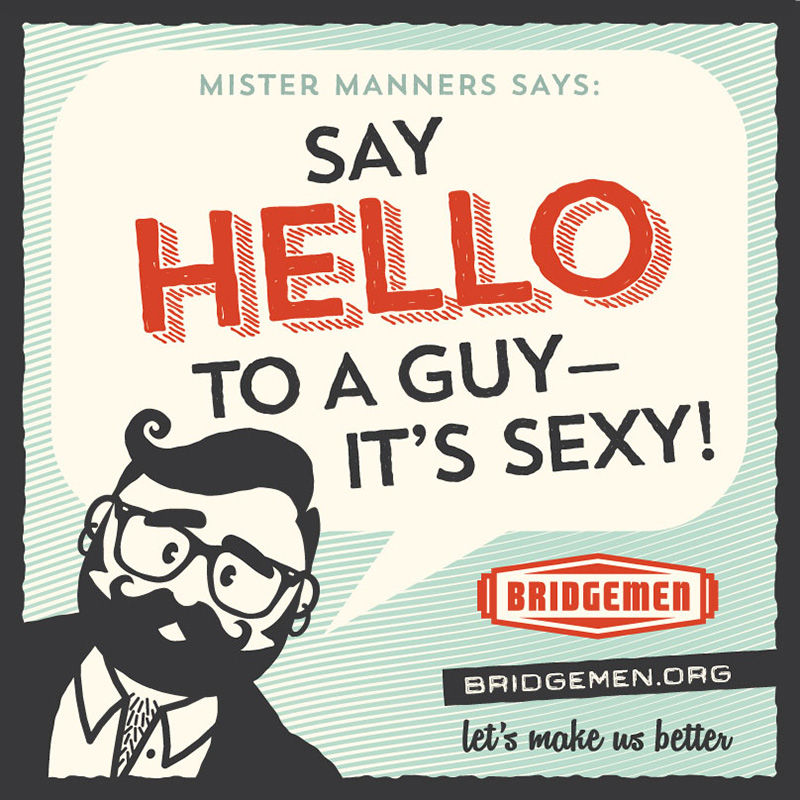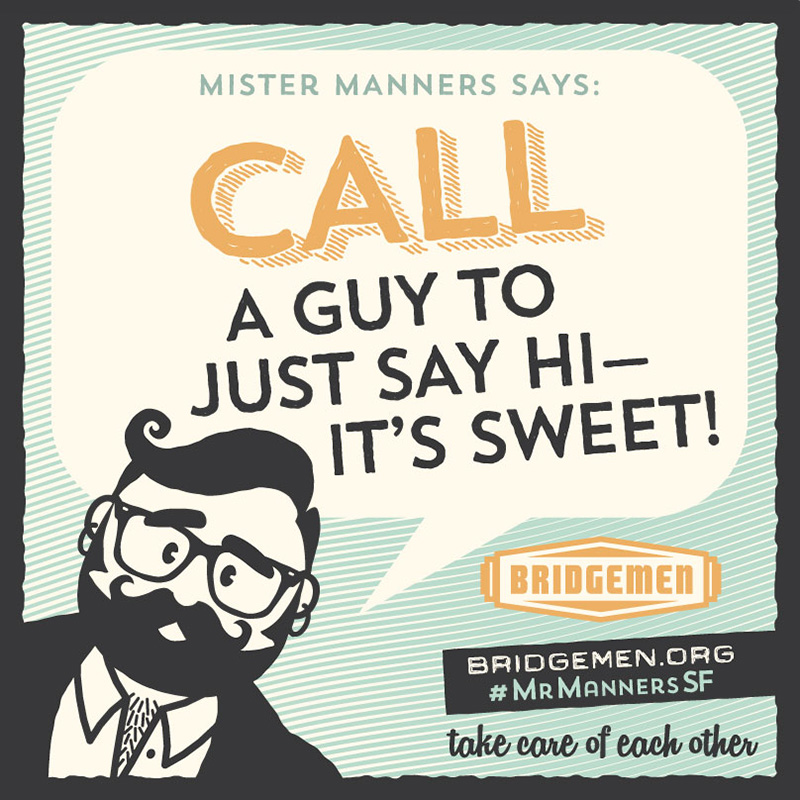 Join Bridgemen
Bridgemen connects guys to social events and community service projects while having fun and making a difference. Join Bridgemen and help make San Francisco a safe, friendly, adventurous city for everyone.
Join Us