Castro Harm Reduction Friday Night
Before the weekend begins, get substance use support in a no-stress, no-judgement drop-in group in the Castro. We're here for gay, bi, queer and trans men and other men who have sex with men to explore their relationship to drugs and alcohol and to discuss other things related to sex, dating, and more.
The Stonewall Project
Counseling for gay, bisexual, queer & trans men interested in changing their relationship to drugs & alcohol.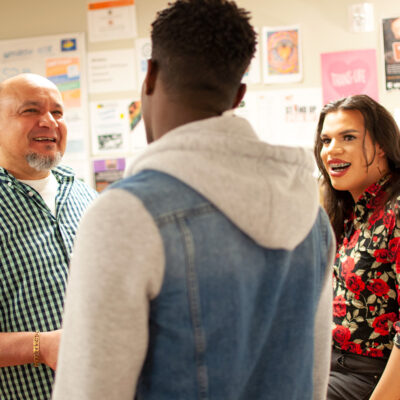 PROP
Support for gay, bisexual, queer men, all trans, non-binary individuals wanting to reduce meth or cocaine use.