Black Health Center of Excellence
We're here for you every step of the way. From HIV diagnosis through treatment and care, our team provides one-on-one case management, individual counseling sessions, education about HIV, support and community groups, and practical and emotional support in dealing with life's challenges.
We provide assistance to Black and African American people living with HIV in San Francisco. People of all sexual orientations and gender identities are welcome.
If you're interested in making a change in your life—whether that's improving your health, evaluating your relationship with drugs and alcohol, improving your relationships, or finding housing—we're here to provide resources and support along the way. We believe you are the expert in your own life.
Community groups are free and open to all. Every one of the weekly groups described below provides a meal and focuses on building an inclusive, safe and supportive community.
Black Hope
Black Hope is a drop-in support group for Black and African American community members living with HIV.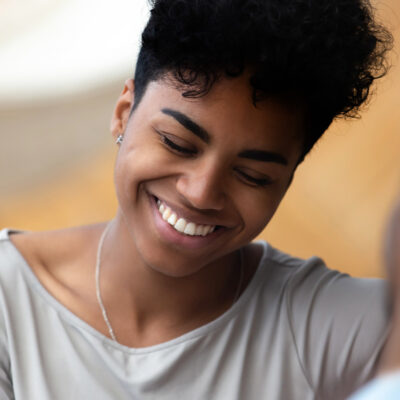 Freedom Friday
A drop-in group for Black and African American community members living with HIV to relax and engage openly.
LIFE-AFFIRMING SUPPORT
It can be challenging to access the health services you want and need. That's why we're here. We provide life-affirming services and client-centered care so that you can feel respected, supported and empowered. We assist people with things like:
Connecting to quality medical and health care
Accessing and taking medications
Getting to and from medical appointments
Housing stabilization
Accessing substance use and mental health counseling
OWNING YOUR HEALTH
Our Lunch and Learn program provides health literacy presentations that increase knowledge, skills, and abilities around HIV. Occurring quarterly, you'll learn about understanding your status, treatment advocacy, and engaging your primary care provider. Contact us to learn more.