Take action for the 2020 election
Our policy and advocacy team has info on HIV ballot initiatives, how to get involved in election-related advocacy, and how to join election night watch parties.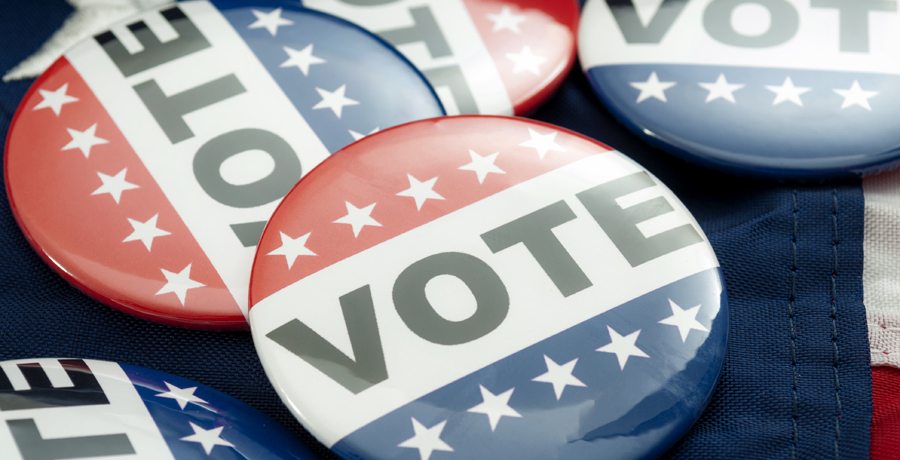 The 2020 election is shaping up to be an incredibly important event that will go on to shape policy, funding, and legislative efforts that will impact our ability to ensure health justice for all in the coming years. 
Whether you're already taking action or  wondering how to get involved in issues that you care about, our policy and advocacy team has crafted a list of things you can do to get involved.  
Register to vote! 
Are you registered to vote? Check your registration status to make sure you are ready to vote. You'll need to update or change your voter registration if you've moved, changed your name, or want to change your political party affiliation. 
In California, the deadline to register online to vote is Monday, October 19, 2020. The deadline to register to vote in person is Tuesday, November 3, 2020. 
Find out about the issues 
Know before you vote! Find out about key ballot initiatives and races by reading voting guides from organizations you trust, watching or reading summaries of debates, looking up candidate platforms online, or finding out what issues are supported by organizations you trust. 
Find out what's on the ballot in your community, here. 
For California voters, read our End the Epidemics 2020 Voter Guide.
Check out the End the Epidemics Voter Action Center 
Here, you'll be able to register to vote, check your registration status, find your polling place and find key resources and info that will help you get informed and take action on ballot initiatives that impact our fight to end the HIV, STIs and hepatitis C epidemics. 
Go to the Voter Action Center.
Join the HIV Advocacy Network (HAN) for important updates and events 
We'll share updates about election-related developments, plus info about how to join ballot parties and watch parties. Text RESIST to 52886. 
VOTE! 
Voting by mail:
Voters in California will receive a vote-by-mail ballot for the November 3, 2020 election. County elections offices will begin sending these ballots to voters in early October. Make sure to mail in your ballot before November 3! (Ballots must be postmarked by November 3, 2020.) 
Voting in-person:
With the proper precautions for COVID-19, voting in-person is always a great option. In many California counties, one or more early voting locations will be available at least four days before the November 3, 2020 election. Find out where to vote in-person, here.
Join our Election Night Watch Party  
We'll host an event for our community to come together (virtually) to see results from the election come in. RESIST to 52886 to stay informed about the event.