Nutrition as harm reduction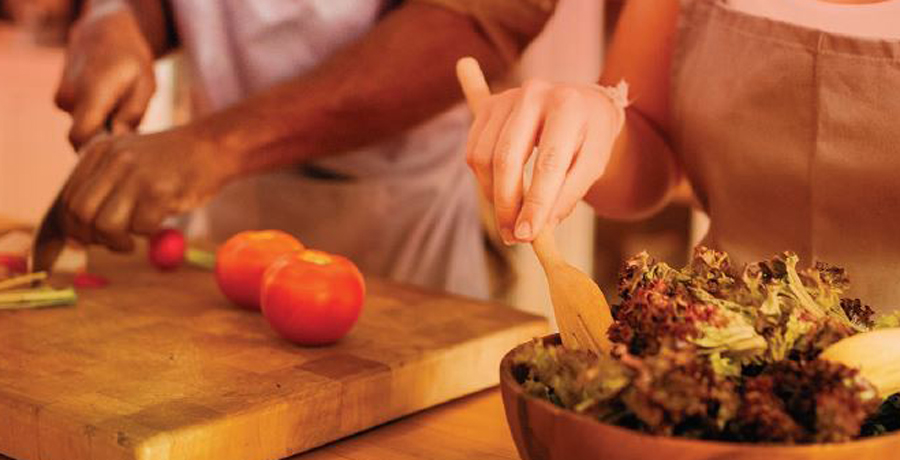 It isn't Whole30, Keto or Atkins. But for clients of The Stonewall Project at San Francisco AIDS Foundation, an innovative nutrition drop-in series aims to help people who use drugs tackle issues related to nutrition and their drug use.
During educational events, cooking classes and counseling sessions, we (Leora Lerba, AMFT and Doug Foster, ASW), both counselors with The Stonewall Project, teach clients things like how to choose foods that help your body recover after drug and alcohol use, how to prevent weight gain if you're stopping stimulants and how to use rice cookers to make easy, budget-friendly meals.
We want to smash the stereotype that people who use drugs and alcohol don't care about their health or their bodies. Our clients are aware of how food impacts their bodies, and they want to know how to best care for themselves.
As with all San Francisco AIDS Foundation programs and services, the nutritional support the program delivers is guided by the philosophy of harm reduction. Meeting people "where they are at," harm reduction-based services aim to reduce the negative physical or mental health consequences of certain behaviors—without strictly being abstinence-oriented. When applied to substance use, harm reduction strategies may include abstinence in addition to managed use, reduced use, substituting one drug for another, or other strategies.
Typically, nutrition advice is more focused on the 'right' thing to do. Our approach is about helping people have the best possible experience and health outcomes. We're not here to tell you that drugs are bad. Or that you need to stop eating this or that. We want to help people be aware of the effect that different foods and hydration have, and to find the 'right' thing for themselves.
We also help clients tailor food choices based on the drugs a person is using.
A person using stimulants might not be eating, for example. We might recommend they eat high-calorie foods like Clif bars or to drink meal-replacement drinks like Ensure. For a person using opioids, who hasn't gone to the bathroom in days, we have different food recommendations. This kind of information isn't widely available for people who use drugs.
Recently, we held a four-week "Nutrition Basics" series in collaboration with the SF-Marin Food Bank. During drop-in sessions, an instructor held cooking demonstrations to teach easy-to-cook, healthy meals using limited kitchen equipment and simple ingredients. Our group learned to cook vegetarian chili in a rice cooker, mastered simple knife skills, blended smoothies, and talked about how to make nutritious meals out of inexpensive ingredients.
A lot of our clients struggle with food storage because they live in an SRO without a kitchen and may have a limited budget to spend on food. We explored how to use ingredients differently, and how to make these foods with minimal kitchen space. We're not here to shame people for what they eat or the food they have access to. We just want people to have an understanding that food is important, and how they can use it to make their experience be the best it can be.
---
Find out how to access nonjudgmental substance use treatment and counseling from the Stonewall Project.
Individual, walk-in counseling is available Monday – Friday at 4 pm through The Stonewall Project at San Francisco AIDS Foundation. Find non-judgmental information and support about drugs and alcohol. Come in to ask questions, fine-tune your party habits or find out about our structured, enrolled program. Visit 1035 Market Street, Suite 400 in San Francisco.