Expanding spaces for Black and Brown communities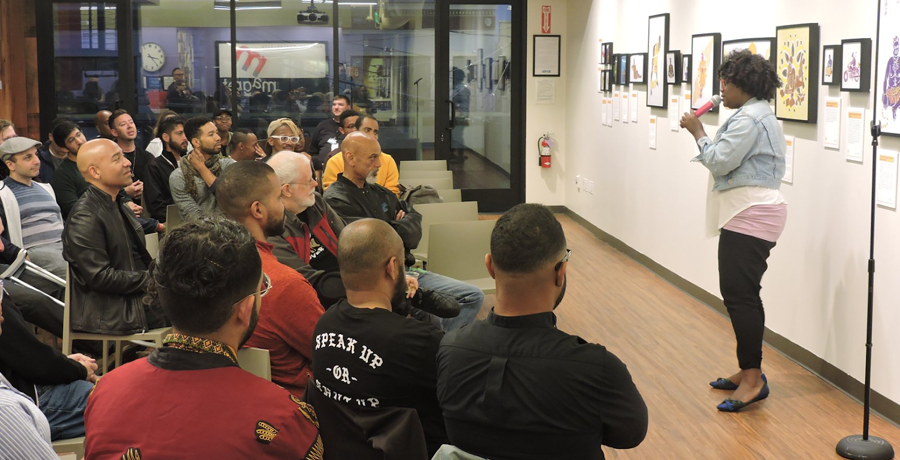 To cultivate and expand spaces for people who may benefit from the unique blend of social support, education and health services available at SFAF, our community engagement teams are tapping into new communities across and outside of San Francisco.
"One thing we've noticed is that, because of gentrification, people are moving out of San Francisco," said Craig Hutchinson, director of community engagement. "Clients may move out of the city, but still come into San Francisco to access services. There's still a need to get the word out about our services to people who live in the East Bay, up in Marin or on the peninsula."
"Creating spaces and opportunities for fellowship and resource-sharing in these communities is important," said David Williams, Black Brothers Esteem (BBE) program coordinator. "Spaces for Black and Brown folks—particularly MSM [men who have sex with men] are limited. Those resources are fading. That is why we show up to sustain these programs—so that community members know that there are services that prioritize them, understand them and value their ideas."
BBE's Steering Committee, a dedicated group of long-time members, helps guide activities and brainstorm ideas on how to reach and engage new communities. New this year, BBE is partnering with Syringe Access Services to help with street sweeps, is gathering in Stern Grove for Black Day on the Green for live soul music by The Isley Brothers, and will gather for a bonfire on Ocean Beach for a spiritual healing ceremony in observance of National Gay Men's HIV/AIDS Awareness Day.
The group for young African American men, DREAAM, is also reaching younger men of color in new ways.
Tapping into the mainstream popularity—and increased visibility—of the Ball Scene spurred by the TV show Pose, the DREAAM Project recently drew hundreds of attendees to a Mother's Day Ball in SoMa. In addition to drawing in people from geographically diverse locations, the Ball increased awareness of and connection to SFAF services among people of color of all ages.
To continue our connection to the Ball scene, DREAAM will continue to host Kiki Balls—less formal Ball events where attendees are able to practice walking and posing in a less structured setting.
"Balls bring people of color together. They bring queer folks together," said Terrance Wilder, DREAAM coordinator. "These are people who may not feel comfortable out in the world, and they are coming together with their inner creativity and getting acceptance from their Ball families."
Collaborations between SFAF programs have also helped bring people together in community. SFAF PrEP services, sexual health care, testing and substance use services are oftentimes available during community events.
"We bring the resources to our participants, so they can access HIV care, testing, PREP or STI screening right then and there," said Wilder.
QTPOC at Strut, a weekly event for queer and trans people of color held at Strut, combines free social events with drop-in access to sexual health and PrEP appointments. Previous events have included craft nights, cultural celebrations, literary events and stand-up comedy.
"It's up to organizations like ours to be vocal in inviting and making space for communities that are disproportionately affected by the epidemic to access services," said Felipe Flores, manager of PrEP benefits and navigation at San Francisco AIDS Foundation. "We invite communities of color to come through our doors and connect with staff, programming, and services for and by them. This is important, and it's a change for queer and trans people of color who have historically been and are typically left out of these spaces."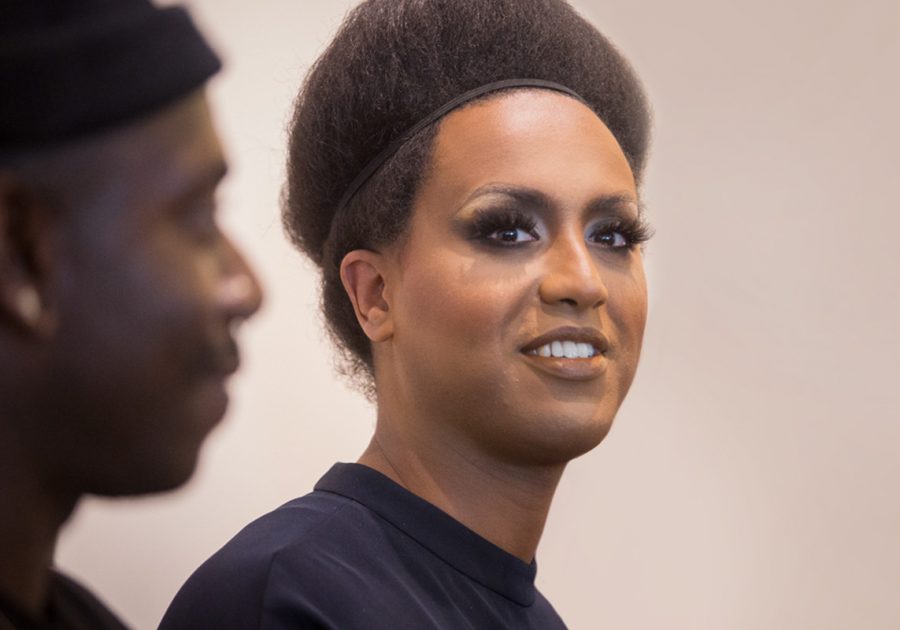 QTPOC at Strut
A weekly social, learning and wellness space made by and for Queer & Trans People of Color hosted at Strut every Thursday evening.
Find an event
Affinity groups for people who use substances bring together people of color in groups designed to explore the intersection of racism, class, substance use and queer identity, said Alex Locust, MS, APCC, CRC, a substance use counselor with The Stonewall Project.
"We acknowledge that men of color, who have sex with men, who are using drugs all experience multiple marginalized identities," said Locust. "We create a space where you can say, 'This is my experience,' and you feel seen, heard and validated. You can express grievances in a safe space, and find community that you connect with. It is becoming increasingly difficult—and less common—for queer men of color to gather and discuss these issues in San Francisco. To be able to offer that space, in an intentional way, is very radical."