Celebrating Black Queer Art at SFAF
Community artists Ajuan Mance and Serge Gay Jr. are co-curating Black Queer Art exhibitions as part of a new art program at Strut.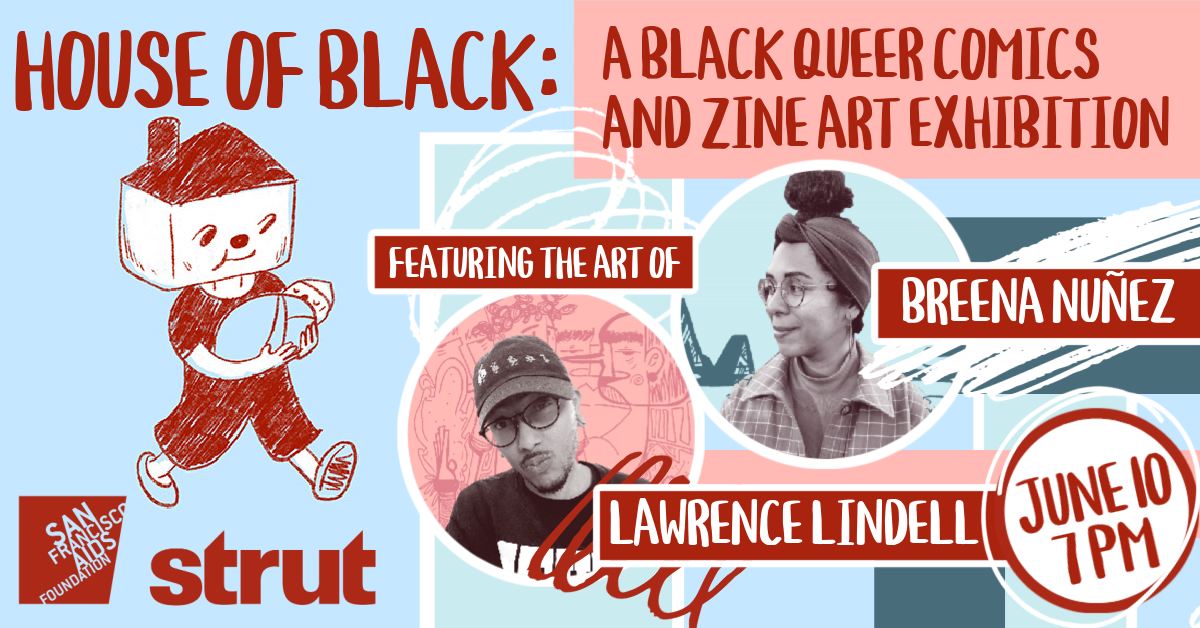 This month, a new program launches at SFAF's Strut location to celebrate and lift up art by Black Queer artists. Staff members Baruch Porras-Hernandez and Bella Jackson started the program by selecting two community artists (Ajuan Mance and Serge Gay Jr.) to lead and curate art shows on an ongoing basis. 
"This is something I've wanted to do for a long time," said Porras-Hernandez, who directs the monthly Magnet art gallery shows and also organizes cultural events including Black Love and Trans Voices. "I was thinking of ways to use my experience in the San Francisco arts and performance worlds to help engage the communities we want to engage with. I reached out to two visual artists that I consider rock stars in the visual arts world, and who have long relationships with us. It's been wonderful to work with both Serge and Ajuan!" 
Ajuan Mance has been part of Strut's art program three times: Once in her own individual exhibition at Strut, and twice as the curator for an all-Queer and Trans people of color femmes exhibit on the third floor. Currently, Mance's art is on display on the fourth floor of our main office at 1035 Market Street.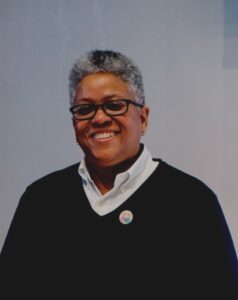 Serge Gay Jr. has participated in two individual art shows at Strut, and he has also led several art workshops with our community group Black Brothers Esteem (BBE) and former group the DREAAM Project before and during the Covid-19 pandemic. His art is currently featured on the Strut sign hanging outside of the building. 
The very first Black Queer Art exhibition curated by Mance and Gay is June 10 at Strut. It will feature art by Lawrence Lindell and Breena Nuñez.  
The title of their exhibition is "House of Black. A Black Comics and Zine Art Exhibition"
June 10, 7 pm at Strut, 470 Castro St., San Francisco 
Free food & wine, great art! RSVP here. 
About the Artists 
Breena Nuñez (she/they) is a cartoonist and adjunct part-time professor living in San Francisco, CA. She creates diary comics that often explore themes surrounding the awkwardness of racism, being a queer Afrodescendiente from the Bay Area, and understanding what it means to be Central American from the US. Their hope as a cartoonist & educator is to help BIPOC folks give themselves permission to express their personal stories through the language of comics. Nuñez is a co-founder of Laneha House.
Lawrence Lindell (he/they) is a cartoonist, musician and educator from California. He makes comics for The New Yorker, SF Examiner, and Razorcake. His graphic novel Blackward is out with Drawn and Quarterly in Fall 2023 and his middle grade graphic novel is out with RH Graphic in 2024. Lindell is a co-founder of Laneha House. Laneha House is a family run small press run by cartoonists Lawrence Lindell, and Breena Nuñez. Laneha House is built on the foundation of family, love of comics, zines and coffee. Projects include comics, graphic novels, art books, zines, music and cartoons.