Bringing COVID-19 vaccines to Tenderloin, SoMa & Mission SRO hotels
Our clinical and outreach teams are reaching people disconnected from healthcare with one-on-one support, information, and resources.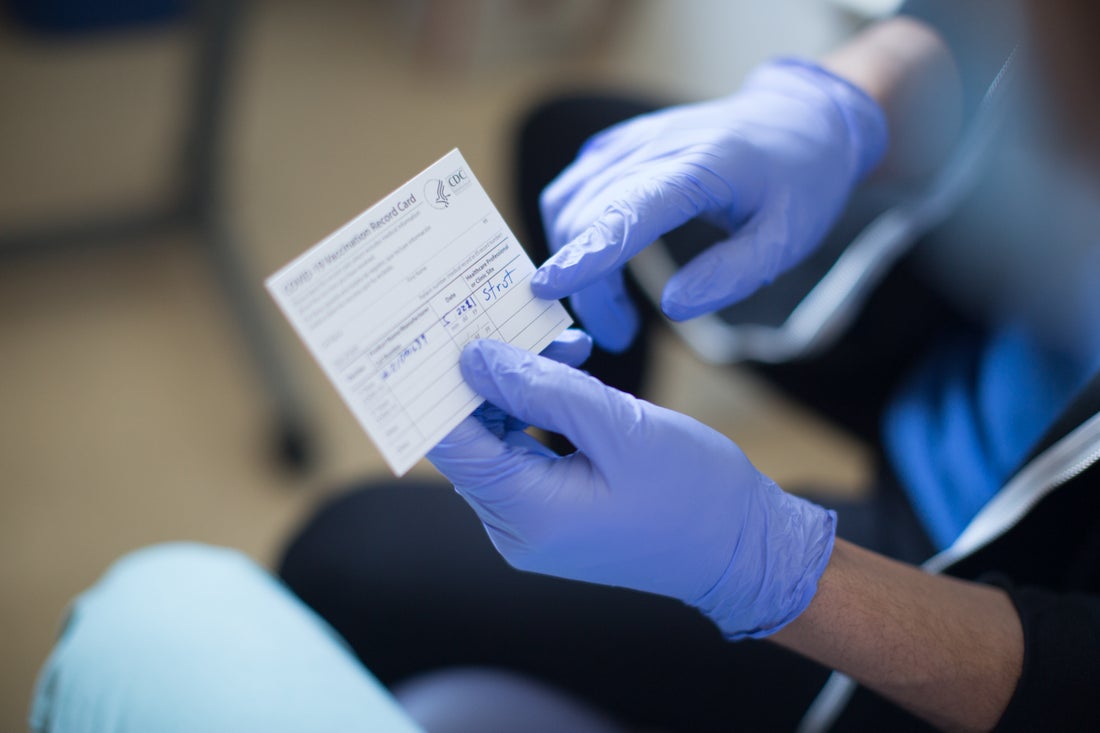 Since the COVID-19 vaccines became available this year, SFAF has provided vaccinations to priority members of our community at our health centers. Now, a new initiative in partnership with Kaiser Permanente and the San Francisco Department of Public Health (SFDPH) is allowing our health outreach workers and clinical staff to reach people who have not already been able to access a vaccine, who are skeptical or have questions about vaccination, or who are distrustful of the healthcare system in general. 
"Unfortunately some people have some reasonable distrust of traditional medical and healthcare systems," said Jorge Roman, RN, MSN, FNP-BC, AAHIVS, director of clinical services. "The fact that SFAF staff can go into communities, build trust with people one-on-one, and really meet people where they are is so important. Even if it's one person at a time–that's how we get everybody who wants to be vaccinated protected against COVID-19." 
In consultation with SFDPH, our clinical teams have identified 15 single room occupancy (SRO) hotels across the Tenderloin, SoMa, and Mission neighborhoods to bring vaccines. 
"We're literally going door-to-door in the SROs, to say, 'have you been vaccinated? If you haven't been, and you would like to be, you can get vaccinated right now,'" said Roman. "So much of traditional healthcare is asking people to come to you. We'll open our doors, but you have to come and see us. That doesn't always work for people, especially for people who may not have reliable transportation, or who work during the day and can't afford to take time off for medical appointments. We want to eliminate that last barrier–this really is about making sure that everyone has access to the healthcare they need." 
Many of the people living in the SROs the teams are visiting are essential workers, said Roman, a priority population who may be at higher risk of contracting COVID-19 than other people who have the opportunity to work remotely. 
To address possible language barriers, members of our Latinx Health program are involved to help with translation and offer information to folks in Spanish. Accompanying the vaccination nurse to SROs, trained community member "Promotores de Salud", or peer health educators, help facilitate the vaccination events, start conversations about getting vaccinated, and answer questions about the vaccine. 
A total of eight Promotores have gone through a comprehensive training program and are actively engaged in COVID-19 vaccination and testing outreach, said Eduardo Siqueiros, a case manager for our Latinx Health program. 
"All of our promotores are from the community, and some have actually volunteered with us in the past to do street-based engagements. Everyone is bilingual, and is able to use their cultural experience to develop a strong rapport with the people we see and to effectively engage community members," said Siqueiros. 
So far, the health Promotores have begun doing door-to-door engagements in SROs, and have also talked with community members outside the weekend market operated by the non-profit Arriba Juntos. 
"There is so much stigma and misinformation about COVID-19 in the community," said Siqueiros. "This is our opportunity to provide up-to-date information and resources. This is what really drives our team."